The Windows 10/11 operating system is popular for its user-friendly interface and enhanced security features. However, the activation error code 0xc004e003 can be frustrating for users, hindering their full utilization of the OS.
What does the Windows activation 0xc004e003 error mean? How can you resolve it? Follow this article to learn how to fix Windows 10/11 activate error code 0xc004e003.
What Is Windows 10/11 Activation Error Code 0xc004e003?
When you install Windows, you are likely to receive a notification prompting you to activate it. Depending on your preferred installation method, the activation process also differs. It also varies when it comes to post-installation registrations. However, they all share one common goal. That is to establish a connection and verify the Windows copy using the product key. Product keys are a unique combination of characters that contain information for your drive adapters, processor type and serial numbers, and network adapter MAC address.
Back in the day, having the same product key used on more than one machine was a big problem. But with the introduction of product keys, this problem was eliminated. When you install the same Windows copy on more than one device and you try to activate it online or via phone, it is expected that the activation will fail. Sometimes, it will come with the error message, "A problem occurred when Windows tried to activate error code 0xc004e003."
What Causes the Activation Error Code 0xc004e003?
Based on the information given, it is safe to assume that the error code 0xc004e003 is associated with a problematic product key. But then again, there are instances when other factors come into play, triggering the "A problem occurred when Windows tried to activate. Error code 0xc004e003" message to appear. We'll delve deep into these causes below.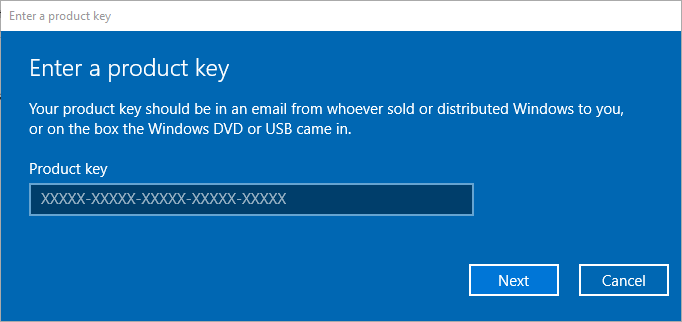 License Validity Has Expired – In some cases, the validity of the product key or license has already expired. As a result, the activation process won't push through.
License Is Not Signed Correctly – Sometimes, the reason you're seeing the error is that the license is not signed correctly. Contact Microsoft support if you have this problem.
Product Key Is Incorrect – Perhaps you have provided the wrong product key, resulting in the error 0xc004e003 on Windows 10/11. If you are activating an OEM Windows version, you can find the product key on the sticker under your laptop or behind your computer. And if you are activating a retail version of Windows, you can find the key inside your DVD.
Product Key Is Not Genuine – The activation error code 0xc004e003 may occur if your version of windows is pirated, cracked or not genuine.
Human Error – Sometimes, the error code 0xc004e003 on Windows 10/11 ultimate is just caused by human error. So, it helps to double-check the product key that you input.
Activation Error 0xc004e003 Fixes to Try
If you are getting activation error 0xc004e003 while activating your Windows 10/11 version, then you are in the right place. This section will help you to fix this problem and make your Windows activated in no time.
Fix #1: Activate Windows via Phone
If you have an internet connection and a Microsoft account, you can activate your operating system by phone. In a step-by-step manner, follow these steps to activate your operating system via phone:
Press and hold the Windows + R keys to launch the Run applet.
Input SLUI 4 and hit Enter to launch the Windows Activation dialog.
Choose your country from the drop-down list and hit Next.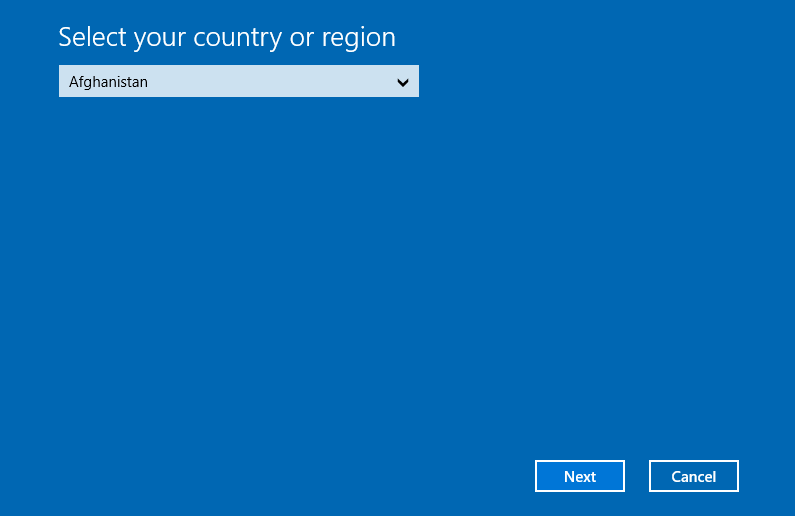 Now, you can find some toll-free numbers you can dial. We suggest that you call 1-800-MICROSOFT (1-800-633-7676) or dial 311 if calling from a cellphone in Canada.
At the prompt, press 2 to use English.
Press 0 to connect.
If prompted to enter a phone number, enter one of your previous billing addresses as listed on a past credit card statement or with Microsoft customer service.
After hearing some prompts and music, speak with an agent at no charge who can confirm that Windows is activated properly.
Fix #2: Change the Product Key
If reinstalling your operating system gives you an error, it's likely because your product key is invalid. You can typically fix these errors by changing your product key. Here's how:
Click Start and then click Settings.
Select Update & Security, and then hit Activation.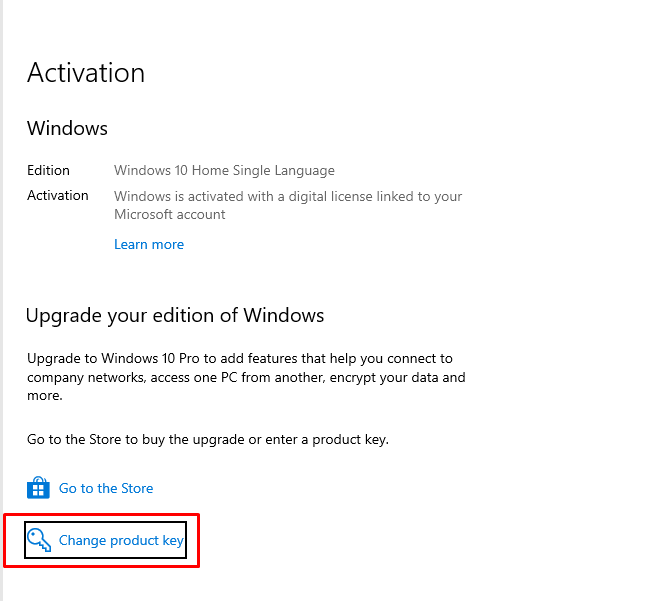 On the Product key page, under Change product key, enter your new product key or choose one of your unused ones.
Then click Activate.
Restart your computer when you're done. See if the error 0xc004e003 still appears.
Fix #3: Rearm Windows Then Reactivate It via the Registry Editor
Sometimes, rearming Windows will do the trick as it will clear any stuck or corrupt keys. While it may seem like a technical fix, it's actually very easy to perform. Here are steps to follow:
Click Start and input cmd.
Right-click on the relevant result and select Run as Administrator.
Next, type regedit into the command line and hit Enter. This will launch the Registry Editor.
After that, navigate to HKEY_LOCAL_MACHINE/Software/Microsoft/Windows/CurrentVersion/setup/OOBE/mediabootinstall.
Double-click on Media Boot Install and change its value to 0.
Navigate back to the Command Prompt and input this command: slmgr /rearm.
Restart your computer.
An activation link will appear. Re-enter your product key. Alternatively, you can press the Windows + R shortcut keys to launch Run. Then input SLUI 1 to activate your PC.
Fix #4: Recover Your Windows Files
There are instances when your Windows and system files may go missing. Perhaps you have accidentally deleted them while deleting old files. And when these essential files are gone, they can cause conflict in your processes, resulting in error messages.
To fix this, check your Recycle Bin carefully. It is possible that you can still recover Windows-related files from there. Otherwise, you may need to use third-party file recovery software that can recover all sorts of file types.
Once these files are restored, you can rest assured that you have everything necessary in place for a successful reinstall.
Fix #5: Repair Your Registry
The registry is a database that contains all of your computer's settings. It has references to important features, such as your OS, security, and much more. This file also includes information about your apps and programs so that they can run properly. If your registry gets corrupt, then it can give you errors when you're trying to install an update or start up your computer.
If you don't want to go through the hassle of trying to repair your registry, then you can always download and run a registry cleaner software. After you've run it, the tool will check whether there are any problems with the files in your registry. If it finds any issues, they will be fixed automatically. Just make sure that you click Run anyway if a security warning pops up.
If you choose not to continue, the tool won't be able to finish repairing your registry files. But by running it regularly (it runs quietly in the background), most users have found that they never have to deal with errors from their registry again.
Fix #6: Scan Your Device for Malware
Malware, short for malicious software, is a catch-all term for programs designed to damage or gain unauthorized access to your computer. Viruses, Trojan horses, and worms are just a few examples of malware. You could get these types of malware through spam email messages and software download bundles.
To clean up any malware or viruses that might be causing your PC issues and preventing you from activating Windows 10 or 11, we recommend downloading an anti-malware suite. Malwarebytes Anti-Malware is a popular choice that can remove the most common forms of malware from your PC.
To use this tool and protect your computer from malicious software, follow these steps:
Download and install your preferred anti-malware software.
Once installed, launch it right away.
Hit the Scan button to begin scanning your PC of malware.
If any threats are found during either scan, click Quarantine Selected or Remove Selected to completely remove them from your device.
Then close both windows when finished.
If this option doesn't work for you, then use Windows Defender instead. It is a built-in security solution that is designed to protect your PC against threats and other intruders.
To use Windows Defender, do this:
Go to the Start menu and type defender into the search box.
Select the relevant result and click it.
In the window that opens, select Scan.
Next, choose the Full Scan option.
Fix #7: Fix Corrupted System Files
For those wondering what exactly system files are, they're important bits of code that tell your computer how to function properly. It's sort of like asking a computer geek how your computer works. The answer would likely be something about the code it uses.
Well, much like any other device or technology, computers use code—in their case, it's called software—to work properly. When these programs aren't working correctly because some of their components are missing or damaged by malicious activity, such as viruses or malware attacks, things start going wrong.
System files are core to your PC and if they become corrupted, you'll end up with all sorts of problems that will be difficult to solve. Fortunately, there's a fix for corrupted system files and all you need is one tool: System File Checker. It scans for corruptions in Windows and can fix them for you. To perform an SFC scan, do this:
Open an elevated Command Prompt.
Type sfc /scannow into Command Prompt and hit Enter on your keyboard to initiate a scan of all protected system files.
Don't be alarmed if it tells you some are corrupted. This just means they were unable to load correctly when needed during startup. They should be resolved momentarily.
Fix #8: Use a PC Repair Tool
Error messages can be a nuisance when it comes to using your computer. However, getting rid of error messages is very easy. In most cases, you only need a simple PC repair tool. The following instructions will show you how to use this tool to fix errors on Windows computers:
To begin, open your browser and search for PC repair tool. There are many different tools available that can help you remove errors from your computer. After finding one that works best for you, download and install it onto your system.
Once installed, open the tool and perform a quick scan. The tool will then do everything for you so you don't have to.
If there are no errors found during the scan, then you should have no problems with your PC in general either. This means that all of those annoying error messages should now be gone!
Fix #9: Contact Microsoft Support
So, what will you need to do when you contact Microsoft support for help with Windows activation errors? The first thing they ask you to do is verify that you have a legal copy of Windows installed on your computer. It's true that some operating systems have been installed illegally, but most people encounter activation errors because they've lost their product key or can't find it, or they've been running an older version of Windows with an activation hack (or similar).
If you're running a real version of Windows with all your original product keys, let them know. Chances are they'll be able to fix your problem remotely without much hassle.
Summary
Indeed, Windows activation errors are really frustrating to deal with, especially if you have been very much excited to try some new features of the new version of the operating system. This is also the case with the activation 0xc004e003 error. It leaves you with a system that you cannot use to its maximum potential as it limits your access to features and functions of the Windows OS.
The good thing is that resolving this error does not have to be a headache. We have outlined several fixes here. You can try them in no particular order, but we suggest starting with the easier ones like performing malware scans and using PC repair tools. If you are up for the challenge to test other advanced fixes, then proceed with fixing the registry or rearming your operating system. Whatever fix you choose, as long as you follow the steps carefully, then there shouldn't be any problem at all. And the error 0xc004e003 should be fixed in no time.
Do you know other ways to resolve the 0xc004e003 activation error? Let us know below!
Give us some love and rate our post!