Reading time:
4
Minutes
As you use your computer on a daily basis, residual and unnecessary files build up. However, that isn't much of a problem because a good optimization tool is sometimes what you need. This tool can get rid of your Registry issues and even help your PC to run as fast and as efficient as if it was new.
One tool that does all this is Auslogics Registry Cleaner. What is it? What features does it possess? How do you use it? What are its advantages and downsides? Know more about this tool in this unbiased Auslogics Registry Cleaner review.
About Auslogics Registry Cleaner
Auslogics Registry Cleaner is a simple and powerful registry cleaner designed for Windows. It boasts a lot of handy features and tools, including the automatic registry backup function. It also has a 1-click cleaning option. Its interface is user-friendly, too!
Key Features:
Supports 32 and 64-bit Windows versions
Compatible with Windows Vista, Windows XP, and Windows 7, 8, and 10
Varied Registry problem search criteria
Scans can be paused anytime
Detected errors are sorted by group
Registry issues can be opened in Registry Editor
Registry backup creation can be set to take place whenever errors are being fixed
How to Use Auslogics Registry Cleaner
First, make sure that you download Auslogics Registry Cleaner from the official website of Auslogics. Once you have it downloaded and installed on your PC, you are all set to try its features.
Scanning Registry Issues
To start scanning for any Registry issues, begin by launching the tool. And then, click Scan Now. the program should begin scanning your Registry. Depending on the entries on your Registry, the duration of the scan will vary. In most cases, it won't take minutes. After the scan, a list of detected problems will be presented on your screen. Next to each item will be the problem's severity level.
Repairing Registry Problems
In this next section, we will be repairing the Registry problems that have been detected by the tool. To do this, simply click the Repair button on the interface of the tool. If you notice, the Back Up Changes option is already checked by default. Leave it as is because it allows you to create a Registry backup when all else fails.
Summarizing the Repaired Registry Problems
At this point, the tool will show you the status of the repair process. When everything's done, the tool may advertise another program from Auslogics, which is called BootSpeed. It is an equally easy to use tool, ideal for beginners.
Auslogics Registry Cleaner Pros and Cons
Here are some of the up- and downsides of Auslogics Registry Cleaner.
PROS:
Scan Option – The moment you open the program, you can decide to scan your PC right away. This means you can review the results immediately and decide whether or not to fix them.
Quick Scans – The scans are completed in minutes and the resuts are sorted by categories. If you do not wish to sort the results, you may choose the Scan and Repair option instead.
Backup Creation – Regardless of what scanning option you choose, you need not worry about deleting something actually important by accident. This is because you can always create backups of the deleted items, making it easier for you to restore later on.
User-Friendly Interface – Auslogics Registry Cleaner has a straightforward user interface that makes it ideal for beginners. If you are not that confident with your technical skills, know that this tool is safe to use.
CONS:
No Documentation – This tool does not have enough help documentation yet. Though you may not need it in the process, it's great to know that you have something you can look up to in case you encounter problems.
Some Important Tips to Consider When Using Auslogics Registry Cleaner
Before you get too excited and begin using Auslogics Registry Cleaner, we have collated a few handy tips to help you use the tool with ease. Here you go:
Tip #1: Check what you delete.
This tool clears a lot of items by default. However, it pays to check what you delete. Aside from problematic Registry entries, some similar tools clear browser caches, cookies, browsing history, and a lot more. Clearing up these files will allow you to free up space and improve your experience.
Tip #2: Make sure to enable the backup feature.
Auslogics Registry Cleaner is safe to use. But do make sure that you enable the backup feature so you can quickly restore any Registry entries you don't want to delete.
Tip #3: Download the tool from the official Auslogics site.
No matter how tempting it is to download the tool from external sites, we would suggest doing otherwise. This is to prevent you from downloading other unnecessary software and programs that play host to a plethora of malware entities. Instead of eliminating problems, you might only end up adding more issues that may cause irreversible damage to your Windows device. Nobody wants that to happen, right?
Tip #4: Do not hesitate to seek help.
Should you encounter problems in the process, do not hesitate to call professionals for help. Auslogics has a dedicated and friendly customer support team that can assist you with your concerns and provide you with the help or information that you need. Just visit Auslogics' Support Center, choose the product you need help with, and follow the instructions on your screen. It's easy as that!
Verdict
Auslogics Registry Cleaner is perhaps one of the fastest and most convenient tools out there that can clear up your Windows registry issues. Plus, it even helps improve your device's overall system performance. What makes it an even better choice is that it has a backup option that gives you peace of mind knowing that you can reclaim your items when you accidentally delete them. Although it would be way better if it comes with a user manual or a quick user guide for beginners, the setup process is quite straightforward though that guides will no longer be needed.
What other Registry cleaners do you recommend? Share them with us in the comments!
Give us some love and rate our post!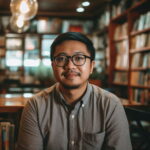 Vic is a tech enthusiast who loves to be up-to-date with the latest and greatest technology in the world. He creates content that educates and helps users with their tech-related questions. Vic manages our website to ensure that our readers have a seamless experience while browsing. He excels in troubleshooting errors and resolving Windows issues for gaming and work purposes.