Windows 10/11 is one of the most powerful operating systems today. But despite this, it still has flaws. Every now and then, Windows users encounter various error messages that affect their entire Windows experience. While some of these errors are common, others are completely new.
One of these errors is the Windows error code 0xc0000005. What is it and what triggers it to appear? Continue reading to find out more about this error.
What Is Error Code 0xc0000005 in Windows?
The Windows error code 0xc0000005 is one of the many issues one may encounter on Windows 10/11. It has many possible causes, but the most common ones include malware infection, corrupted registry files, and incorrect hardware configuration.
When this error occurs, it can lead to direct or indirect data loss, especially if not resolved quickly.
Because this is a common Windows error, there are plenty of available solutions you can try. But before we share them with you, let us first dig deeper into its causes.
What Causes Error Code 0xc0000005?
Again, the error code 0xc0000005 on Windows 10/11 can be caused by different things, including a corrupt registry file, problematic Windows update, incorrect hardware configuration, or a malware attack. However, research suggests that it mainly appears in these three different scenarios:
Windows Installation Issue – In this case, the error code is associated with some temporary hardware problems, such as corrupted RAMs or hard drives. This usually comes with the error message, "Windows installation encountered an unexpected error."
Access Violation Error – This happens when a Windows application tries to access data or a location from a certain location that it isn't assigned to it. It may show due to a faulty RAM, registry problems, virus or malware infection, corrupt device drivers, or a faulty security update. This is often accompanied by the error message, "Exception: Access violation error 0xc0000005…"
Application Unable to Launch – It pops up whenever you try launching a program installed on your computer such as Chrome, VLC, or Mozilla Firefox. In this scenario, a reinstallation won't resolve the issue because the error is triggered by an unsigned, incomplete, or an invalid DLL file, which is needed by a program to run on a Windows platform.
9 Ways to Fix Windows Error Code 0xc0000005
Here, you will find various ways to resolve the error code 0xc0000005 on Windows 10/11.
Solution #1: Check your computer's RAM.
One of the easiest fixes to the error code on Windows 10/11 is to check your device's RAM. To do so, begin by switching off your system and trying to replace your RAM with a new one. You may also transfer your RAM into another slot and reboot your device. After which, check if the error is still there.
If your device is still under warranty, we suggest not opening it. This will make the warranty null and void. Instead, take your computer to the shop where you bought it. Let the professionals handle the RAM-checking task for you. If they find it faulty, they will replace it without any added cost.
But if the warranty has already lapsed and you don't feel confident with troubleshooting the hardware components, we still suggest taking your computer to an authorized service center to have it checked.
Solution #2: Repair the Windows Registry.
Corrupt or damaged registry files can cause serious system issues, such as the error code 0xc0000005. If you have prepared a backup of your registry files, then great. You can use it to restore your system's registry and resolve the problem.
It is worth noting, though, that modifying registry files is a complex task and can be fatal to the system if not done properly. Any incorrect or invalid move can cause serious system consequences. For this reason, experts always suggest backing up registry files before attempting to make any change.
Here's how to repair the Windows registry:
Press the Windows + R keys simultaneously to launch the Run utility.
Into the text field, input regedit and hit Enter.
Next, go to this location: HKLM\SOFTWARE\Microsoft\Windows NT\CurrentVersion\Windows\AppInit_Dlls.
Double-click on the LoadAppInit_DLLs section and change the value from 1 to 0.
Hit OK to save the changes.
Exit the Registry Editor and reboot your computer.
Try launching an application and check if the error still appears.
Solution #3: Run an SFC Scan.
Your Windows device has this in-built utility that can be used to repair corrupted system files. It's called the System File Checker. So, if you suspect that the error code 0xc0000005 is showing because of a corrupted system file, use the SFC utility to perform a scan.
Running an SFC scan is pretty straightforward and easy. Here's how:
Press the Windows button and input cmd into the Search
Right-click on Command Prompt and select the Run as Administrator This will open an elevated Command Prompt.
Into the command line, input the sfc /scannow command and hit Enter.
Wait for the SFC scan to complete. Make sure you don't interrupt the scanning process.
Once the scan is done, check if the error persists.
Solution #4: Run the CHKDSK Utility.
Bad sectors or a corrupt hard drive can also trigger the error code 0xc0000005 to appear. To fix this, you need to run the CHKDSK utility.
To fix any disk corruption issues caused by bad sectors, launch an elevated Command Prompt. Into the command line, input the chkdsk X: /f /r command. Change the value of X to the hard drive that you want to fix. Hit Enter to execute the command.
Solution #5: Switch Off the DEP.
Data Execution Prevention or DEP is a built-in system-level protection feature for the memory that is designed to keep your system free of damage caused by malware entities, viruses, and other forms of security threats. While it seems like a useful utility, some programs are incompatible with this feature, causing the error code 0xc0000005 to appear.
To turn off the DEP feature and resolve the 0xc0000005 error code, follow these steps:
Sign in to an administrator account.
Press the Windows + R keys simultaneously to launch the Run utility.
Into the text field, input sysdm.cpl and hit Enter.
Navigate to the Advanced tab and click the Settings button.
Go to the Data Execution Protection tab and tick the Turn on DEP for all programs and services option, except those I select."
Hit the Add button and find all the EXE files that may be causing the issue.
Click OK to proceed.
Restart your computer and try running other applications.
Solution #6: Use the Hardware Troubleshooter.
Sometimes, a problematic hardware component may trigger the error code 0xc0000005 to appear on your Windows 10/11 device. But the good news is that it can be easily repaired using the built-in hardware troubleshooter utility. Here's how to use it:
Press the Windows key.
Into the Search bar, input troubleshooting.
Hit Enter to continue.
Scroll down to the Hardware and Devices section.
Click the Run the Troubleshooter button.
Wait for the troubleshooter to find any problem and resolve it.
If an issue is detected, hit the Apply Fixes button.
Restart your computer once done.
Solution #7: Update Your Device Drivers.
Yes, your system may have the latest device drivers. But you may still encounter issues with them. One is the error code 0xc0000005.
If the error code 0xc0000005 is triggered by an outdated device driver, update it by following these steps:
Press the Windows key.
Into the Search box, input device manager and click on the most relevant search result.
Double-click on Disk Drives.
Right-click on the drive where Windows and other applications are installed.
Select Update Driver and click the Search automatically for updated driver software option.
Wait for Windows to find a compatible driver. If it cannot find a new one, download it manually from the official site of your device manufacturer.
Alternatively, you may use [sc name="auslogics-driver-updater"] to update all your device drivers in just a click.
Now, if updating your device drivers does not fix the problem, try reinstalling the drivers. To do so, right-click on the disk where Windows and other programs are installed. Select Uninstall Device and restart your computer. Windows will then reinstall the drivers automatically.
Solution #8: Perform a Complete Antivirus Scan.
No matter what safety measures you practice, you may still find your device infected with viruses or malware entities that trigger error messages to appear. This scenario may not be fun as it can greatly affect your computer's functionality. But you can always take proactive steps to ensure your computer is free of these threats. One is by running a virus scan using Windows Defender.
To perform a scan using Windows Defender, follow these easy steps:
Go to the Settings window and select Update and Security.
Click Windows Defender.
The Windows Defender dialog box should now appear. Go to the Windows Defender Security Center section.
In the next window, hit the Virus and Threat Protection button.
Press the Quick Scan button.
Windows Defender will start scanning your computer and report any threats it finds.
Once the scan is complete, restart your computer and check if the error is already resolved.
For best results, you may also perform another virus scan using a third-party antivirus suite. You can perform a quick Google search for some of the [sc name="best-anti-malware-programs"] today. But when downloading, make sure you visit the product's official website to avoid further complications.
Solution #9: Use System Restore.
If all else fails, use System Restore. This Windows feature only works when there is an available restore point on your system.
To revert your system to a point prior to the occurrence of the error code 0xc0000005, refer to the steps below:
Open the Start menu.
Into the Search box, input Create a restore point and click the most relevant result. This should launch the System Properties utility.
Hit the System Restore button.
Click Next to continue.
Choose a restore point prior to the appearance of the error code.
Hit the Scan for affected programs button. This will show you the programs and apps that will be removed should you choose the restore point.
If you are okay with deleting the displayed apps, hit Close.
And then, click Next.
Finally, hit the Finish button and check if the error code persists.
If no restore point is detected, you may use a data recovery tool instead. This will allow you to recover any lost data caused by a corrupt hard drive.
Conclusion
The error code 0xc0000005 on Windows can be resolved by following the solutions above. Also, it can be prevented by performing regular CHKDSK scans, scheduling RAM diagnostics, and updating your operating system.
If you need further help in resolving this error code, please comment down below. We'll do our best to get back to you with answers.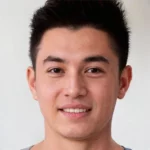 Vic is a tech enthusiast who loves to be up-to-date with the latest and greatest technology in the world. He creates content that educates and helps users with their tech-related questions. Vic manages our website to ensure that our readers have a seamless experience while browsing. He excels in troubleshooting errors and resolving Windows issues for gaming and work purposes.