Lego-like games such as Roblox and Minecraft have become popular because they offer players with lots of creative freedom. Roblox, in particular, not only allows players to explore thousands of online worlds, but also enables them to create and customize their own worlds.
Roblox is a free brick-by-brick game with more than 64 million active players every month. It is the largest social platform where gamers can create, play, and interact with other players. All you need to do is sign up for an account, create your persona, and enjoy the game!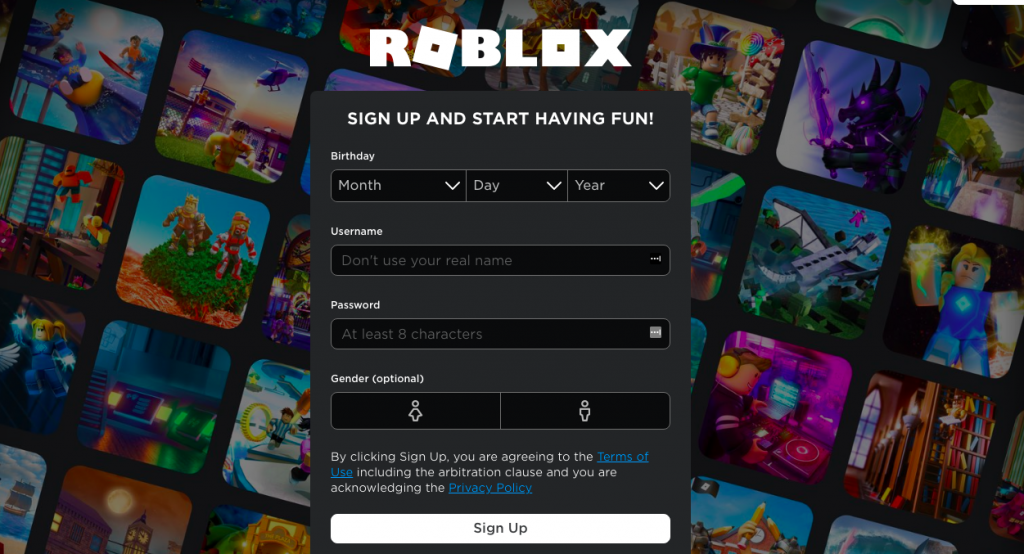 Roblox is a game for kids of all ages and is available for Android, iOS, Windows, macOS, and Xbox. Some gamers prefer to play it on mobile phones because of mobility advantage, while others prefer the wider screen of Windows and macOS devices, which allows them to see the game in full detail.
However, Roblox is no perfect game. One of the most common Roblox issues is the error code 277. This issue occurs randomly and has been the cause of frustration for a number of players.
What Is Roblox Error Code 277?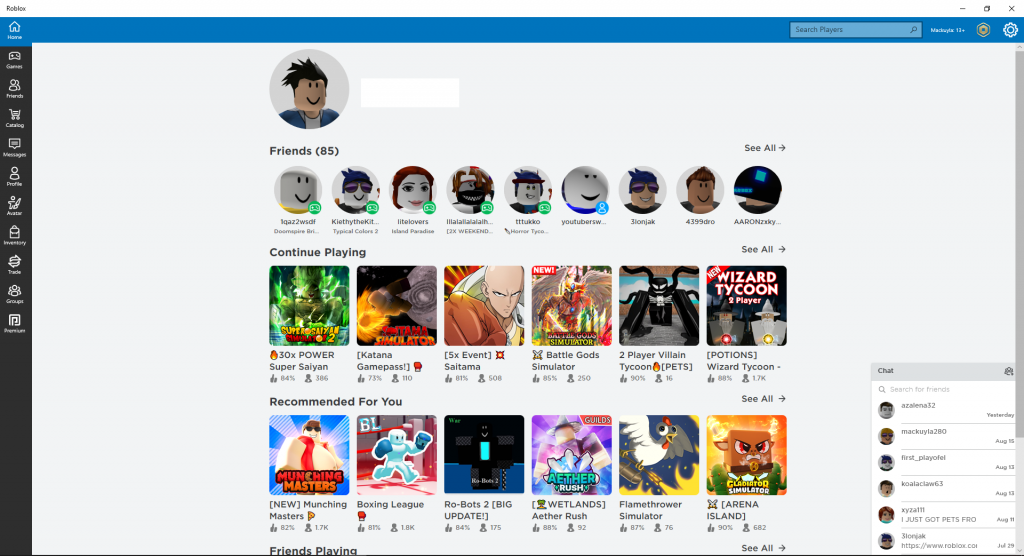 The Roblox error code 277 has likely left affected players annoyed, especially since the developer has not issued any official fix yet. The glitch can happen on mobile devices and gaming consoles, but is more common on Windows PC and macOS devices.
The error code 277 can happen when you're trying to join the game or in the middle of one, and is usually accompanied by this message:
Disconnected
Lost connection to the game server, please reconnect (Error Code:277)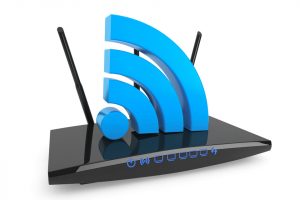 When you get this notification, you can choose to Leave or Reconnect the game. However, trying to reconnect is pointless because it just brings up the same message repeatedly.
It is not clear what the exact root cause of the problem is, but several players associate it with poor internet connection, particularly Wi-Fi network issue. Some users also believe that the issue is connected with the port being used by the router to connect to the game.
The glitch could also be caused by server failure on Roblox' side, which means the user can't do anything except try to reconnect again or switch to a different server. Roblox is already aware of the issue and the team is working on a solution, but a lot of users are still experiencing Roblox error code 277.
One thing's for sure: the reason for Roblox error code 277 happening is not the same for everyone. Internet connection, corrupted Windows system files, malware infection, and incomplete installation files can all lead to Roblox error 277. This is why we've come up with this troubleshooting guide to help you resolve this problem. We'll take a look at these common causes of this Roblox issue and list down the steps needed to fix Roblox error codes.
How Do You Fix Error Code 277 on Roblox?
Before doing any troubleshooting to try and fix Roblox error codes on your computer, make it a habit to do a basic computer checkup first to ensure no other issues are at play. These first-aid steps in fixing this problem on your PC include rebooting your system, cleaning up your system files using an app such as Outbyte PC Repair, and plugging in your charger in case the process takes too long.
You also need to make sure your device meets the minimum hardware and internet speed requirements for Roblox. To be able to play Roblox smoothly, you will need:
A Windows PC running Windows 7, Windows 8/8.1, or Windows 10/11. If you're using Windows 8/8.1, you need to launch Roblox in Desktop Mode because Metro Mode is not currently supported.
DirectX 9 minimum and Shader Model 2.0
CPU 1.6 GHz or better, 1GB RAM, and at least 20 MB of system storage space
Minimum 4-8 Mb/s internet connection or higher
After doing these emergency steps and making sure you meet the minimum hardware and internet requirements, you can then proceed with the fixes below.
Solution #1: Fix Roblox Error Code by Running in Compatibility Mode.
Roblox usually works well with Windows 10/11 PCs, but compatibility issues could crop up sometimes and mess with your game. Most apps like Roblox that were created for previous versions of Windows are likely to encounter issues when running on the new operating system. To resolve this, you need to run the app in compatibility mode.
There are two ways to fix compatibility problems on Windows: changing the compatibility mode settings or using the built-in Program Compatibility Troubleshooter.
Follow the steps below to edit Roblox' compatibility tab settings:
Right-click on the Roblox app shortcut and choose Properties.
Click on the Compatibility tab, and then tick off Run this program in compatibility mode for.
In the dropdown menu, choose the Windows version you want to use for your app's settings.
Click the Apply button.
Run Roblox using these settings to see if it fixes the issue. If not, you can try running the Program Compatibility Troubleshooter by using the instructions below:
Click Start and search for run programs.
Click on Run programs made for previous versions of Windows from the search results.
Click the Next button to run the Program Compatibility Troubleshooter and scan potential compatibility issues with your apps. Once the diagnosis is complete, you'll see a list of apps you're having trouble with.
Look for Roblox from the list, click on it and then hit the Next button.
Choose the troubleshooting option you want to use. You can either use the recommended compatibility settings or choose the compatibility settings yourself based on your specific concerns.
Follow the troubleshooting guide, then click the Test the program button to see if the problem has been resolved.
Solution #2: Delete Roblox Logs.
Roblox stores temporary data such as game history, settings, and other log files that could take up considerable space on your computer. These files could also cause glitches or issues when you're running the app, such as Roblox error code 277, so you should regularly clean up these temporary files to avoid issues like this.
To delete the Roblox app's log files, follow the steps listed below:
Press Windows + R keys to launch the Run dialog.
Type in the following directory name in the dialog box, then press Enter: %localappdata%\Roblox\logs
Press Ctrl + A to select all the files in the folder, then press Shift + Delete to completely delete them.
Open the Run dialog once again and go to this folder: %USERPROFILE%\AppData\LocalLow\RbxLogs\
The %USERPROFILE%\AppData\LocalLow\RbxLogs\ folder contains all the log files for your games and should be deleted as well.
Press Ctrl + A to select all the files in the folder, then press Shift + Delete to completely delete them.
Try running the app again to check if this solution has fixed Roblox error 277. Take note that deleting the game logs will also delete all your saved games and previous settings, so you'll have to start over again.
Solution #3: Switch to a Different Network.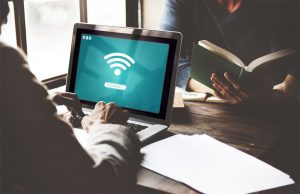 If you're getting the error code 277 when playing Roblox, it might be related to the ports your router is using. Some users reported encountering the glitch when connected to a particular network, such as their home Wi-Fi, but disappears when they switch to a different network. Connection error is one of the most common cause of this glitch. If you're using your home or office network for playing, try switching to mobile data to see if it works. If it is, you might need to reconfigure the ports on your router, which will be discussed below.
Solution #4: Change Opened Ports on Your Router.
Before 2018, the default UDP port range for Roblox was 1025-5000. After the 2018 update, the default range became 49152 – 65535. To change the opened ports on your router, follow the steps below:
Find your router's IP by clicking Start > Settings > Network & Internet > View your network properties. Your router's IP is the one next to Default Gateway.
Open your Chrome browser and type in the IP address to access your router's settings page.
Type in your username and password.
Click on the Port Forwarding section. Each router's settings page is different, so if you don't see the Port Forwarding section, look for any of the following options or their variations:

Applications
Gaming
Virtual Servers
Firewall
Protected Setup
Advanced Settings

Once you've opened the Port Forwarding section or its equivalent, open your preferred port range by filling out the required information:

Name/Description– Type in Roblox.
Type/Service Type– Enter UDP.
Inbound/Start– Type in 49152.
Private/End– Type in 65535.

Next, enter your computer's private IP address.
Click the Save or Apply button to save your settings, then restart your router for the changes to take effect. Disconnect your computer from your router, then reconnect to see if the Roblox error code 277 still exists.
Solution #5: Update Your Browser.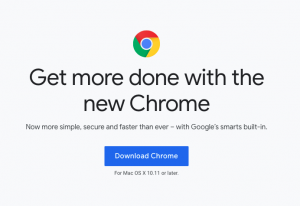 If you're not using the most updated version of your browser, it is possible that you might run into problems like Roblox error code 277. If you're playing Roblox Studio, you will need to have the latest version of Internet Explorer for the game to work perfectly. You also need to make sure that the security settings of your browser allow Roblox. If your security settings are too high, issues like this might happen.
While you're at it, disable any ad-blocker or browser extensions you might have installed on your browser. These add-ons can prevent Roblox from fully loading and causing issues.
If you've updated your browser and you're still experiencing Roblox error 277, try playing the game using a different browser. Roblox is compatible with most major web browsers, such as Google Chrome, Microsoft Edge, Mozilla Firefox, Internet Explorer, and Safari.
Solution #6: Reset Internet Options Using Internet Explorer.
If the above solutions don't work, resetting Internet Options under Internet Explorer might help resolve Roblox error 277 . To reset your Internet Options, you will need to run Internet Explorer. However, you don't have to worry because this method will reset the internet configurations for all your browsers, including Firefox and Chrome.
To do this:
Launch Internet Explorer. Make sure IE is updated to the latest version.
Click the gear icon, then choose Internet options.
Click on the Advanced Tab.
Clock the Reset button.
Close Internet Explorer and try playing Roblox again.
Solution #7: Turn Airplane Mode On and Off (Mobile Only).
If you're using a mobile device to play the game and encounters error code 277 Roblox, here's a quick fix that works:
Close all running apps on your device.
Depending on the mobile device you are using, swipe up or down to reveal the quick settings.
Tap the Airplane Mode icon to turn it on. This should disable and reset all your network connections.
Wait for a few seconds, then tap the Wi-Fi icon to turn it on.
Launch Roblox and resume playing.
Solution #8: Reinstall Roblox.
If doing all the steps above don't yield positive results and you're still getting this error code, your last option is to remove Roblox from your computer and reinstall a clean version. This would also help if you're getting the error code 277 due to failed or incomplete installation process. Reinstalling will overwrite or replace any broken or damaged files causing the issue.
To reinstall Roblox, follow the steps below:
Log out of your Roblox account.
In the Windows search box, type in Programs and features, then click the Programs and Features icon from the search results.
Scroll down until you find Roblox.
Click Uninstall.
Once the program has been removed, go to the Roblox website and log into your account.
Click Download Now to get the installation file.
Once downloaded, run the file to install the Roblox game on your computer.
How Do You Download Roblox Error 277 Utility Tool?
If you're looking for an all-in-one utility tool to fix glitches, then you're waiting in vain because there is no such thing. Although there are online guides that claim that a Roblox Utility Tool can fix the error code 277 on Roblox, don't fall for their traps. When you click the link, you'll be sent to a page with instructions to download the tool. The utility tool seems to be developed or uploaded by a user named Preacherism, who isn't a legitimate developer at all.
According to the description, the tool includes framerate counter, ping counter, server uptime, and more, but it doesn't even indicate that the app is designed for Roblox. It could be a generic gaming tool that can be used for other games as well. As of this writing, the button to download the tool has been greyed out or deactivated, which means that the tool is no longer available.
Upon reading the comments the users have posted, most of them claimed that they were brought to the page when they clicked on an article on how to fix error code 277 on Roblox. However, the app downloaded from that page does not fix Roblox error code at all.
So if you're looking for ways to resolve this Roblox issue, you can simply follow the steps outlined above.
Related Roblox Errors
The Roblox error code 277 shares similar symptoms and characteristics with other Roblox issues. It is also possible that they share the same triggers as well. Here are some of the other Roblox glitches that are similar to this error 277.
Roblox error 227
Roblox error 272
Roblox error 264
How do you fix Roblox error code 227?
This Roblox glitch usually comes with the following message:
Lost connection to the game server, please reconnect (ErrorCode:227)
The Roblox error 227 is mainly associated with poor internet connection or Wi-Fi issues. If you encounter this issue, you can apply the troubleshooting steps above, particularly solutions 3, 4, and 6.
How do I fix Error 272 on Roblox?
Another issue that is similar to error 277 is error 272. The message usually reads:
"Disconnected due to the Security Key Mismatch (ErrorCode: 272)
"Lost connection due to an error. (ErrorCode: 272)"
When this dialog box pops up, the user is disconnected from the game, mostly due to using exploits during the game. If the server detects any trace or history of cheating or exploiting during the Roblox game, the user is immediately kicked out and won't be able to join the game unless this problem is resolved.
Disabling or uninstalling the cheat software is the best way to deal with this issue. But if there is no cheat engine used, you can try resetting your internet connection or your internet settings to clear old user cache files.
How do you fix error 264 on Roblox?
This problem happens when your Roblox account is used to launch the game from a different device. Users usually get the following message:
"Reconnect if you prefer to use this device.(ErrorCode:264)"
"You are already playing a game. Please shutdown the other games and try again(ErrorCode:264)"
This means that the user is already in a Roblox game on another device when the account is logged in on a different device and tries to join another game. This might indicate an unknown or unwanted user accessing your account.
Logging out of your other devices and changing your password should do the trick. If the problem persists, switch to a different connection and reset your router to fix Roblox error code
Final Thoughts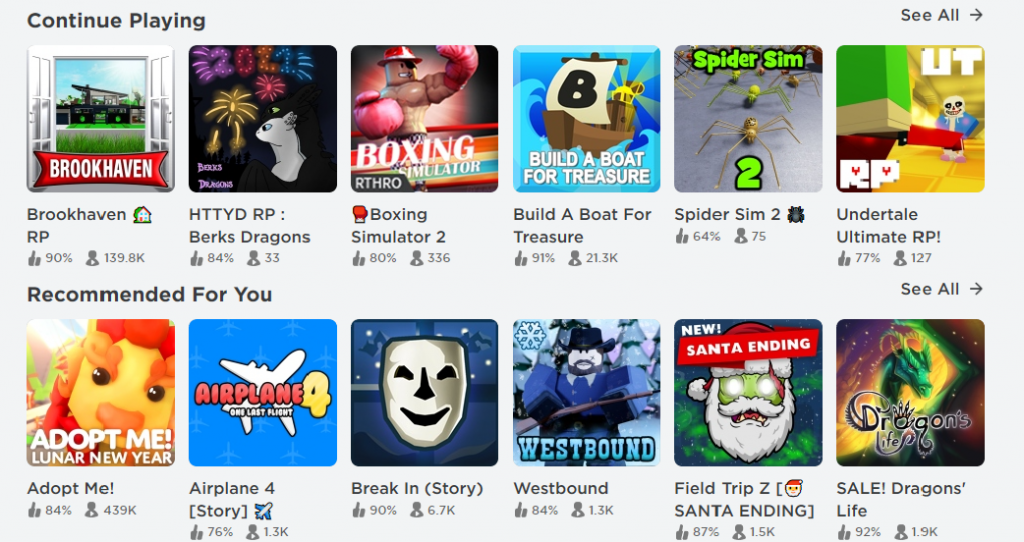 Roblox is a popular creative game that's neither graphic-intensive nor resource-hogging, and it usually works well with most Windows 10/11 computers. If you run across Roblox error code 277, it probably has something to do with compatibility, your router, or temporary files clogging up your system. Whatever the reason is, try the fixes above first to see if they are able to resolve the root cause of the problem before deciding to uninstall the app.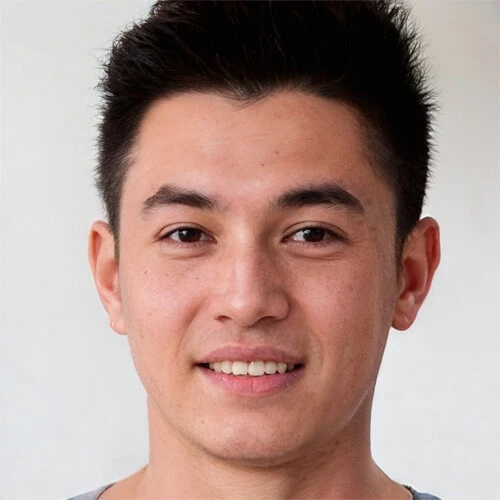 Vic is a search engine optimization expert, helping to optimize websites to make them more user-friendly. He's been in the industry for more than 10 years, and his work speaks a lot about his experience and expertise in the IT and digital marketing fields. 
Vic is the one in charge of keeping our website running smoothly and efficiently, to make sure that our readers have a wonderful experience while visiting the website. He's good at troubleshooting errors and fixing Windows issues that come up either when playing games or working on the computer. 
Vic is a certified gadget freak who feels the need to surround himself with cutting-edge technology. And this passion has helped him a lot in creating content that informs and guides users on using and troubleshooting the latest technology. He is an avid researcher who is always hungry for the latest news and updates on the most cutting-edge technology.