Reading time:
5
Minutes
MacBook Pro users may experience slow internet speeds compared to other devices, which can be frustrating.
Have you ever wondered why your MacBook Pro has slow internet? A number of affected Mac users consider the connection almost unusable and comparable to EDGE connectivity. While their Apple devices such as iPad work well with their Wi-Fi and enjoy strong signal, their MacBook is a different story.
Let us have a deeper look at the problem with this article and try a few quick solutions.
How to Connect Your Mac to the Internet
Let us start with the different ways that you can connect to the internet with your Mac machine. This can be done through Wi-Fi, personal hotspot, and Ethernet, to name a few. Here are steps to connect to a secure Wi-Fi network:
Click in the menu bar. If Wi-Fi is turned off, click and then select Turn Wi-Fi On.
Next, select a network.
Enter the password and click Join. Don't know the password to the network? Contact the network administrator then.
You may also connect to a hidden network through these steps:
In the menu bar, click . If Wi-Fi is off, select and choose Turn Wi-Fi On.
Select Join Other Network.
Enter the network name and make sure to enter it correctly.
If the network is secure, choose the Security type. Afterwards, enter the password.
Click Join.
You may also use a personal hotspot. Most carrier plans enable you to share the cellular data connection of your iPhone or iPad with your Mac. In addition, you can connect to the internet over a wired connection. Do this by connecting an Ethernet cable between your router/modem and then the Ethernet port of your computer. Note, though, that some Macs require the use of an Ethernet adapter.
Help: My MacBook Pro Has Slow Internet
So you actually find that your MacBook Pro has slower-than-usual internet connection. For many users, a slow connection is synonymous with a slow machine. This is because nearly everything they do, from checking email to doing online research, requires internet access.
If your MacBook is suffering from crawling internet connection, then try these basic checks:
Check Your Network Preferences – It may be unclear if webpages are taking a really long time to load or if your connection is broken. Follow these steps:

Choose Apple menu > System Preferences. Afterwards, select Network.
Hit Assist Me > Diagnostics, and then choose your connection type.
Click Continue in order to run the tests.
If a problem surfaces, then follow the recommended advice from the Network Diagnostics tool to solve it.

Look at Your Connection Speed – You can try Speedtest.net, Comcast Speed Test, or TestMySpeed.com, whichever you prefer or find applicable. Have a look at your internet bill or check with your provider what your upload and download speeds should be.
Disconnect and Reconnect Your Modem – Unplug your modem, wait for some 10 seconds, and then plug it back in. Wait for things to reboot and then check your internet speed again.
Test All Your Mac Machines – Do you have more than one Mac? It's smart to test the internet speed on all of them. If the slowdown is happening only one of them, the problem is likely limited to that Mac. It could be, for instance, a weak Wi-Fi connection that's acting as the culprit.
You can also make sensible troubleshooting steps to address the slow internet on your MacBook Pro. Consider the following:
Restart Your MacBook – Among the simple steps to take is to restart your Mac. This can potentially cure the slowdown, both in internet connection and of the computer itself. It forces background processes to quit and frees up RAM.
Free Up Disk Space – Your computer cannot function at a decent pace (including having a workable internet connection) if there isn't adequate free space on your startup drive. Check disk usage via Activity Monitor, search for and delete large files that are no longer necessary, and delete cache and log files. While you are at it, clear out junk files using a reliable Mac cleaning tool to optimize speed and system stability.
Use Safe Mode – Safe mode will tell you if the issue is connected to a startup item or plugins. This usually corrects the issue at hand. To start up in safe mode, follow these steps:

Start or restart your machine.
Immediately press and hold the Shift key.
Here, the Apple logo shows up. Release Shift once you see the login window.
Leave safe mode by rebooting your Mac without pressing any keys while at startup.

Check If Your Antivirus Is Running – Most major antivirus systems constantly run in the background. They can then slow your machine down and even affect your internet speed.
Close Unnecessary Apps and Browser Tabs – If your MacBook Pro has slow internet, then check if you have dozens of apps and websites open. All these are trying to connect to the internet in order to update and synchronize, slowing down your connection. Websites might even begin to hang! Close unnecessary apps and tabs to solve the issue.
Enable Wireless Security – If your internet suddenly runs slow, then you should check if you have turned on security settings on your router. If this is not enabled, your neighbors might be enjoying free access as you try to diagnose the problem. Set up the highest security level and have an appropriate password that isn't so easy to guess.
Use an Ethernet Cable – If your wireless internet is acting up, then you might want to consider directly connecting to the router using a cable. In fact, Wi-Fi doesn't often achieve the speed that Ethernet can. This is because of its distance from the router, signal loss, and related factors. Just plug your MacBook in using a cable and see if this boosts the speed.
Call Your Provider – If nothing much seems to work, then it might be time to call your internet provider and discuss the problem with them. They can help fix your internet woes through remote commands or an in-person visit.
Final Notes
A powerful MacBook Pro can be rendered useless if it has very slow internet connection. Most activities on your Mac these days likely require internet connection, so this is an urgent concern to tackle. Try one of the troubleshooting steps and fixes we enumerated above.
Got an experience with connection on MacBook Pro slower than other computers? Let us know in the comments below!
Give us some love and rate our post!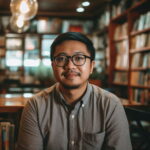 Vic is a tech enthusiast who loves to be up-to-date with the latest and greatest technology in the world. He creates content that educates and helps users with their tech-related questions. Vic manages our website to ensure that our readers have a seamless experience while browsing. He excels in troubleshooting errors and resolving Windows issues for gaming and work purposes.