Skype is a great app for staying in touch with friends and family or for connecting with work partners across the globe. It is very easy to use and has an arsenal of features, making online voice and video calls possible. Whether it's for personal or for business use, Skype is great at bringing people together from all over the world through online conferences.
One of the reasons for Skype's popularity is its affordability. Connecting with your contacts via Skype messaging or video calls costs nothing. You can choose to upgrade to the paid account, though, to access more features such as Skype to mobile phone calling. But for regular Skype-to-Skype communication, the free version is good enough.
Skype, though, is not perfect. Glitches can happen during the session, leading to jerky videos or muffled audio sounds. The most annoying thing that could happen is when your calls keep disconnecting or they drop after a few seconds, especially when you're in the middle of an interview, a meeting, or an important conversation. And when you try to reconnect with your contact, you get a "Call Failed" notification instead.
This article will show you what to do when you can't continue using Skype. But before we do, let's look at the common reasons why a Skype call disconnects frequently.
Why Do Skype Calls Keep Disconnecting?
Skype uses Voice over IP or VoIP technology to enable long-distance video and voice calls. VoIP needs a stable connection for it work smoothly, so the first thing you need to inspect if you can't make calls on Skype is your internet connection. Maybe you're having a network problem or someone else on your network is hogging all the bandwidth.
Another reason for a terrible call quality is the version of Skype you are using. If you haven't updated Skype for a long time, there may be new features or improvements you're missing out on, therefore affecting the overall quality of the service.
If calls disconnect while you're trying to make one, your credits may not be enough for the call. It is also possible that the problem is with Skype itself. We'll later show you what to do when a Skype call keeps disconnecting often so that you can get back to your call as soon as possible.
How to Fix Skype Disconnecting Calls
Before you try any of the fixes below, you need to do some emergency steps first in case the problem is caused by a temporary glitch in the system. Log out of your Skype account and restart the app before logging back in. Delete all unnecessary files on your computer that may be causing the glitch. You can use a useful tool such as Outbyte PC Repair to get rid of all the trash on your computer and get it running smoothly again.
If after doing all these and your calls are still not connecting, try the solutions below to see which one works for you.
Fix #1: Check Your Internet Connection.
The most common culprit for your call dropping is the quality of the internet connection. If your Wi-Fi is slow, you're sitting far from the router, or someone in your network is streaming Netflix or another bandwidth-gobbling app, your Skype connection is likely to suffer.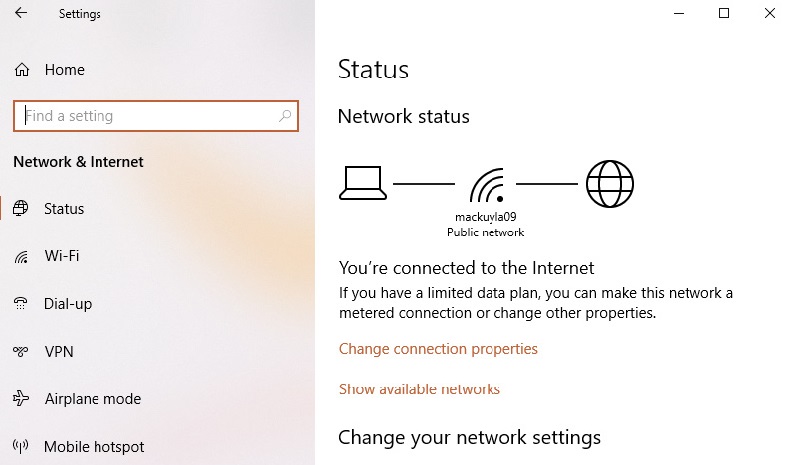 To fix your internet connection problem, restart your router to refresh your connection. Switch to the more stable Ethernet connection instead of Wi-Fi if you can. But if the router is located in another room and connecting via Ethernet is not possible, try to move as close to your router as possible. Once you find a good spot, keep still. Don't move around, so that Skype won't have to deal with erratic bursts of bandwidth.
If someone else is hogging all the bandwidth by streaming videos or playing online games, you can either ask them to pause what they're doing until you're done with your call, or you switch to a different network.
Fix #2: Check Skype Heartbeat.
If you don't have an internet connection problem, the next thing you need to look at is Skype itself. To verify if it is having issues, go to the Skype Heartbeat page to know its system status. This page shows if there are problems or issues with the app's infrastructure, as well as recent problems with it.

To visit Skype Heartbeat, you can directly go to this page. You can also access this page via the app by clicking Help & feedback > Skype Status. If you see any problem on the page, there's nothing much you can do about it except to wait for Microsoft to fix it.
Fix #3: Update Your App's Version.
Another reason why your calls disconnect after a few seconds is an outdated app. Make sure you are running the latest version of Skype on your computer because Microsoft does not perform maintenance or fix bugs in older versions of the app. Calls between different versions of Skype may also cause incompatibility issues, resulting in dropped calls.
To check whether you are running the latest version of the app, go to its settings by clicking the three-dot menu. If your version is updated, you'll see a message like the one below:

If not, the app itself will prompt you to update. All you need to do is follow the on-screen instructions to install the latest app update.
Fix #4: Check if You Have Enough Skype Credit.
Calling a mobile or phone number using the app requires, not only internet connection but also Skype credits. If you don't have enough Skype credits on your account, the call won't go through. To check your Skype credit, go to the app's settings by clicking the three-dot menu, then click Skype to Phone under Manage. To continue making Skype calls, add credits to your account.
Fix #5: Disable Caller ID.
If the person you are calling has Caller ID enabled in his or her Skype account, it is possible that incoming calls from anonymous callers are blocked. If this feature is on, it will result in an immediate call drop, no answer, number disconnection, or other errors. Confirm with the person you are calling and if the feature is indeed on, either use a different Skype account or ask them to disable Caller ID.
Solution #6: Close Other Active Programs.
If you are not actively using some background programs, video games, and apps on your computer, might as well close them. All these apps in the background may consume your computer's network resources and affect its speed, which may affect your call quality, or worse, drop it.
To close unnecessary programs, launch the Task Manager and end those tasks that are deemed unnecessary.
Solution #7: Verify If You Are in a Country with International Roadblocks.
In case you don't know, some counties have set up national firewalls that block apps like Skype. Internet Service Providers may have also filtered these services, especially if they also have their own phone business. So, verify if this is your problem.
Solution #8: Reinstall the Audio Driver.
Often times, an outdated or problematic audio driver can mess with Skype's functions and features, resulting in calls being disconnected. In this case, you need to update your audio driver with a compatible one.
For this task, we suggest using a device updater tool that can automate the process for you. It's a fast and efficient way of updating Windows 10/11's drivers without having to worry about compatibility problems. All you need to do is download and install a Driver Updater tool of your choice. And then, let it update all your device's drivers on your behalf.
However, if you opt to do this manually, you can. Just make sure you follow these steps properly: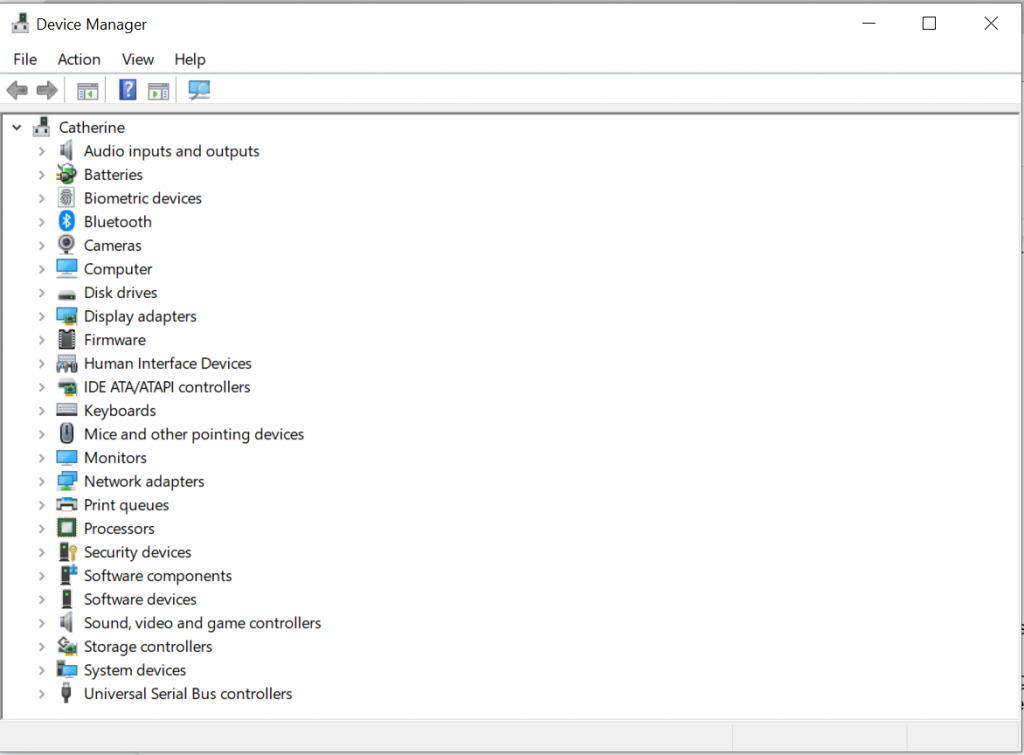 Open the Run utility by pressing the Windows + R keys simultaneously.
Into the text field, input devmgmt.msc and hit Enter. This will open the Device Manager.
Expand the Sound and Game Controllers section.
Check if your audio driver is up to date. If it's not, right-click on it and select Update Audio Drivers.
Wait for the process to complete and check if your calls still get disconnected.
Solution #9: See if the Skype Call Issue Is Due to Other Users Currently Logged On.
Another reason why Skype keeps disconnecting on your Windows device is that another user has logged on using the same account. This situation is prevalent among users in an organisation.
To fix this, do the following steps:
Launch the Task Manager and go to the Users tab.
Right-click on the other users and select disconnect.
Restart the system after.
How to Improve The Quality of Your Calls
If you have fixed the issue already, but you are not satisfied with the results, you can always try these tips:
1. Use headphones.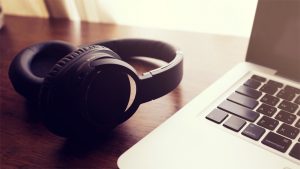 If the person you're calling is hearing echoes on your end, it's because your speakers are too loud. Wearing headphones can get rid of the echoes in an instant.
2. Don't be too hard on your internet bandwidth.
If you are playing video games or are streaming movies while calling, then it's consuming your bandwidth. Close all the unnecessary tabs, especially those that involve video screen sharing. They only eat a huge chunk of your internet bandwidth and impact your system's speed.
3. Make sure your app is updated.
We've mentioned above how an outdated app can result in problems with Windows apps. So, make sure that you keep it updated to improve the quality.
Summary
Skype is a very useful communication tool, but it's not free from errors. The next time you encounter a dropped call issue when you use Skype on Windows, try the fixes above to resolve it and get back to your conversation as soon as possible.
First, check if your internet connection is the culprit. If not, check the app itself. Perhaps Skype's system is having issues. You may also try the app's update because an outdated app may trigger incompatibility issues with Windows that result in dropped call connections. Also, it is worth checking if you still have enough Skype credit or if the Caller ID feature is enabled in your account. If none of these solutions works, then you may reach out to Microsoft's support team instead. They can provide you with a more specific solution for your Skype keeps disconnecting issue.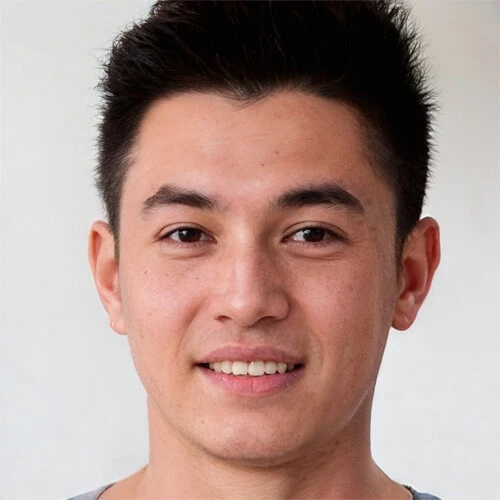 Vic is a search engine optimization expert, helping to optimize websites to make them more user-friendly. He's been in the industry for more than 10 years, and his work speaks a lot about his experience and expertise in the IT and digital marketing fields. 
Vic is the one in charge of keeping our website running smoothly and efficiently, to make sure that our readers have a wonderful experience while visiting the website. He's good at troubleshooting errors and fixing Windows issues that come up either when playing games or working on the computer. 
Vic is a certified gadget freak who feels the need to surround himself with cutting-edge technology. And this passion has helped him a lot in creating content that informs and guides users on using and troubleshooting the latest technology. He is an avid researcher who is always hungry for the latest news and updates on the most cutting-edge technology.