VoIP phone systems have become a part of every household. They are also replacing landlines in offices. Many believe that landlines are a "dying breed," and that soon we wouldn't have any landlines in use. It won't be long before VoIP completely replaces landlines, so we must look at why a VoIP phone is becoming a popular choice.
In this guide, you will get an overview of what VoIP is, and why you should switch to it. This article also details the step-by-step installation process of a home VoIP phone system.
Voice over Internet Protocol, or VoIP, facilitates communication via the internet. Instead of depending on physical phone lines, where analog signals are converted to digital signals for transmission via fiber optic cables, VoIP uses data packets. The voice signals are first converted to digital signals using an analog telephone adapter or ATA.
Landlines depend on physical phone lines. Hence, landlines have the best call quality. In VoIP communications, on the other hand, internet speeds and bandwidth determine the quality of the call. So, the efficient use of bandwidth is a factor to consider in VoIP. Data packets, to some extent, help in utilizing bandwidth effectively, since the channel transmits data packets when there is noise on either end. When there is silence and no one is talking, the transfer of data packets does not occur.
In real life, internet speeds vary. It is because someone may be using the internet for browsing, streaming videos, gaming, sending emails, chatting, etc. Considering this, VoIP providers offer low-bandwidth codecs. These codecs, such as GSM, G.711a, G.711u, and others, prevent calls from dropping.
VoIP services have been around for a while now. As communication technology improves, poor call quality and other problems with VoIP will decrease. Over the last decade, VoIP calls have improved in quality. Moreover, latency, packet loss, and other problems, have also dropped significantly.
Why Should you Switch to VoIP?
Compared with traditional forms of communication, VoIP is more affordable, flexible, and convenient for users. The local and international calling charges offered by VoIP services are also cheaper. Unlike landlines, you don't have to purchase a separate subscription plan to place international calls.
A VoIP phone also offers more features compared to landlines. These features allow users to manage and attend to calls conveniently, even when they are not in the house. Landlines offer some of these features too, but at a per-month cost, on top of the one-time activation cost. These features add to your landline bill, which makes switching to VoIP a more cost-effective option.
Imagine you are out of the house and you received an urgent call. If you're using a landline, you will most likely miss the call. VoIP, on the other hand, redirects the call to a different number that you previously specified. Also, many VoIP service providers offer voicemail to email feature, allowing you to receive voicemails on your email account. Hence, VoIP ensures that you don't miss out on important calls.
Another reason why VoIP is becoming the popular choice of communication in homes is that you can block callers by adding contacts to the blacklist. If you don't want to be contacted by unknown callers, VoIP providers also offer anonymous call rejection. This way, the user gets to choose which calls to receive and which ones to reject.
Landlines restrict you to use hardware, such as a regular phone. With VoIP, you have a choice between a desk phone and a softphone. Depending on your preference, you can choose to continue using a regular phone to make calls. However, many VoIP providers offer softphone support as well, where you can download a VoIP app/software on your phone or computer. This allows you to use all the VoIP calling features on the go (on your phone) or without needing any hardware (on your PC).
Requirements for Installing a VoIP Phone System at Home
First, you need a broadband connection and a modem/router to set up the internet at home. Before installing a VoIP phone system at home, you should also be aware of the required hardware. If you use a regular phone, you need an ATA (Analog Telephone Adapter). The ATA is a device that connects your regular phone to the internet. A regular phone or a landline connects to the Public Switched Telephone Network (PSTN), which means it cannot operate on the internet. Thus, the ATA provides the connection between the regular phone and the internet.
The ATA converts the analog signal to digital signal. It also initiates and terminates the connection between the caller and the receiver. So, it is an essential component for connecting a regular phone to the internet.
Alternatively, you can also use an IP phone. In this case, you do not need an ATA device since an IP phone already has a port for connecting the phone to the internet router/modem.
Summarizing the hardware that you need for setting up VoIP:
ATA and power adapter (to be used with a regular phone)
Ethernet cable
Internet router/modem
Touchtone phone
Installing VoIP at Home
You don't have to be tech-savvy to install a VoIP phone system. For this guide, we are using Axvoice, a leading VoIP provider in the U.S. and Canada with a relatively simple setup.
Axvoice—the VoIP for Homes
Axvoice is one of the leading VoIP service providers for homes and businesses. It offers a wide range of features for incoming and outgoing calls. In this guide, we will take a look at the Axvoice installation procedure.
Axvoice provides the adapter, so you don't have to purchase one on your own. The company ships the ATA adapter and other equipment to your house for free with your VoIP plan. Once you receive the equipment, you can begin the installation process:
Disconnect all of the devices, including your phone, router, and modem. Make sure that they are turned off.
Attach one end of the Ethernet cable to the ATA and the other end to the router.
Connect the cable from the phone into the port of the ATA labeled as "Line 1" or "Line 2."
Connect the power adapter of the ATA to the power supply.
Turn on all the devices.
The green status light on the should ATA blink for about a minute. It takes about one minute for the device to initiate before the green light goes off.
Check the display screen of your phone.
Your VoIP phone is ready! You can now make VoIP phone calls.
Features
The following is a list of all the features that Axvoice offers, categorized according to incoming, outgoing, and advanced features:
Incoming call features
You can reject incoming calls by adding them to the blacklist. You can also enable the Do Not Disturb feature when you aren't available. If you turn on the Anonymous Call Rejection feature, you can prevent unknown callers from contacting you. You can also view the caller ID of the incoming call and redirect calls to your Axvoice lines.
Outgoing call features
The outbound call features include E911 support, which automatically sends your location to the authorities in case of an emergency. Axvoice also allows you to hold three-way calls. With the Music on Hold feature, you can put a caller on hold. You can also use a different caller ID to show during outbound calls. Axvoice also offers low-bandwidth codecs such as GSM, G.711a, G.711u, and G.729.
Advanced features
The advanced features redirect calls in case your phone is unavailable. The Find Me/Follow Me feature redirects calls to a pre-specified phone number. Also, the failover feature redirects calls to a number in the case of a power outage.
Summary
The VoIP installation process is pretty easy and does not require expert knowledge. With a few simple steps, you can set up your VoIP phone and configure the device.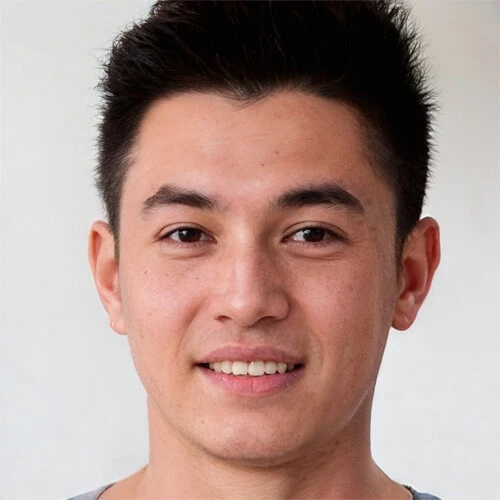 Vic is a search engine optimization expert, helping to optimize websites to make them more user-friendly. He's been in the industry for more than 10 years, and his work speaks a lot about his experience and expertise in the IT and digital marketing fields. 
Vic is the one in charge of keeping our website running smoothly and efficiently, to make sure that our readers have a wonderful experience while visiting the website. He's good at troubleshooting errors and fixing Windows issues that come up either when playing games or working on the computer. 
Vic is a certified gadget freak who feels the need to surround himself with cutting-edge technology. And this passion has helped him a lot in creating content that informs and guides users on using and troubleshooting the latest technology. He is an avid researcher who is always hungry for the latest news and updates on the most cutting-edge technology.