In 2019, there were 9.9 billion malware attacks detected by SonicWall, and out of that number, 439,854 were never-seen-before malware variants. In fact, in the US, around 30% of computers are infiltrated by some form of malware, which makes the US one of the top 10 countries with high number of malware infections. The country with the highest percentage of malware infection is China with 47%, followed by Turkey with 42%.
Because of the continually increasing threat brought by malware attacks, it is extremely important that you protect your device with a reliable security software. There are hundreds, if not thousands, of anti-malware apps on the market today, but you need to choose one that is able to detect even new strains of malware and remove them from your device completely.
When you are researching for a suitable security software, there's a huge chance that you'll come across Wipersoft since it is one of the popular anti-spyware options today. It is an efficient PC threat removal tool that is able to detect and eliminate spyware and adware that infected your system, as well as malicious toolbars, browser add-ons, and other potentially unwanted programs.
What is Wipersoft?
WiperSoft is a real-time security program for Windows that can scan your computer, identify all threats and unwanted applications that are present on your system, then delete them from your device. This program is so easy to use that even beginners and non-techie users won't have any problems using it. WiperSoft was created for everyday computer use, and is perfect for both personal and business computers.
This security software is an anti-spyware that was released in January 2016 by Wiper Software, a security company based in Lithuania. However, the software is only available to computers running Windows 7, Windows 8, and Windows 10/11 operating systems.
Here are some of the features of WiperSoft:
High Detection Rate – WiperSoft is proficient at identifying a plethora of malicious software and programs, including PUPs, spyware, adware, hijackers, toolbars, and others.
Custom Fix – This feature allows the program to target specific threats.
FREE Helpdesk Service – Users enjoy all-round support for the product.
Updated Database – WiperSoft's database is constantly updated to make sure that it is able to detect new threats, as and when they are generated.
100% Removal – WiperSoft claims to remove all threats that it detects.
For those who want the best results, WiperSoft is best used as a secondary security program to complement your antivirus or anti-malware app. It is very lightweight and does not have a huge impact on your system's speed and performance.
WiperSoft Pros and Cons
Pros
Able to detect the smallest threats
Simple and easy to use
Fast and lightweight
Cons
Only one type of scan available, which is the full scan
More expensive than other anti-spyware apps
Anti-malware protection
In order to detect and identify widespread and common threats, WiperSoft implements a traditional malware scanning technique. But for unknown and zero-day malware, WiperSoft uses heuristic monitoring. Aside from this, all suspicious files are uploaded to the developer's cloud-based servers for deeper investigation.
According to various online reviews, WiperSoft is able to detect even the smallest threats. This includes malicious toolbars, toolkits, browser redirects, browser hijackers, adware, worms, and viruses. But when it comes to bigger and more serious infections, WiperSoft is not capable of handling them.
Security and privacy features
Just like most anti-spyware programs, WiperSoft provides users with both free and paid versions of the app. The free version provides basic privacy protection features, including spyware detection and free scans. When you download the free version, you will be able to do a full system scan of your computer and identify the threats that are currently residing there. Unfortunately, you won't be able to remove the threats detected without upgrading to the paid version, which costs $29.99 for the six-month subscription.
But when you upgrade to the paid anti-malware version, WiperSoft does not provide many extra features that you would usually expect from premium subscriptions. Instead, it simply covers the basics of Windows PC's security. The paid version includes malware removal, free custom fix feature, and free technical support.
Performance impact and scans
WiperSoft is a lightweight program that does not use a lot of CPU or memory resources, even when it is running in the background. Because of this minimum impact, the software does not drain your system, even when doing a full scan. When we talk about scanning performance, the scans are fast and can be completed in a couple of minutes. This fact has made several users doubt the efficiency of the anti-malware program, because they feel that the full scan seems more like a quick scan. However, as mentioned earlier, the app is able to thoroughly detect even the smallest threats on your computer. For the bigger threats, you will need to use another antivirus software to deal with them.
User interface
WiperSoft has a very simple user interface. It is easy to navigate and you can quickly access the features or functions that you need. The interface is plain looking, making other users feel that the interface seems a bit outdated.
How to Use Wipersoft
To use WiperSoft, you need to download the installer, which is around 2,467 KB, on your computer. However, if you have MalwareBytes installed on your device, you need to uninstall it first before installing WiperSoft.
When you download the installer, you'll see this warning on the download page:
WARNING! MALWAREBYTES ANTI-MALWARE CUSTOMERS!
WiperSoft is NOT COMPATIBLE with Malwarebytes at this moment. To be able to install and launch WiperSoft on your computer, you HAVE TO uninstall Malwarebytes BEFORE TRYING TO USE THE WIPERSOFT. In order to continue install WiperSoft, please, follow the guide below.
So if you have MalwareBytes on your computer, uninstall it first by going to Start > Setting > Apps > Apps & features, then uninstall the conflicting app from there.
After uninstalling MalwareBytes, click on the installer you downloaded and follow the installation guide for WiperSoft. Once installed, you'll be presented with the dashboard where you can access the basic features of the app. The main menu includes links to the main dashboards, Reports, Scan function, Updates, and Settings where you can customize how the program behaves.
You will be required to do a full scan after installation to check the status of your system. If you want to remove the threats detected by WiperSoft, you need to click on the Please register now link at the top of the main menu, where you'll be taken to the WiperSoft registration page.
Final Verdict
WiperSoft is a lightweight and easy to use anti-malware program that is capable of detecting even the smallest threats that other antivirus programs can easily miss. However, it is best paired with a regular antivirus that can deal with the bigger threats that WiperSoft is helpless against. If you're looking for a complementary anti-spyware program that is easy to use and does not have a huge impact on your computer's performance, then you might want to consider WiperSoft.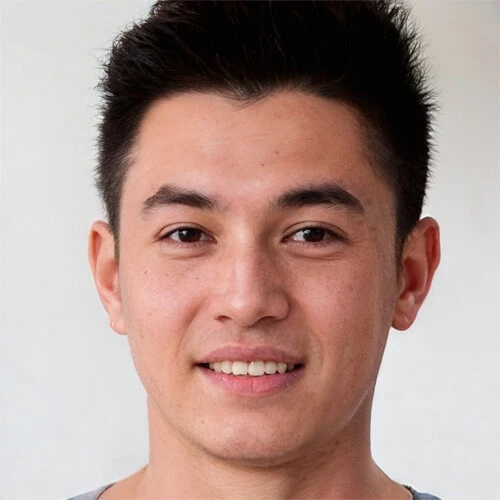 Vic is a search engine optimization expert, helping to optimize websites to make them more user-friendly. He's been in the industry for more than 10 years, and his work speaks a lot about his experience and expertise in the IT and digital marketing fields. 
Vic is the one in charge of keeping our website running smoothly and efficiently, to make sure that our readers have a wonderful experience while visiting the website. He's good at troubleshooting errors and fixing Windows issues that come up either when playing games or working on the computer. 
Vic is a certified gadget freak who feels the need to surround himself with cutting-edge technology. And this passion has helped him a lot in creating content that informs and guides users on using and troubleshooting the latest technology. He is an avid researcher who is always hungry for the latest news and updates on the most cutting-edge technology.