browser_assistant.exe is an executable file that is part of Opera developer Browser Assistant developed by Opera Software. Its description is Opera developer Browser Assistant and is digitally signed by Opera Software AS.
This executable file is not essential for Windows OS and may cause some problems. It is normally located in a subfolder under the user's profile folder, usually under the 'c:\users\%USERNAME%\appdata\local\programs\opera\suite\ folder or C:\Users\USERNAME\AppData\Local\Programs\Opera\assistant\. Its known size on Windows XP, 7, 8, and 10 is 2,772,504 bytes, 2,771,480 bytes, and 28 other variants.
browser_assistant.exe has no visible window, but it starts as soon as Windows starts up.
What Does Browser_assistant.exe Do?
Opera Browser Assistant is installed by Opera web browser. Not everybody who installs the browser gets it, though. It depends on how you got your Opera web browser. Opera browser assistant is a potentially unwanted program that gets installed through software bundling when the user downloads an antivirus, tweaking software, etc.
The privacy policy of Opera browser clearly indicates that the browser may include a browser assistant. This browser assistant provides contextual hints about certain Opera browser features and other useful information, which the users might be interested in. It also displays desktop notifications promoting the browser's features.
In hopes of improving the user's browsing experience, the browser assistant's role in Windows 10/11 includes collecting feature usage statistics as well as feedback.
It also reports significant occurrences like low battery, low hard disk space, new Wi-Fi network connected, or when another browser is installed. These pieces of information, it is worth noting, are not collected by Opera and none of the personal information of the user gets sent.
Is Browser_assistant.exe a Virus?
When determining whether a file is a virus or not, you have to look at where it is located. In the case of browser_assistant.exe, its path, as mentioned, looks something like C:\Program Files\Windows Software Developer\BrowserAssistant\browserassistant.exe.
To know the executable file's path:
Open Task Manager.
Select View.
Choose Columns.
Select Image Path Name (this is to add a location column to your Task Manager).
If you see any unwanted or suspicious directory, then maybe there actually is an issue.
Here are the most noteworthy facts about browser_assistant.exe according to Windows Bulletin:
Name: browserassistant.exe
Software: BrowserAssistant
Publisher: Windows Software Developer
Expected Location: C:\Program Files\Windows Software Developer\BrowserAssistant\ subfolder
Expected Full Path: C:\Program Files\Windows Software Developer\BrowserAssistant\browserassistant.exe
SHA1: c91d8bef567c6f0e3d337d62f78a02686bc0344f
SHA256: cc44631c99d110ca82e8eee1745703fdc7d7201f1760f4e3e5188774db85ae5a
MD5: a875281d9597b19c8906710755f4d6cc
Known to be up to 225,280 bytes in size on most Windows.
If you are having doubts about the safety of your system with the existence of the executable file, you should determine whether it is trustworthy or not before deleting it. To do this, go to Task Manager, find the process. Find its location and compare its details with the above-mentioned facts.
How to Delete Browser_assistant.exe?
If you ever need to delete or uninstall browser_assistant.exe, follow these steps:
Go to the Start menu.
Go to Control Panel.
Select Programs.
Choose Uninstall a Program (Add or Remove Programs for Windows XP).
Find BrowserAssistant.
Click on it and click Uninstall.
Follow the prompts.
How to keep your computer safe from potentially harmful executable files like browser_assistant.exe?
Keeping your computer clean and tidy is to avoid issues like browser_assistant.exe. To maintain this, run malware scans, clean your hard disk, uninstall programs you do not need, monitor any auto-start programs, enable Windows updates, and always read PC repair tips and tricks.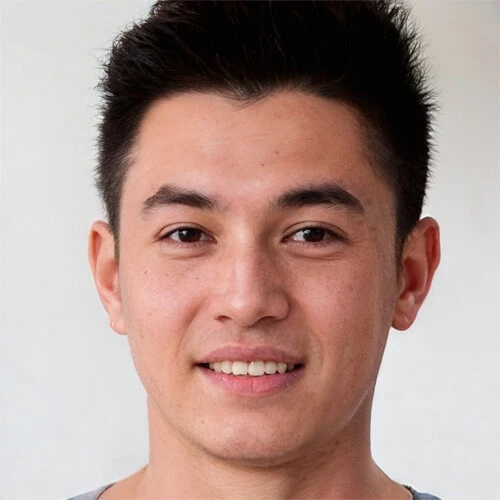 Vic is a search engine optimization expert, helping to optimize websites to make them more user-friendly. He's been in the industry for more than 10 years, and his work speaks a lot about his experience and expertise in the IT and digital marketing fields. 
Vic is the one in charge of keeping our website running smoothly and efficiently, to make sure that our readers have a wonderful experience while visiting the website. He's good at troubleshooting errors and fixing Windows issues that come up either when playing games or working on the computer. 
Vic is a certified gadget freak who feels the need to surround himself with cutting-edge technology. And this passion has helped him a lot in creating content that informs and guides users on using and troubleshooting the latest technology. He is an avid researcher who is always hungry for the latest news and updates on the most cutting-edge technology.