Windows 10/11 is an evolving operating system. Since it was launched, it has undergone many minor and drastic changes. This means it is no stranger to computer problems and issues.
But the good news is that you can fix most of these Windows 10/11 problems using a PC repair program like Reimage Repair. In this honest Reimage Repair review, we take a look at this software repair program's features, functionalities, strengths, and drawbacks.
About Reimage Repair
Reimage Repair is a software repair program that is used to diagnose and fix known computer problems, as well as remove malware and spyware entities. Because of its functionalities and features, it has become a popular software, with more than 2 million active monthly users.
This PC repair software program is designed to cover three areas – the hardware, stability, and security of a PC. Although it isn't really a computer protection tool, it does great at cleaning up and optimizing PCs. It even works as reliable antivirus software.
How Does It Work?
According to its developers, Reimage Repair scans the following aspects of a PC: hardware, security, malware, viruses, and stability.
Once the scanning process is done, users can compare their PCs with other similar devices out there. There will also be a summary of issues that were detected during the scan.
This software program claims to focus on finding issues like Active X problems, registry errors, and other system problems like BSODs, corrupted DLLs, frequent freezing problems, malware damage, and other known Windows errors.
How to Get Reimage Repair
To download Reimage Repair, visit the official website, ReimagePlus.com. It is available for free and is compatible with major Windows versions, starting from Windows XP to Windows 10/11.
The installer is 746kb in size and comes in an executable file. Simply double-click on the .exe file to install the program and start scanning your PC.
A Quick Summary
Below is a brief summary of Reimage Repair as a software repair program.
What Does It Fix?
Reimage Repair is a software repair program that aims to repair the Windows system and give it a quick performance boost. It can perform a system scan to detect stability, hardware, and security-related issues in just five minutes.
System Scanner
The first feature of Reimage Repair is the system scanner. It is used to perform a complete computer hardware scan. Once you have this software on your PC, it will build a PC profile with details about the hardware versions detected, including serial numbers.
When the scan is completed, the program will display a report with the available system space, as well as the total capacity of the physical drives.
Junk Detector
In case you didn't know, an average Windows PC contains hundreds of megabytes of junk files that could be affecting its performance and consuming significant system resources.
With Reimage Repair, finding and getting rid of these junk files can be done in a breeze. After its first junk scan, the program will display a summary of all junk files present on the system. Users can inspect these files one at a time by clicking on the link results.
Threat Scanner
Reimage Repair can detect malicious threats and send them into a quarantine space. These threats include the following:
Once the threats have been quarantined, the program performs more actions to repair any damages that the threats have caused. It will check the DLL files, Windows Registry keys, and other essential system files.
Reimage Repair Pricing Plans
The regular license key for Reimage Repair for Windows starts at $69.95 per year. But there is an ongoing offer on the website, making the license available for only $39.95 per year. This plan already includes virus and spyware removal, repair of Windows stability issues, repair of virus damages, hardware analysis, and many more.
How to Use Reimage Repair?
First of all, make sure you have the software program installer on your PC. And then, activate the installer by double-clicking on the ReimageRepair.exe file. Follow the on-screen instructions to install it on your PC.
Once the installation is completed, Reimage Repair will begin its system scan. All you need to do is sit back, relax, and be patient. The results should be delivered shortly.
Take note that once you download the software, a license key is provided. This is needed for activating the software. So, if you come across websites that offer this software for free, without any license key, there might be risks involved.
Reimage Repair Uninstallation Guide
In the event that you decide to uninstall Reimage Repair, just follow these easy instructions:
Into the Windows search bar, input Control Panel and hit Enter.
Click on the matching result.
Choose Add/Remove Programs or Uninstall a Program.
Find the Reimage Repair program and hit the Uninstall
Follow the instructions shown by the uninstall wizard.
Reimage Repair Pros and Cons
So, should you download and install Reimage Repair? Here are its pros and downsides:
PROS:
Fixes all Windows 10/11 errors
Cleans and repairs damaged DLLs
Restores system settings and registry values effectively
Detects hardware problems
Helps a Windows system recover from malware attacks
The scanning process doesn't require a license key
CONS:
Cannot fix some hardware issues
Doesn't efficiently keep malware at bay
Because it has a high number of active users, the support team may take a while to respond
Myths About Reimage Repair, Debunked
Reimage Repair is NOT a virus as what many would say in computer forums. It has only been promoted alongside other programs before. That is why users install it unknowingly and causing them to think it's a virus.
In addition, many users falsely advertised it as a virus, claiming it's scareware that is causing errors to show on PCs.
The truth is Reimage Repair is a completely legit software program. In fact, many known websites recommend the use of this software for repairing common Windows problems.
Wrapping Up
Reimage Repair is a great software repair program, especially for those who hate lengthy computer repair instructions and prefer to have errors fixed right away. By running this software program, you can easily perform a computer cleanup, restore missing or corrupted DLL files, and repair any problems associated with Windows 10/11.
Have you used Reimage Repair before? Share your experience with us below.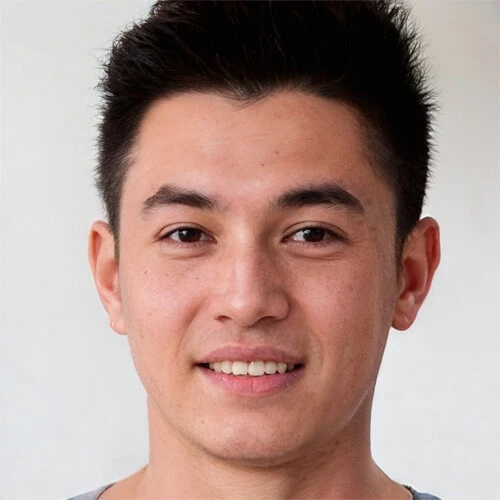 Vic is a search engine optimization expert, helping to optimize websites to make them more user-friendly. He's been in the industry for more than 10 years, and his work speaks a lot about his experience and expertise in the IT and digital marketing fields. 
Vic is the one in charge of keeping our website running smoothly and efficiently, to make sure that our readers have a wonderful experience while visiting the website. He's good at troubleshooting errors and fixing Windows issues that come up either when playing games or working on the computer. 
Vic is a certified gadget freak who feels the need to surround himself with cutting-edge technology. And this passion has helped him a lot in creating content that informs and guides users on using and troubleshooting the latest technology. He is an avid researcher who is always hungry for the latest news and updates on the most cutting-edge technology.