The CoViD-19 pandemic has limited face-to-face conversations and meetings. That is why many of us rely on voice and video calls to stay in touch with family, friends, and colleagues.
Now, while Zoom continues to dominate the video conferencing realm, there are actually plenty of applications out there that allows you to see others online without a cost.
Below, we have listed some of the best free video calling apps today. Try one or two and see for yourself if they fit with your video conferencing or chat needs.
What Are the Best Video Chat Apps Today?
Here are some of the best video chat and conferencing apps in 2020:
Zoom
Zoom is undeniably one of the most well-known video conferencing apps today. Its popularity is credited to its easy-to-use features and simple interface.
Originally, Zoom was created for corporate use. However, its basic version appealed to the masses. The company did not expect the sudden popularity of the app among private individuals. It resulted in issues with security and privacy. But eventually, Zoom addressed the problems. Now, the app is skyrocketing in popularity.
Zoom's free version allows up to 100 participants, but it has a 40-minute video call limit on meetings with more than two users.
Notable Features:
Can host up to 100 participants
40-minute limit on video calls of two or more participants
Unlimited one-on-one meetings
Skype
Since it was released, Skype has always been the go-to video chatting platform for one-on-one conversations. Now, it's got the Meet Now feature that allows video conferencing of up to 50 participants. The great thing about this feature is that there are no time limits!
Should you decide to initiate a free video meeting, there is a separate sign up page you need to visit. If you are okay with creating a free account, then it's worth giving a try.
Notable Features:
Allows users to blur the background
No time limit for video calls
Records calls for up to 30 days
Allows presentation sharing
Up to 50 participants
FaceTime
FaceTime? Why not?! Apple's very own software may not be the best when it comes to video chatting, but it is among the pioneers for mobile devices. It even led the industry, making video conferencing more accessible and easier for all.
FaceTime usually comes preinstalled on Apple devices. Because of its cute stickers, Memojis, and Animojis, more and more people are loving it.
What makes FaceTime stand out among its competitors is that it has a voice call component called FaceTime Audio. This allows users to route calls over Wi-Fi or data whenever they like.
Perhaps, the only downside of this app is that it's only exclusive to Apple devices.
Notable Features:
Supports up to 32 participants in a video call
Makes voice calls accessible
Comes built into Apple devices
Cisco Webex
A video conferencing app that's been around since the '90s, Webex is known as a business app serving the needs of companies. Although it's primarily meant for business applications, it comes with a free version that is worth trying.
While the pandemic is on-going, Webex has currently expanded the features of its freemium version, allowing up to 100 participants in a call.
Notable Features:
Allows up to 100 participants
Can record meetings and conversations
Up to 50 minutes per meeting
Google Duo
Android devices may not be able to use FaceTime as it is exclusive to Apple users. However, they have their very own built-in video chatting app that makes conversations and meetings more accessible. It's called Google Duo.
Duo comes with a range of features that allow users to send video messages and record them. And it's also available on iOS. This means that even if you are an iPhone fanatic, you can still install it and use it on your device.
Notable Features:
Comes preinstalled on new Android devices
Free to use
Simple interface
Available on iOS
Discord
Are you an avid gamer? Then you've probably already heard of Discord. It's a great platform for connecting with other gamers over chat. Because it allows app streaming and gaming, it has quickly amassed a huge user base.
Notable Features:
Comes with robust mobile and PC apps
Allows up to 10 users in a video call
Allows up to 50 users when streaming
Supports Android, iOS, Mac, and Windows devices
Microsoft Teams
A strong competitor to Slack, Microsoft Teams is a great video conferencing platform if you are used to the Office ecosystem. Though it was initially designed for business use, Microsoft was soon convinced to unveil a free personal version that works on mobile devices.
Microsoft Teams allows anyone to chat, talk, or hold video conferences with up to 20 people.
Notable Features:
Allows screen-sharing
Can be installed on mobile devices
The personal version allows the creation of groups of up to 20 participants
WhatsApp
A popular messaging app, WhatsApp allows users to initiate video and voice calls for up to 4 users. Calls can be done via mobile data or Wi-Fi connection; this means it won't consume your mobile's minutes.
Because it is popular in many countries all across the globe, it has been hailed the best choice for staying in touch with loved ones abroad.
Notable Features:
Supports Android, iOS, Windows, and Mac devices
Allows up to 4 participants
Widely used
Can be downloaded and used for free
How to Choose the Best Video Calling App
So, how do you choose the best video calling app for you? What is the best video chat app in the list? Well, you don't have to make a choice right now. Most of the video apps listed here are free, which means you've got nothing to lose. There's little to no risk involved when you try each one of them!
If you really need to choose, then all you have to do is consider what you need the app for. If you need to use it on your smartphone, then apps like FaceTime and Messenger are more than enough. However, if the participants use different devices, the most recommended platforms would be Zoom and Skype.
What video calling app do you think works best for you? Let us know in the comments!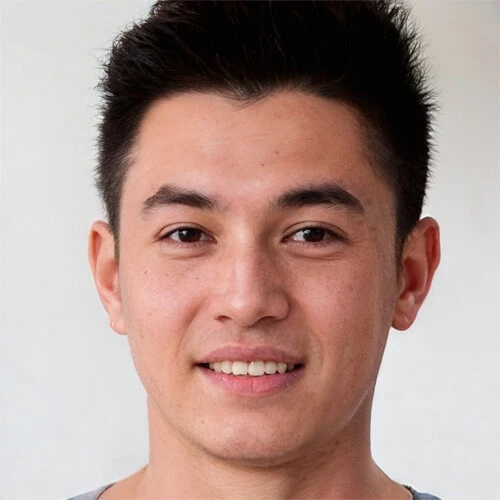 Vic is a certified gadget freak who feels the need to surround himself with cutting-edge technology. And this passion has helped him a lot in creating content that informs and guides users on using and troubleshooting the latest technology. He is an avid researcher who is always hungry for the latest news and updates on the most cutting-edge technology.
Vic is the one in charge of keeping our website running smoothly and efficiently, to make sure that our readers have a wonderful experience while visiting the website. He's good at troubleshooting errors and fixing Windows issues that come up either when playing games or working on the computer.