Voice assistants have been proven to be valuable programs. With the help of these tools, you can ask your phone a question, talk to your speaker system, or even let it remind you where you parked. Useful as they are, they also listen to your conversations. And if you have Siri on your Apple device, you should be even more worried.
Siri Eavesdrops on Your Conversations
In as much as Apple has a reputation for prioritizing user privacy, nothing stops it from using user data for internal purposes. It has come out that Apple users are at risk due to Siri eavesdropping. According to a Guardian report, Siri conversations are being reviewed by Apple contractors.
The UK-based news outlet further exposed that the voice assistant can activate randomly. So, it may pick sensitive information, such as sexual encounters, business deals, and conversation with a doctor, without your knowledge.
A whistleblower, who is a former contractor at the tech firm, told The Guardian that there are several instances of recordings, featuring private conversations. What is even more threatening is that these recordings may be accompanied by user data, including contact details, location, and app data.
Apple's Response
Apple has responded to these claims, but it does not explicitly say that it has engaged humans to listen to the recorded conversations. In a statement to The Guardian, the tech giant admits that only 1% of the recordings are monitored to help the company improve Siri and dictation. It further stressed it does not store data with names or Apple ID details, which could easily recognize a person.
Even with this explanation, many are still wondering how Apple allowed third-parties to access consumer data. Considering there are about a half a billion Siri enabled devices in use, 1 percent isn't a small number.
Ironically, Apple has repeatedly taken a dig at the Android OS over privacy, and it is ostensibly doing the same with its virtual assistant Siri. Additionally, the company has repeatedly stated that its business model differs from that of tech companies that rely on consumer data to thrive.
Siri Isn't the Only Listening Voice Assistant
Apple's Siri is just one of the voice assistants that have humans listening to recorded conversations. Other virtual assistants and apps that may be recording your conversations include:
Google Assistant

The Guardian report echoed similar expose reported by VRT NWS a few weeks back. The Belgian broadcaster revealed that Google Assistant recordings were exposed for the world to hear.

Like Apple, Google insists that the data collected by its virtual assistant are useful in the development of its AI chatbot's smarts.

Alexa

Most people already know that Amazon's Alexas are always listening. Alexa is usually activated when it detects one of its keywords, including Amazon, Alexa, Echo, and Computer.

Facebook

Sometimes, the Facebook app requests access to your microphone, since it needs to record your voice when you go live. But some people are freaked out about the possibility of Facebook listening to their conversations.

Facebook has dismissed any claims of listening to private conversations. Since there is no evidence to justify this fear, you can't let the app stop your discussions. In any case, you can sever the tie between your microphone and the app.
Preventing Voice Assistants from Eavesdropping
Unfortunately, many people enable these voice assistants on their phones or computers without adding any privacy controls. This state of affairs leads us to the question: Can you stop Siri from eavesdropping?
Regrettably, controlling Siri is not as straightforward as controlling the Amazon Echo and Google Home devices. While Google and Amazon allow their users to opt-out of some uses of their recorded conversations, Apple doesn't have a similar privacy protection option. So, there are enough reasons to worry about the Apple system.
The pervasiveness of this system leaves many Apple users at risk due to Siri eavesdropping. There is also the issue of Siri's random activations. Luckily, you can disable this voice assistant entirely.
What to Do About Siri Eavesdropping?
If you are worried about the privacy risk posed by the current revelation, follow the tips below to stop Siri from eavesdropping.
But before we proceed, we recommend that you scan your Mac for junk, such as redundant data that may have been collected by Siri. Using a tool like Outbyte macAries will not only scan your system, but it will also clean it up and optimize your Mac for top performance.
How to Disable Siri on iOS Devices:
Go to Settings.
Scroll down and click on the Siri & Search option.
Navigate to the Ask Siri section, and then turn off the Listen for "Hey Siri" setting.
If a pop-up appears, confirm your action.
How to Turn Off Siri on Mac:
Tap on the Apple menu and choose System Preferences
Look for Siri on the preferences panel and click on it.
Untick the checkbox next to the Enable Ask Siri option.
That is, it. Using Apple's Siri may not mean you are at serious risk of privacy violation. But it may be time to assess if you are giving up more privacy than necessary.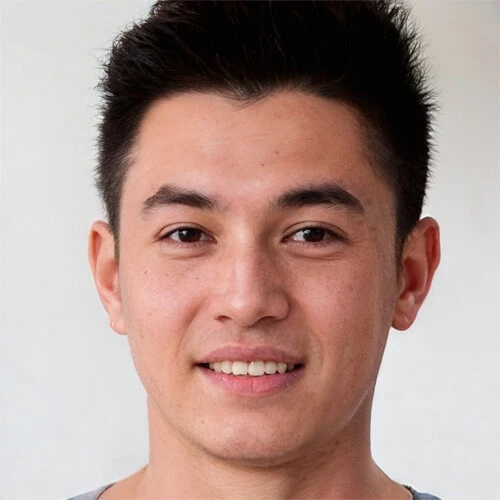 Vic is a search engine optimization expert, helping to optimize websites to make them more user-friendly. He's been in the industry for more than 10 years, and his work speaks a lot about his experience and expertise in the IT and digital marketing fields. 
Vic is the one in charge of keeping our website running smoothly and efficiently, to make sure that our readers have a wonderful experience while visiting the website. He's good at troubleshooting errors and fixing Windows issues that come up either when playing games or working on the computer. 
Vic is a certified gadget freak who feels the need to surround himself with cutting-edge technology. And this passion has helped him a lot in creating content that informs and guides users on using and troubleshooting the latest technology. He is an avid researcher who is always hungry for the latest news and updates on the most cutting-edge technology.