Dyslexia is probably the most common language-based learning disability in the world. In fact, 70-80% of people we consider to have poor reading skills are probably dyslexic. People with dyslexia have trouble reading and writing fluently, but it doesn't mean that they are less intelligent.
Now, Microsoft adds dictation to Office web apps to help with dyslexia so dyslexic people can write more effectively instead of typing. This is great news for dyslexic students who have to write essays and papers but can't get to write down their thoughts coherently or dyslexic working people who are having trouble making reports because of their disabilities. Voice dictation coming to Microsoft Office provides dyslexic people with the opportunity to read and write coherently despite the disability. Not only does it help improve their school or work performance, it also boosts their confidence.
Microsoft has enabled voice dictation for Microsoft Desktop Office users earlier this year. As of now, voice dictation is available to Word and OneNote. And in the next few weeks, Microsoft will bring dictation to Office web apps. This means that dyslexic people can use dictation, using the browser versions of both Word and OneNote. Aside from people with dyslexia, voice dictation will also help people with mobility issues and dysgraphia (inability to write coherently).
This move is part of Microsoft's campaign to build a better future for those with learning disabilities such as dyslexia. In an announcement posted last week, the Microsoft Education Team said:
"That is why today, we are honored to be the first company to sign the Made by Dyslexia pledge: to give the 700 million people with dyslexia around the world access to technology that empowers them to excel in their academic journey, and in life."
Microsoft pledged to expand access and facilitate ease of implementation of tools, training materials, research and products that support dyslexic students. Aside from Word and OneNote, voice dictation will also spread to other Microsoft Office tools such as PowerPoint, Excel, and Outlook sometime in 2019.
Microsoft will also be adding a real-time translation feature to the web versions of Word, OneNote and Outlook, as well as OneNote for Mac, iPad and Windows 10/11. This translation feature will be able to translate words, sentences, and even full pages of text from one language to another. Word and full page translations will be rolled out this Fall, while sentence translations will follow a few weeks later. The Microsoft Translation tool will be available in Immersive Reader, along with some cool Math features.
Take note that this feature works only for Office 365 subscribers. If you're using an older version of Microsoft Office, you might need to upgrade to be able to use this feature.
To use voice dictation on Word, follow these steps:
Make sure that your microphone is turned on and that it is working fine. If you're using a Mac, go to System Preferences > Dictation & Speech. For Windows users, right-click the volume icon on the Taskbar and click Sounds. In the recording tab, you should see green bars rising as you speak, which means that the microphone is working properly. If you don't see the bars moving, it means that your microphone is defective. To fix common problems on your PC, you can use an app such as Outbyte PC Repair . It scans your computer for issues and deletes junk files to improve your device's performance.
Sign into your Microsoft 365 account.
Go to the Word application.
Click Home and find Dictate or look for the microphone icon.
Wait for the microphone icon to turn red. Red means it's turned on.
Start speaking clearly. As you talk, you should be able to see what you're speaking appear in your document.
Enunciate your words clearly so that the microphone can pick up exactly what you're saying. To insert punctuation, just say the name of the punctuation mark you want to add. For example, say "Comma" if you want to add a comma to the text. You can also use Period, Question mark, Exclamation point, Exclamation mark, New line, New paragraph, Semicolon, Colon, Open quote, Close quote, Open quotes, and Close quotes.
If you want to edit your sentence or delete some words, just move the cursor to the part where you made the mistake and fix it using your keyboard. You don't need to turn off the microphone to do the editing.
When you're done with your document, just click the Dictate button again to stop typing.
The voice dictation works with English for now, but Microsoft is working to make the feature available for other languages such as French, German, Italian and Portuguese. You also need an internet connection for this feature to work.
This move to improve Office web apps to help people with dyslexia will certainly help people with learning disabilities save time and produce better results.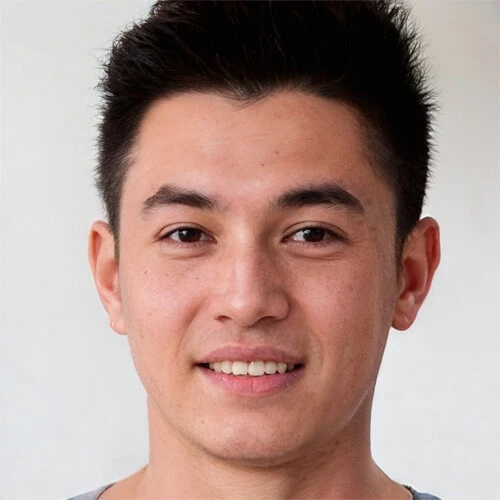 Vic is a search engine optimization expert, helping to optimize websites to make them more user-friendly. He's been in the industry for more than 10 years, and his work speaks a lot about his experience and expertise in the IT and digital marketing fields. 
Vic is the one in charge of keeping our website running smoothly and efficiently, to make sure that our readers have a wonderful experience while visiting the website. He's good at troubleshooting errors and fixing Windows issues that come up either when playing games or working on the computer. 
Vic is a certified gadget freak who feels the need to surround himself with cutting-edge technology. And this passion has helped him a lot in creating content that informs and guides users on using and troubleshooting the latest technology. He is an avid researcher who is always hungry for the latest news and updates on the most cutting-edge technology.