An innovative browser for Macs and MacBooks with many advanced features, Safari is well-optimized to do almost everything you throw at it. With its blazing speed, users can surf the web with great ease. However, there are times when it lets its users down as random problems show, such as the sudden installation of browser hijackers that change your browser homepage to homesweeklies.com and search.playsearchnow.com.
What Is Homesweeklies.com?
Homesweeklies.com is simply a search engine that claims to offer an enhanced browsing experience for users. At first, you probably won't see anything wrong with it. But if you take a closer look at how it is being promoted, you'd think twice about its legitimacy.
This search engine is often bundled with fake or deceptive software installers or downloaders that aim to hijack browsers like Mozilla Firefox, Google Chrome, and Safari, and then alter their settings. Even worse, it gathers valuable browsing-related data.
Once the fraud software installer is installed, homesweeklies.com is automatically assigned as the homepage. Furthermore, other "helper objects" such as third-party browser apps and extensions are installed, forcing users to visit homesweeklies.com.
Although these changes seem trivial and insignificant, they can be very annoying. They also pose a threat to the user itself because it is likely for data that contain sensitive or personal information to be misused by the third-party browser apps in an aim to generate revenue.
Knowing all that, if you ever find yourself being redirected to homesweeklies.com, check Safari right away and remove any suspicious third-party apps.
What Is Search.playsearchnow.com?
Like homesweeklies.com, search.playsearchnow.com is a browser hijacker that changes a browser's settings without the user's consent. It usually comes bundled with fake software installers that are offered through advertisements.
When this browser hijacker is installed, the PlaySearchNow browser extension is loaded and installed, and the web browser's default homepage is changed to search.playsearchnow.com. The New Tab functionality of your browser will also be set to open a new search portal page.
As with other browser hijackers, having search.playsearchnow.com as a default homepage or a search portal page poses a threat. Not only will it cause unwanted redirects, it will also gather a user's personal information, which can be used for identity theft.
How to Avoid Installing Potentially Unwanted Browser Hijackers
There are many ways to avoid installing any potentially unwanted browser hijackers. You can make changes on your browser settings or install a third-party tool that will catch threats automatically.
But the most obvious and effective way to avoid them is to simply download software only from an official and trustworthy website. Never download any software that is being promoted through pushy, intrusive advertising. Better yet, do not click any ads you're seeing on the pages you visit.
Now that you have an idea about the two most popular Safari browser hijackers and how to steer clear of them, allow us to teach you how to get rid of homesweeklies.com and search.playsearchnow.com on Safari.
How to Remove These Browser Hijackers from Safari
Manually removing homesweeklies.com and search.playsearchnow.com from Safari might look like a long and complicated process that requires technical computer skills. But as long as you follow the instructions carefully, then you can get rid of the problem.
Here is how to remove homesweeklies.com and playsearchnow.com from your Safari browser:
Open the Applications folder. You can open it from the Dock or go to Finder > Applications.
Look for the apps that cause online ads to show. NicePlayer and MPlayerX are among them. Drag them to the Trash folder.
If you see other suspicious software or apps, drag them to the Trash folder as well.
Now, remove any file or folder related to homesweeklies.com and search.playsearchnow.com. Go to Finder > Go.
Select Go to Folder.
Input /Library/LaunchAgents in the text field and hit Go.
In the search results, look for any suspicious file/s and move them to Trash.
Next, look for any adware-generated folder or file. Go back to Finder > Go > Go to Folder.
Input /Library/Application Support and hit Go.
Check for any suspicious-looking file or folder, and move it to Trash.
After removing all files and folders that are generated by the adware, it's time to remove the third-party extensions on Safari. Open Safari and navigate to Preferences > Extensions.
Look for any suspicious-looking extension. If you find one, click the Uninstall button beside it.
Take note that in some cases, some third-party apps and programs will reinstall on their own because they are designed that way. Just keep going as the steps above are worth trying.
How to Recover from a Browser Hijacker Attack
After you've cleared all the traces of the browser hijacker from your Mac, revert all the changes done by it. Do this by following the steps below:
Open Safari.
Go to Preferences > General.
Set your homepage to your preferred website by clicking the Set to Current Page button and choosing from the list of available options.
Scroll down and check if the homepage URL is what you prefer. If not, change it.
Next, clear Safari's cache. Go back to Preferences, but this time click on the Advanced tab.
Check the Show Development Menu option.
Now, the Develop menu should be on Safari. Go to Develop > Empty Caches.
This time, clear your website data and browsing history. Go to the Safari menu and choose Delete history and data from websites.
Select All History and continue by pressing the Clear History button.
Wrapping Up
There you go! We hope you learned a lot about two of the most popular Safari browser hijackers, how to remove them, and how to recover from their attack. The next time you encounter them while browsing in Safari, you should already know what actions to take.
Now, while things seem to be okay with your Mac and Safari, we suggest you download and install a reliable Mac cleaning tool. It's a preventive measure for your system, so you can run regular scans and detect any potential threat that may cause serious problems in the future.
Even with cleaning tools like this, always download from the official website of the software or app developer. This is to avoid having another case of homesweeklies.com or the search.playsearchnow.com in your browser.
Did we answer your questions about Safari browser hijackers or do you have any other information to add? Comment them below!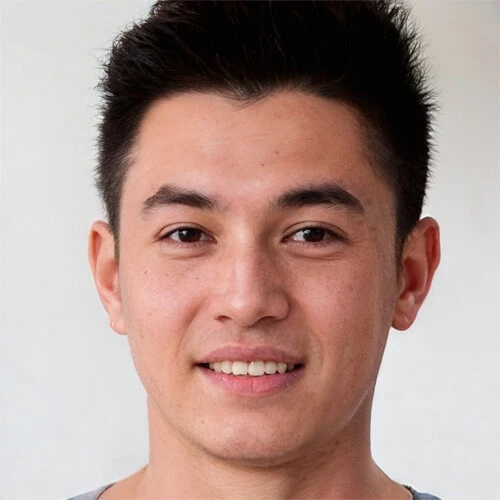 Vic is a search engine optimization expert, helping to optimize websites to make them more user-friendly. He's been in the industry for more than 10 years, and his work speaks a lot about his experience and expertise in the IT and digital marketing fields. 
Vic is the one in charge of keeping our website running smoothly and efficiently, to make sure that our readers have a wonderful experience while visiting the website. He's good at troubleshooting errors and fixing Windows issues that come up either when playing games or working on the computer. 
Vic is a certified gadget freak who feels the need to surround himself with cutting-edge technology. And this passion has helped him a lot in creating content that informs and guides users on using and troubleshooting the latest technology. He is an avid researcher who is always hungry for the latest news and updates on the most cutting-edge technology.