Reading time:
2
Minutes
Not everyone may notice it or know exactly what is happening, but each one of us has possibly experienced browser hijacking. A telltale sign that a website is hijacking and trying to control your browser, particularly Safari, is when the usual behavior and functions are suddenly blocked or disabled. Examples of browser hijacking include being unable to paste a password when trying to log into your online banking account, the contextual menu (the menu when you right-click) may also be replaced by the website's own menu, and websites disallow selecting and copying texts from their web pages.
Those sound familiar but you probably didn't know those were considered hijacking until now. Hijacking is a strong word, but it's technically what these websites are doing. But before you get mad at them, know that there typically are very valid reasons why they impose their own rules on your browser. It could be for security or copyright protection. Regardless of how valid they are, if you want to maintain your browser's original function and behavior, no matter the website, know that there's a workaround. By using a specific browser hijacker removal extension, you can protect your Safari from being hijacked.
StopTheMadness Browser Extension Browser Hijacker Removal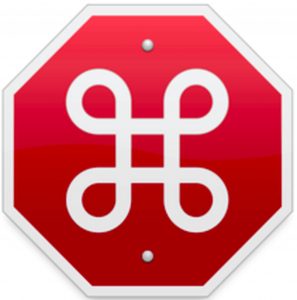 If you ever find your Safari hijacked by a website, don't worry because you can prevent it from happening again, thanks to a browser extension made by Jeffrey Johnson. StopTheMadness comes with several features that prevent websites from disabling typical Safari functions, including:
Text selecting, copying, and pasting
Dragging and dropping items
Mac key shortcuts, especially those that use the ⌘ or Command button
Contextual menus
The features of the extension can be enabled or disabled individually, although most are enabled by default. Command-click shortcuts and auto-fill/complete features are always enabled when you download and install the extension.
Customizing StopTheMadness
Websites controlling the browser can be annoying, there are instances where you can use the alternative functions and menus that the websites have. You can also customize how StopTheMadness functions for different sites. Customizing the extension is pretty straightforward. Just do the following:
Open the app/extension's preferences.
Click the + button.
Type the URL of the site you want to have StopTheMadness customized, without the www, http://, or https://. For instance, youtube.com.
Then, check or uncheck the boxes next to the protection features that you want to enable or disable.
StopTheMadness is a paid ($4.99) app, a small cost for the convenience it provides. And here's another tip, download and install Mac repair app to ensure every app and function on your Mac runs smoothly all the time.
Give us some love and rate our post!