Reading time:
4
Minutes
Many computer displays allow you to change the resolution to suit your visual needs. Users with vision problems may prefer larger text, while others may prefer more white space. You can easily adjust the resolution to make the display comfortable for you.
By default, Mac's display is usually set to use the Default for display screen resolution option. Mac users who connect their computer to an external display or TV may find it helpful to be able to see, access, and use all possible display resolutions for a particular screen. This can be particularly useful if a display Mis either showing at an incorrect screen resolution, or if you'd like to use a specific resolution that is not shown in the available 'Scaled' resolutions list of Mac OS X.
But sometimes screen resolutions get suddenly changed out of the blue. Some users have noticed that their Mac has higher than usual screen resolution. When they open their Desktop, the display looks off because the icons were either too small or too far away. There are times when the display is oversized and out of proportion, making the display unpleasant to the eye.
Aside from being an eyesore, the user's productivity is also affected because the screen does not function properly when the Mac screen resolution is higher than usual. Some of the icons or items that should be displayed on the screen are either cut off or too small to read. The affected users have tried changing the screen resolution, but it doesn't work. Changing the resolution changes nothing and the screen remains the same, which can be very annoying.
In some instances, the user finds that the screen is suddenly bigger than the monitor and only a part of the Desktop can be seen. The user has to move around the mouse to see the rest of the screen. Changing the Hz and the colour also do not help.
There are many reasons behind this problem, which we will tackle one by one below. We'll also discuss in this article how you can get your display back to normal.
Why Mac Has Higher Than Usual Screen Resolution
If you've recently installed a software on your Mac, your screen resolution might have been affected by the new installation. This is particularly true for apps that affect the appearance of your Mac, such as boot theme customizers. If the problem happened right after the installation, then the culprit is clear as day and this will help you resolve the problem easily.
Sometimes the problem is caused by accidentally enabling Zoom. When you unknowingly press Control while scrolling, this will enable the Zoom function of your Mac and the screen will appear larger than usual.
You also should check for any malware that might have infected your computer and performed the changes to your display. Junk files and corrupted files can also affect your computer's performance and cause your display to be messy.
How to Fix Screen Resolution Higher Than Usual on Mac
When your screen looks weird and the Mac screen resolution is higher than usual, it can be hard to perform any kind of work. A simple browsing activity can result in strained and tired eyes if the display is too big or too small. Reading would become a huge challenge, much less doing actual work.
So if your Mac has higher than usual screen resolution, here are some of the things that you can do to get your old screen back to normal.
Fix #1: Change Your Screen Resolution.
By default, macOS automatically selects a default resolution that is best for your display. However, you can manually change the resolution by following the steps below:
Head to Apple menu > System Preferences.
Click on Displays.
Choose Scaled, then pick any of the scaled resolutions, depending on the model of your Mac.
If you're using an external monitor to extend your desktop, you can select a preferred resolution for each screen. To find additional resolutions for your external display, press and hold the Option button while clicking on the Scaled button.
Fix #2: Make Sure Zoom is Disabled.
Pressing Control while scrolling automatically activates the Zoom function on your Mac — and you might not even be aware of it. The only sign this problem is caused by Zoom is when you restart your Mac and the screen goes back to normal for a few seconds before reverting to the screen with a higher resolution.
To fix this, you simply need to disable the Zoom function on your Mac by following the steps below:
Click the Apple menu, then open System Preferences.
Click on Accessibility > Zoom.
Make sure that Zoom is turned off.
The combination Option + Command + 8 also enables Zoom and you can use the same keyboard shortcut to toggle it off.
Fix #3: Uninstall Recently Installed Apps.
If you have recently installed a new program or software on your computer when the problem happened, then you've clearly got your culprit. What you can do is to uninstall the app temporarily by going to the Finder > Applications folder, and then dragging the app's icon to the Trash. Empty the Trash to completely remove it from your Mac. You should also clean up any leftover files of the app by using Mac repair app.
If the problem was resolved by uninstalling that application, then you can only find an alternative that won't cause the same problem. But if uninstalling didn't help, then your problem is probably caused by another factor.
Final Thoughts
Your Mac should automatically choose the best resolution for you, so if your display has suddenly gone crazy, then there is something wrong with your Mac. If your Mac screen resolution is higher than usual, you can simply follow the steps above to change it back to normal. And if doing all the fixes above doesn't work, you might need to reinstall macOS just to resolve this problem.
Give us some love and rate our post!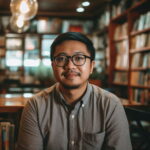 Vic is a tech enthusiast who loves to be up-to-date with the latest and greatest technology in the world. He creates content that educates and helps users with their tech-related questions. Vic manages our website to ensure that our readers have a seamless experience while browsing. He excels in troubleshooting errors and resolving Windows issues for gaming and work purposes.