Reading time:
5
Minutes
Netflix will be in for a tough competition as Disney announces the upcoming Disney+ streaming service, which will be launched later this year. Netflix is one of the most popular video streaming services today and it's where we get our daily fix of television shows and movies, including Disney films.
Hercules, Coco, Tarzan, Beauty and the Beast, Frozen, Moana, The Avengers, The Princess Diaries, Wreck-it Ralph, Guardians of the Galaxy, Cars, Thor, and Mulan are just some of the popular Disney movies on Netflix. But this will all change when Disney+ enters the scene.
All licensed Disney movies and Disney-owned TV shows will be pulled out from Netflix and will now be hosted on the Disney+ streaming service. All existing and future content under the Disney umbrella will be exclusive to Disney+. Think of it as an online Disneyland.
Disney+ is going to be another important addition to the online streaming industry. However, with giant players such as Netflix, Hulu, and Amazon, it is interesting to find out how the new streaming service is going to make a difference and whether subscribers will be willing to jump ship and convert to the new platform right away.
This article will give you an overview of what Disney+ is all about, how much the subscription fee is, and what you can expect from this new streaming service.
What Is Disney+?
Disney+ is going to be the next one-stop shop for all Disney, Marvel, Pixar, and Star Wars content. This platform will host a wide array of existing Disney-owned movies and TV shows, along with a list of new titles.
The plan was rolled out after Disney acquired controlling stake in BAMTech, an internet video streaming company that's behind Major League Baseball's streaming service, HBO Now, and ESPN+. Disney bought majority ownership of the company in 2017, with plans to use it to power its new Disney+ streaming service.
Disney already has a huge stock of existing content enough to keep subscribers glued to their screen for a long time. Subscribers can easily get their daily dose of Pixar, Star Wars, Marvel, and Disney brands. There are also plans to throw Fox's brand of movies and TV shows into the mix, though the deal is yet to be finalized.
According to market reports, Disney earns around $300 million by having its content hosted on Netflix and other streaming services. This is because Disney has a huge and diverse fanbase, from cartoon viewers to fairytale fans to Star Wars addicts. By pulling out its content and hosting its own streaming service, Disney+ has the ability to pull enough paying subscribers to potentially yield more income than what it is getting now. The platform will also serve as a repository of all Disney-related video content.
When Will Disney+ Be Launched?
According to reports, Disney executives are brainstorming with its creative team to finalize how the streaming program will work and what content will be featured. Reports indicate that Disney is planning to launch the Disney+ streaming service in fall 2019. Disney, however, is yet to reveal the exact date of the launch.
Disney CEO Bob Iger announced that the service will be called Disney+ to match the company's existing ESPN+ service.
How Much Will It Cost to Subscribe to Disney+?
No official information has been released yet, but Disney is planning to position the service as a cheap alternative to Netflix. According to Bob Iger, the price will be definitely lower than what Netflix is charging its subscribers. This is because the service will be starting with less content compared to existing streaming services. Iger, however, indicated that the price will be adjusted once they have expanded their library of movies and TV shows.
The standard Netflix plan, which offers HD streaming on up to 2 devices, currently costs $12.99 per month while the premium plan costs $15.99 per month. The basic plan that doesn't offer HD costs $8.99 per month.
What to Expect From Disney+
Upon launch, Disney+ will offer at least five content channels, including Disney, Marvel, Pixar, Star Wars, and National Geographic.
Although the main offerings of the service will come from Disney itself, CEO Bob Iger revealed that they will be buying content from other companies to provide various options for its subscribers. This would make Disney+ on par with services like Netflix and Hulu, which don't rely solely on their original shows and movies.
According to reports, the Disney+ streaming service will start with around 500 movies from the original Disney library and about 7,000 Disney TV episodes. This collection consists of all studio, live action, and animation output.
Aside from old content, Disney+ will also bring to the screen new shows and movies that Disney fans can look forward to. One of the most exciting announcements that will be included in Disney+ is Jon Favreau's The Mandalorian. This Star Wars live action TV series features the timeline between The Return of the Jedi and The Force Awakens. The series will be about a lone gunfighter, portrayed by Pedro Pascal, who lives in the outer reaches of the galaxy.
Disney is also cooking another much-awaited TV show revolving around Marvel Cinematic Universe characters, Loki and The Scarlet Witch. Tom Hiddleston and Elizabeth Olsen will be playing those same characters.
Other TV shows we can expect from Disney+ includes a new season of Star Wars: The Clone Wars animated series, Muppets show, Monsters Inc. series, and High School Musical continuation.
Aside from TV shows, new movies are also being prepared for the launch of Disney+, such as 3 Men and a Baby, Lady and the Tramp, and Sword and the Stone.
Where Will Disney+ Be Available?
There is no announcement yet on where the service will be available, but rumors say that it will be launched on major platforms such as iOS, Android, Windows, and macOS. An app will surely be released, just like the Netflix app, to make it easier for subscribers to access content, particularly on mobile devices.
It is not sure whether Disney+ will be allowing subscribers to download videos for offline consumption just like what Netflix does, but it helps to get your device ready for hours of binge-watching. As early as now, you can delete junk files on your Android devices using Android cleaning tool to free up some storage for your movies.
Final Thoughts
The Disney+ streaming service won't be as comprehensive as Netflix or Hulu upon launch, but it is interesting to see what new content Disney has to offer to attract paying subscribers. Disney, Star Wars, and Marvel fans are easy to entice, but it will be challenging to convince regular subscribers to switch to Disney+. However, with its legacy built for 95 years, Disney has always lived up to everyone's expectations—and this time is no exception.
Give us some love and rate our post!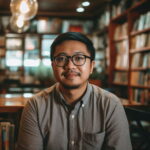 Vic is a tech enthusiast who loves to be up-to-date with the latest and greatest technology in the world. He creates content that educates and helps users with their tech-related questions. Vic manages our website to ensure that our readers have a seamless experience while browsing. He excels in troubleshooting errors and resolving Windows issues for gaming and work purposes.