Reading time:
3
Minutes
The technology helps us to stay up-to-date with the latest knowledge through various apps and software solutions and one of these is definitely an ebook reader app. There are tons of free books that you can download on your Android or iOS device, but what software is the best for reading? This time, we dig deep into the x easy-to-use e-book readers. We will help you to find the best apps that will make your reading experience a lot better. Whether you have PDF or Mobi files, you will find useful software to read the material.
Amazon Kindle
No doubt, one of the best free book apps is Amazon Kindle that allows you to read texts on your iOs or Android app! Not only it's free, but it also helps you to highlight certain words, underline or increase the font of certain words. You can even bookmark your page! Though initially aimed for Amazon-downloaded books, you can import any other book via Libby library that you get with this app and import any book that you want!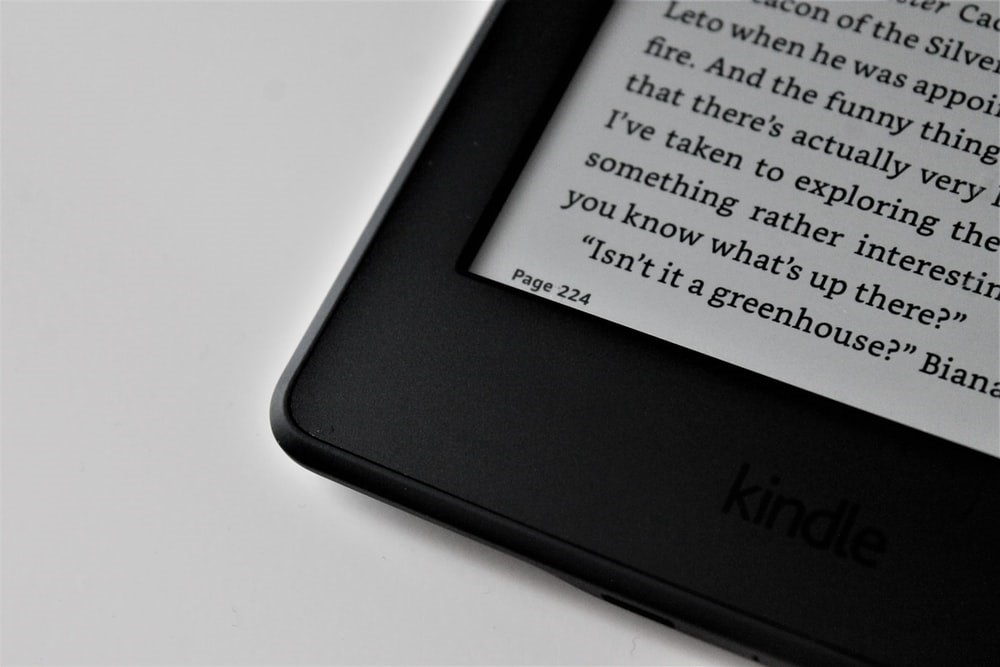 Google Play Books
If you are an Android or iOS user, you can download Google Play Books and enjoy this free ebook reader to the fullest! It supports Google Chrome extension so you can easily grab a book through the web browser and read it inside, change the text, color and size of fonts or even listen to the audio of the book! Yes, you can do it! Instead of reading, do activate the function to listen to your favorite book and rest your eyes! Turn on the dark mode to achieve easier reading if you want to and try many other features as well!
Apple Books
For all those who download books from Apple's bookstore, this is the best choice as it is a free app that allows you to download the books directly, adjust the font and brightness and enjoy audio literature instead of reading. Annotate text, make notes, bookmark pages and a lot more! Also, if you want to find a specific page or text, you can use the "search' function to find it as well, which makes the entire experience more user-friendly and easier to use.
Kobo Books
If you like to write an essay on literature and read it later, you can use Kobo Books to import all your PDF or EPUB files and access them anytime you want! Moreover, it's easy to download the summary of any book or essay on literature from EduZaurus and read with this app! Change the theme, layout, and style of the text with a couple of taps or even browse the chapter headings to see easily what you want to read.
Barnes & Noble Nook
If you are looking for the literature essay samples, magazines or other related content, Barnes & Noble Book is the best Windows/iOS and Android app that you can find at the moment! Besides the huge level of customization in terms of text styling, you can easily jump to the specific pages by using a cool handy slider.
Libby
For all those who want to borrow books from the local library, Libby is a great and free app that allows you this! Just get yourself a Libby card, sign in to your account and borrow books from the virtual shelves!
FBReader
If you are looking for something broader and something that allows you to read HTML, RTF, ePub or Mobi files, then get FBReader! It allows the integration of many apps and plugins, while the premium version at $5,99 gives text-to-speech function!
KyBook
Connect Feedbooks and Project Gutenberg with your KyBook account and access an array of different formats, features and customization options! Write down notes and see chapters using a free version! The premium subscription gives auto-scroll and other features!
FullReader
Need to synchronize Microsoft One Drive, DropBox or Google Drive? Full Reader gives you the advanced features and a lot of customization with huge file support!
Pocket Book Reader
PDF, RTF, text, HTML and even MP3 are supported in Pocket Book Reader app! Adjust your reading mode, style and features to achieve the best personal reading experience when reading the literature essay examples!
Give us some love and rate our post!