A malfunctioning hard drive is a common problem these days. When your drive is corrupted, you can't save new files, access old files or even carry out basic tasks.
Data corruption happens for many reasons, with system malfunctions, computer viruses and outdated hardware being some of the leading causes.
Keep reading to learn all about data corruption and data recovery, including how to repair a corrupted hard drive and retrieve your essential information.
What is Data Corruption?
Data corruption when data is logically or physically damaged due to errors in storage, reading, writing, or processing. In some situations, data corruption is not a result of error but an information security incident. For example, a virus could purposefully corrupt your files permanently or until a ransom is paid.
What Triggers Data Corruption?
The most common factors that cause file corruption and data loss are power outages, mechanical problems, viruses, and improper application termination.
Computer systems consist of many sensitive components. When these are not shut down properly, active files can become corrupted because they were not saved.
Power outages
During a power outage, the system can no longer refresh the memory pathways, causing problems. Active files will not save properly, which may make them impossible to open. Likewise, a power surge could affect your hardware and physically make it impossible to store or access your data.
To avoid unexpected power outages, you should consider getting a UPS for your computer. A UPS device will regulate the power supply during fluctuations and make sure your system is protected.
Mechanical issues
Every hard disk is susceptible to wear and tear. Drives can only run for a few years before they start to slow down or malfunction. Eventually, blocks of the drive will fail to work. Data transferred to a damaged block of the hard disk will quickly become corrupt and worthless.
The most common errors that indicate hard disk issues include Error 571 and controller errors in the NT Server Event Log.
Also, the environment can affect your hardware. Ensure your system has excellent ventilation and is kept in a low moisture room to prevent physical damage.
Viruses
A hidden virus can attack your computer system and removes large amounts of data. The most dangerous viruses are those that target business information, including technical innovations, client databases and industrial data.
You need to protect your files at all times and use the latest antivirus tool to avoid attacks. The best antivirus tools for Windows are Avast, Kaspersky, Norton, and Bitdefender. Moreover, it is essential to make regular back-ups to your system to prevent data loss.
Improper application termination
Turning off your PC or laptop with the software still running may lead to file corruption. Your computer may be transferring or communicating files to another system, and if you suddenly turn it off, the communication will break.
When you turn the system back on, the files will be impossible to read. In some cases, the system is entirely unusable.
How to Fix a Corrupted Hard Drive?
For Windows
For those who use Windows-based devices, (Windows 7,8,10), the first step is checking the power supply and connection. If you are using an external drive, check the data transfer wire. Try to unplug it and plug it again. In most cases, the computer system cannot read the device and will show errors.
If that does not work, follow these steps:
Right-click the hard drive and go to "Properties."
Click Tools > Tab Error Checking > Check > Check Local Disk > Start.
Your device will close all running programs.
After this, restart your computer and check your disk to see if it is okay.
You can also fix a corrupted hard drive with CMD command. CHKDSK command checks the file system for physical and logical errors. If used without parameters, it displays the volume of errors but does not fix them. If used with parameters, it shows the volume status and outlines the errors.
CHKDSK parameters:
The /f parameter instructs CHKDSK to fix the errors it detects.
The /r parameter requires to locate the bad sectors and recover information.
The /x parameter forces the hard drive to unmount to continue the process.
How to use CHKDSK:
Go to the Windows Start Menu
Enter "CMD" in the Search Windows box.
Right-click the command prompt and select "Run as Administrator".
Type "chkdsk E: /f /r /x" to repair corrupted files.
For macOS
Mac users can do similar actions quite easily.
Go to the Apple Menu Button > Restart
You need to hold down Command + R until you see the Apple logo
Once the logo appears, click Disk Utility > Continue. You will see a new window.
Click View > Show All Devices > Click on your drive > First Aid Button.
The system will scan your disk, refresh files and attempt to fix any corruption it detects.
Check the Health of Your Devices and Storage Disks Regularly
Even if you are not using your computer every day, it is essential to check the health of your hard drive often. Early detection is the best way to protect your system against data loss caused by corrupted files.
Besides doing a regular check-up, it is also essential to back-up your system for file corruption. Today, there are various back-up solutions available – the key is to find one that meets your needs and budget. Many programs are automated, so you can set them and rest peacefully at night.
How to Recover Lost Data
In some cases, data is deleted forever, and there is no way of getting your files back. In others, data recovery experts like Recovered in Australia can use highly specialized software tools to retrieve the data. Through using professional data recovery services, data can be recovered from failed hard drives and other storage in 95% of cases. Advanced technology is used to provide the highest success rates. Whether you need data recovery due to natural cause, a corrupted file, or malfunctioning device, such services can help you access your valuable information.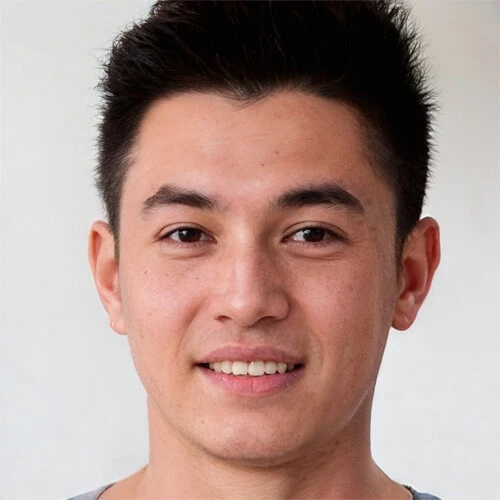 Vic is a certified gadget freak who feels the need to surround himself with cutting-edge technology. And this passion has helped him a lot in creating content that informs and guides users on using and troubleshooting the latest technology. He is an avid researcher who is always hungry for the latest news and updates on the most cutting-edge technology.
Vic is the one in charge of keeping our website running smoothly and efficiently, to make sure that our readers have a wonderful experience while visiting the website. He's good at troubleshooting errors and fixing Windows issues that come up either when playing games or working on the computer.