If you usually get the "FFMPEG.dll is missing" error on your Windows 10/11 computer and don't know how to remove it, then this article is for you. The "FFMPEG.dll is missing" error mostly occurs when crucial system files are corrupted and the FFMPEG.dll file can't be found. This error is likely to appear when using applications such as Discord, WhatsApp for Windows, Skype, Teams, G Hub, Format Factory, and Deezer for Windows. However, you might experience it as well even when using other apps on your PC.
In this post, we show you what to do about the FFMPEG.dll is missing error in Windows 10/11.
What Is FFMPEG.dll?
It is an error that appears when the FFMPEG.dll file is removed, corrupted, or incorrectly installed. When you come across this error, it will be difficult to launch your games and other applications. This error might show on your PC screen along with any of these messages:
"ffmpeg.dll was not found"
"ffmpeg.dll error loading"
"The procedure entry point ffmpeg.dll error"
"Cannot find ffmpeg.dll"
"ffmpeg.dll is missing"
"ffmpeg.dll could not be located"
"Cannot register ffmpeg.dll"
"ffmpeg.dll Access Violation"
"ffmpeg.dll crash"
Ways to Fix the FFMPEG.dll Is Missing error
We understand how irritating the "FFMPEG.dll is missing" issue can be. So, we have prepared a few effective workarounds that'll help to easily resolve the error on your Windows 10/11 computer. Here you go:
1. Run a System File Checker Scan
System File Checker (SFC) is a unique Windows 10/11 tool that scans your device for any corrupted system files and automatically repairs them. To use SFC to solve the "FFMPEG.dll is missing" error, follow the steps below:
Press the Windows + S shortcut to open the Windows search box.
Type "cmd" and then select "Run as administrator" on the right-side menu.
When the CMD window opens, type "sfc /scannow" and then press Enter.
The scan might take a while to complete, so be patient.
Reboot your computer, then check if the error persists.
2. Scan for Malware
Malware is usually responsible for corrupting system files and causing many errors on Windows 10/11 PCs. So, if your computer is infected with malware, then you might face the "FFMPEG.dll is missing" error. Use this guide to scan for malware on your device:
Press the Windows + I shortcut to open the Settings app.
Go to "Update & Security."
Select "Windows Security" on the left-side menu.
Click the "Open Windows Security" button on your right.
Choose "Virus & threat protection."
Open the "Scan options" link and select the scan you want to perform.
Click "Scan now" and wait for Windows to scan your device for malware.
Delete the discovered malicious entities from your PC.
Restart your computer and check if the problem was resolved.
If malware is the possible cause of your issue, you need a more aggressive tool than Windows Security to help prevent reoccurrence. One excellent tool that you can use is [sc name="outbyte-antivirus"]. This antivirus thoroughly scans your device for keyloggers, spyware, tracking cookies, phishing, and other malicious files, then lets you choose whether to remove or keep them. Outbyte Antivirus also offers extra benefits such as password safety and internet privacy, making it an all-round security tool.
3. Download the FFMPEG.dll File
Since the error indicates that the "FFMPEG.dll file is missing," replacing it might help resolve the problem. You should be extra careful when downloading this DLL file to avoid getting a fake one. After downloading the correct FFMPEG.dll file, save it in the "C:\Windows\System32" folder, and then restart your machine.
4. Reinstall the App
If manually downloading the FFMPEG.dll file does not work, you might have to reinstall the application that's showing the "FFMPEG.dll is missing" error. Here is how to do so in Windows 10/11:
Use the Windows + R shortcut to open the Run dialog box.
Type "appwiz.cpl" and then click "OK" to open the "Programs and Features" tab.
Scroll through the app list and select the one showing the error. Right-click on
Select "Uninstall."
Choose "Yes" when the UAC (User Account Control) window appears.
Now, download the latest version of the app and check if your problem persists.
5. Perform a System Restore
System Restore lets you reverse your computer's current state to a previous healthier state. For instance, if the error started occurring this week, you can return the PC's condition to how it was about a month ago. This eliminates your issue. Follow these steps to perform a System Restore:
Click the search bar and type "restore."
Select "Create a restore point."
When the System Properties window opens, click the "System Restore" button.
Select "Next."
Choose the System Restore point that you want to apply, and then click "Scan for affected programs." Here, you'll see the installed apps that will be affected by the System Restore.
Click "Close."
Select "Next" and then click "Finish."
Choose "Yes" when a confirmation window appears.
Conclusion
The FFMPEG.dll is missing error on Windows 10/11 is among the many errors you might experience today. Luckily, this article discusses the best ways to remove this error from your computer. We hope your problem is now successfully solved so you can enjoy using your favorite apps and play games on your Windows 10/11 PC without getting the "FFMPEG.dll is missing error."
Give us some love and rate our post!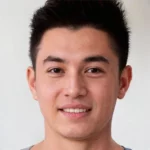 Vic is a tech enthusiast who loves to be up-to-date with the latest and greatest technology in the world. He creates content that educates and helps users with their tech-related questions. Vic manages our website to ensure that our readers have a seamless experience while browsing. He excels in troubleshooting errors and resolving Windows issues for gaming and work purposes.