Reading time:
5
Minutes
Roblox is popular among teens, with 75% of American 9-12-year-olds playing regularly. During the pandemic, screen time increased, with over 3 billion hours spent on Roblox in July, as it became a primary form of entertainment.
Along with the increase in hours of playing, the number of errors encountered has also increased. One of the less popular Roblox errors encountered by players is the Roblox error code 524. We've already tackled other Roblox errors before, including error codes 267, 277, and 272.
In this guide, we'll tell you more about the error code 524 and what you can do to fix it.
What Is Roblox Error Code 524?
Roblox error code 524 is an authorization error that prevents players from joining a VIP server in Roblox, regardless of whether you're using your regular or a guest account. This happens when you try to join the game without an invitation from a player in the VIP server or when you don't have the right account permissions.
When you try to join the game, you get the following error message:
Join Error
Not authorized to join this game
(Error Code: 524)
You have the option to Retry, but it will most definitely result in the same error message. This error can be confusing, particularly for players who are not familiar with this error. Before we proceed to the solutions, let's first take a look at why this error code occurs.
What Causes Roblox Error Code 524?
There are several scenarios that could trigger the Roblox error code 524, and we'll discuss them here one by one.
No invitation – The main reason why this error appears is that you have not been invited to join the VIP server. Some servers, particularly VIP servers, require an invitation from active players before you are able to join. The best solution for those is to ask your friend who is already playing the games hosted in the VIP server to invite you.
Roblox server problem – With so many players accessing the Roblox servers, it is understandable that Roblox experience some downtime from time to time. When there is a widespread server issue, then it follows that you won't be able to join any game or server on Roblox. What you can do is confirm the service outage and wait for the developers to figure out the issue.
Network connectivity issue – Roblox requires a stable internet connection for smooth gameplay. If you're connected to a Level 3 ISP, the unstable ping will trigger a wide range of issues with Roblox. When you have an internet connection problem, it is not only Roblox that will be affected, but other online games as well.
Disabled VIP server invitations – If you have been invited to the server by a friend and you get this error, it is possible that your Privacy Setting is preventing your connection with VIP servers. You just need to tweak the settings to allow everyone to invite you to VIP servers, and this error will be fixed.
Corrupted files– If you've recently installed a system or Roblox update when you got this error, there's a huge chance that you might be dealing with broken registry keys due to a bad update. Reinstalling Roblox should easily fix the problem.
Banned Roblox Account – If you did something that is against the Roblox community standards, you might be experiencing a room ban or a permanent ban, depending on the gravity of the offense.
What To Do About Roblox Error Code 524
When you get this error, don't be disheartened or frustrated. There are several solutions you can try to fix the issue. Just follow the instructions according to the sequence listed below and you'll surely be able to connect in no time.
But before we proceed, you should do some basic checks first to make sure you got everything covered:
Sign out of Roblox, close the browser, then relaunch the game.
Restart your computer or device before trying to connect again.
Switch to a different network connection. Use a cable if possible. If not, look for an area with a better Wi-Fi signal.
Check the Roblox servers if it is down. All you can do is wait for Roblox developers to resolve the problem before you are able to connect again.
Scan for corrupted files and delete them using a PC cleaner or Mac cleaner.
Fix #1: Allow Invitations to VIP Servers.
If you tried to join the game without an invitation from its players, then this is probably the reason why you're getting this error. You can ask a friend to invite you to the VIP server, but you need to enable invitations first in Roblox privacy settings. To fix this, follow the steps below:
On your browser, go to the Roblox website and sign in.
Navigate to the Roblox Settings and click on the Privacy tab.
Scroll down to the Other Settings tab.
In the Who can invite me to a VIP server? dropdown, choose Everyone.
Once you have enabled this setting, ask your friend to invite you and see if you are now able to join the VIP server.
Fix #2: Reinstall Roblox.
If you're still getting the error 524, your next step should be to reinstall the Roblox app. This method should fix a lot of errors associated with the Roblox game, and it works most of the time. This step also resolves any issue with corrupt or missing files required to run the game.
Uninstall the Roblox game according to the platform you are using. For Windows users, go to the Control Panel to uninstall the app. For Mac users, navigate to the Applications folder and drag the Roblox icon to the Trash. Reboot your computer and reinstall Roblox from the developer's website. Make sure that the version you downloaded is the latest so you don't have to update it after.
Fix #3: Use the UWP Version for Windows 10/11.
If your PC is running Windows 10/11, you can get rid of this error by launching the UWP (Universal Windows Platform) version of the Roblox app. To do this:
Go to Microsoft Store on your Windows 10/11 computer.
Search for Roblox, then click the Get button. This should begin your download.
After downloading the game, you will be redirected to the Microsoft Store window.
Click the Play button to launch the UWP version of the game and sign in with your account.
You should now be able to access the game without the 524 error code.
Summary
Roblox error code 524 is an annoying issue that prevents players from enjoying the games that they want to play. However, you have to understand that these VIP servers have their own rules, and you need to abide by these rules if you want to join. If you continuously get the error 524 when trying to join the game, you can start a new server of your own instead.
Give us some love and rate our post!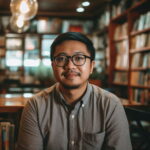 Vic is a tech enthusiast who loves to be up-to-date with the latest and greatest technology in the world. He creates content that educates and helps users with their tech-related questions. Vic manages our website to ensure that our readers have a seamless experience while browsing. He excels in troubleshooting errors and resolving Windows issues for gaming and work purposes.