Microsoft Teams is indeed a versatile app that offers a variety of tools suited for businesses. It's even noted as one of the best free video calling apps of the year.
To use it, you only need a stable internet connection, and that's pretty much it. You can already begin chatting with your colleagues. Should you want to conduct virtual meetings or start video calls, you may also use a web camera and a high-quality microphone. However, as with other collaboration apps out there, it's no stranger to issues. As you engage in conversations and calls, you may encounter technical issues.
Well, if you ever come across any problems with Microsoft Teams, for instance, the app fails to detect your microphone, then you have come to the right place. This article will help you resolve your problem with your microphone not working on Microsoft Teams.
Why is Your Microsoft Teams Microphone Not Working?
Although it rarely happens, there are times when Microsoft Teams fails to detect your external microphone. Perhaps, the app itself cannot use your microphone, hence you cannot use it for making video or voice calls. Whatever's causing the problem, the good news is that you can easily fix it by making a few changes in the settings of the app or Windows 10/11.
What to Do If Microphone in Microsoft Teams Is Not Working?
Below are some solutions you can try to resolve microphone-related issues on Microsoft Teams.
Solution #1: Configure the microphone settings of Microsoft Teams
If your microphone is not working on Microsoft Teams, it is possible that the problem is related to the settings. This means you may have to alter the app's current configuration to fix the issue.
To configure your microphone on Microsoft Teams, follow these steps:
Launch Microsoft Teams.
Go to Profile and click Settings.
Navigate to Devices.
Scroll down to the Audio Devices section and find the Microphone drop-down menu. Select your microphone.
Click the Make a test call button to verify that your microphone is functioning properly.
Solution #2: Enable apps access to media
If the problem is associated with an add-on that cannot access the microphone, then it's probably because it hasn't been granted enough permissions. Like Windows 10/11 itself, Microsoft Teams prevents add-ons from gaining access to important information and other media devices.
To enable apps access to media, here's what you should do:
Open Microsoft Teams.
Go to Profile and select Settings.
Navigate to Permissions.
Toggle the switch next to Media (Camera, microphone, speakers).
Check if the microphone now works on Microsoft Teams.
Solution #3: Disconnect any external media devices
Sometimes, if another app uses the microphone, you can't use it with Microsoft Teams. In that case, close other apps that may be using the input device (for instance, Google Meet). You may also restart your PC and check if it resolves the issue.
If your computer cannot detect the microphone, try to disconnect and reconnect it to verify that the problem is not with the physical connection. You can also use a different cable or connect the microphone to another USB port.
Solution #4: Adjust the privacy settings of Microsoft Teams
Most of the time, when an app cannot access your microphone, it is likely that Windows 10/11 is blocking it. To allow Microsoft Teams to use the microphone, follow these steps:
Go to Settings.
Select Privacy and click Microphone.
Navigate to the Allow access to the microphone on this device section and click Change.
Turn on the following toggle switches:

Microphone access for this device
Allow apps to access your microphone
Allow desktop apps to access the microphone

Restart your computer.
Solution #5: Run the recording audio troubleshooter
Windows 10/11 has a built-in recording audio troubleshooter which you can use to fix problems associated with the microphone. Here's how to use it:
Go to Settings and select Update and Security.
Click Troubleshoot.
Choose Additional Troubleshooters.
Navigate to the Find and fix other problems section and click Recording Audio.
Hit the Run the Troubleshooter button.
Select the device or microphone with an integrated input audio adapter.
Hit Next.
Follow the on-screen prompts.
Click the Close button.
Solution #6: Update the app
An outdated Microsoft Teams app may also keep you from using your microphone. So, install any pending updates. Here's how:
Launch Microsoft Teams.
Go to Profile and click Check for Updates.
Wait as Microsoft Teams checks for any available updates. If updates are found, install them.
Once Microsoft Teams has been updated, close the app.
Open it again to check if the problem persists.
Solution #7: Reinstall the Microsoft Teams app
If updating the app does not resolve the problem, try to reinstall it. To uninstall Microsoft Teams, follow these steps:
Go to Settings.
Navigate to Apps > Apps & Features.
Select Microsoft Teams.
Click Uninstall.
After uninstalling the app, you may reinstall it again. Here's how:
Open your favorite browser and visit the official Microsoft Teams page.
Click the Download Teams button.
Once the download has been completed, double-click on the installer file.
Wait for Microsoft Teams to be installed.
Restart your PC.
Solution #8: Install the latest microphone device driver
If your microphone still isn't working, then the problem could be with the device driver. In that case, resolve the problem by installing the latest version of the driver.
To do so, follow these steps:
Go to Settings.
Navigate to Update and Security.
Select Windows Update.
Click the Check for Updates button.
Select View Optional Updates.
Scroll down to the Drivers section.
Find the driver for your device.
Click Download and Install.
Alternatively, you may use a third-party device driver updater to install a compatible driver version for your Windows 10/11 device. It's a safer and more convenient option for computer users who are not that confident with their technical skills.
Solution #9: Use the web version of Microsoft Teams
If all else fails, try using the web version of Microsoft Teams. Here's how:
Open your favorite web browser and visit the official Microsoft Teams website.
Sign in using your account information.
If applicable, choose the Use the web app instead option.
Select Chat.
Click the Audio Call button.
If prompted, hit the Allow button.
Now, you should be able to use your microphone on Microsoft Teams without any problems.
Summary
It is true that Microsoft Teams may fail to recognize your microphone at times because of varying reasons. But the good news is that you can always fix it in no time. Just use the solutions we've listed above and the problem will be gone for good.
Do you have any suggestions or comments about this article? Leave them below and we'll definitely check them out.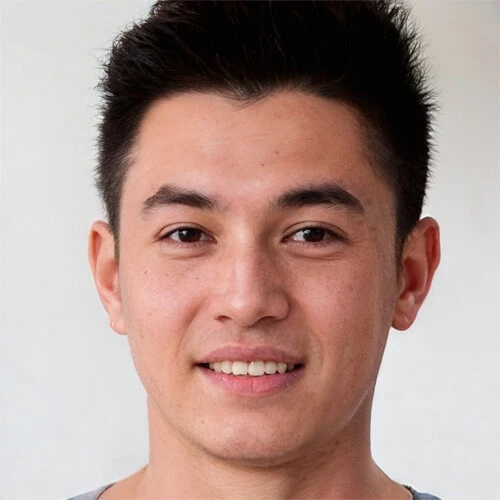 Vic is a certified gadget freak who feels the need to surround himself with cutting-edge technology. And this passion has helped him a lot in creating content that informs and guides users on using and troubleshooting the latest technology. He is an avid researcher who is always hungry for the latest news and updates on the most cutting-edge technology.
Vic is the one in charge of keeping our website running smoothly and efficiently, to make sure that our readers have a wonderful experience while visiting the website. He's good at troubleshooting errors and fixing Windows issues that come up either when playing games or working on the computer.