Windows allows you to create several user accounts according to your needs, which can be useful if you are sharing your PC with many people. With that said, having multiple user accounts on your computer can also be distractive. By default, Windows 10/11 lists every user account on the login screen. So, you might find it annoying if you have to click on your username icon each time you start up your PC.
Apart from this, many user accounts on the login screen can be a security risk, as it provides crucial information to potential attackers. If the Remote Desktop feature is enabled, a malicious person can remotely identify a logged-in user from what is listed on the sign-in screen.
For most users, the easiest way to remedy this situation is to delete unnecessary accounts. But what can you do if a deleted user still appears on the Windows 10/11 login screen? Some users have reported that their Windows 10/11 login screen shows deleted users. This problem is our topic of discussion in today's article. We will try to walk you through the steps to get rid of the deleted user accounts that keep reappearing on the sign-in screen.
What to Do When an Old User Profile Still Appears on the Login Screen?
Whether you are using a Microsoft account or a local account, there are several ways to remove a user account on the login screen. Let's get started.
Method 1: Delete the User Account from the Control Panel
Here is how it goes:
Press the Windows + R keyboard combo to open the Run dialog box.
Next, type control and press Enter to launch the Control Panel.
Once it opens, navigate to System and Security > System > Advanced System Settings.
Under the User Profiles section, hit on the Settings button.
Now, choose the user account you want to delete and tap on the Delete button.
Method 2: Remove the User Account Using Netplwiz
Follow the steps below to remove a user profile using the netplwiz utility:
Launch the Run dialog box by pressing the Windows + R keyboard combination.
Now, type netplwiz into it and hit Enter.
If prompted by UAC, click Yes.
Under the Users tab, check the 'Users must enter a user name and password to use this computer' box. Otherwise, it will be impossible to access the user list.
Next, highlight the user account you want to delete and tap on the Remove button. Also, click Yes to confirm your selection.
After that, navigate to the Advanced tab and activate the Require users to click CLT-ALT-DEL option, under the Secure sign-in section.
Click Apply > OK to activate the changes.
Method 3: Remove or Deactivate Your Antivirus Program
It is often the case that a deleted user still appears on the Windows 10/11 login screen for users who have installed the ESET Smart Security. If you have this program on your computer, then you need to delete your ESET phantom account first via the ESET settings. Here is how to do it:
Open your preferred browser, and then log into ESET Anti-Theft.
Now, choose the 'I recover my device' option.
Next, select the relevant device from the list of devices protected by ESET Anti-Theft.
Click View details and select Settings.
After that, select the phantom account and hit on the Delete button.
Besides this, you can also turn off the ESET Anti-Theft setting. To do that, open ESET Smart Security, then select Setup and Security Tools.
From here, turn off the Anti-Theft option.
Method 4: Use Command Prompt to Delete the User Account
If the above tricks did not work, try deleting the account via an elevated Command Prompt. Follow these steps to delete the account:
Type cmd into the search box and press Enter.
Now, right-click on the Command Prompt option, and then choose Run as administrator.
Once the elevated CP window opens, execute this command: net user username /delete. Make sure to replace username with the actual username for that account.
Method 5: Delete the User Account Via the Registry
Another way to fix the issue of Windows 10/11 login screen showing a deleted user is to erase the registry keys for that user account. Here is how:
Press the Windows + R shortcut to open the Run dialog box.
Enter regedit into the box and click OK.
Now, navigate to this registry path: HKEY_LOCAL_MACHINE\SOFTWARE > Microsoft > Windows NT > CurrentVersion > ProfileList.
Select the S-1 sub-key for the problematic user account. This sub-key includes a ProfileImagePath string that identifies the user account.
Finally, right-click on the sub-key, and then select Delete.
Friendly Warning: The Registry Editor is a powerful utility, such that, any misuse can render your system inoperable. But as long as you follow the right instructions, performing the above trick is a pretty simple hack, and you shouldn't expect any problems. However, if you haven't worked with the Registry Editor before, then it is safer to use a PC repair tool to automate everything for you. Sometimes, a deleted profile can be seen on the Windows 10/11 login screen because of corrupted registry files. We recommend that you use the Outbyte PC Repair tool for this task.
Method 6: Disable or Hide the User Profile
If you still have problems deleting the user account, why not disable it instead? This option will remove the user account from the sign-in screen. Follow these steps to disable your user profiles:
Restart your PC.
When the Windows 10/11 login screen appears, click Cancel.
Next, tap on Start > Settings, then open the Control Panel.
Now, double-click on Passwords.
Navigate to the User Profiles tab, and then select All users of this PC use the same preferences and desktop.
To activate the changes, click OK.
There you go. You have just removed a deleted user that keeps reappearing on the Windows 10/11 login screen. With this issue sorted, it may also be beneficial to learn how to fix errors that may occur when signing into your Windows 10/11 account.
Hopefully, the above solutions worked for you. Please note that you can't delete your old user account if you have signed into Windows 10/11 with that account. If you still have any question or issue, leave a comment below.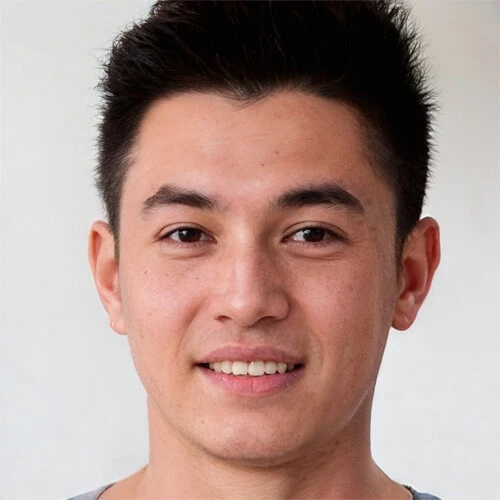 Vic is a search engine optimization expert, helping to optimize websites to make them more user-friendly. He's been in the industry for more than 10 years, and his work speaks a lot about his experience and expertise in the IT and digital marketing fields. 
Vic is the one in charge of keeping our website running smoothly and efficiently, to make sure that our readers have a wonderful experience while visiting the website. He's good at troubleshooting errors and fixing Windows issues that come up either when playing games or working on the computer. 
Vic is a certified gadget freak who feels the need to surround himself with cutting-edge technology. And this passion has helped him a lot in creating content that informs and guides users on using and troubleshooting the latest technology. He is an avid researcher who is always hungry for the latest news and updates on the most cutting-edge technology.