Windows 11 is a soon to be released operating system that fixes many of the issues that users have been experiencing with Windows 10/11. It also includes a number of new features, such as an improved interface and better integration with virtual assistant Cortana.
In this blog post, we'll explore what's new in Windows 11 and how it will impact you when it's released later this year.
Windows 11 Is Microsoft's Latest Operating System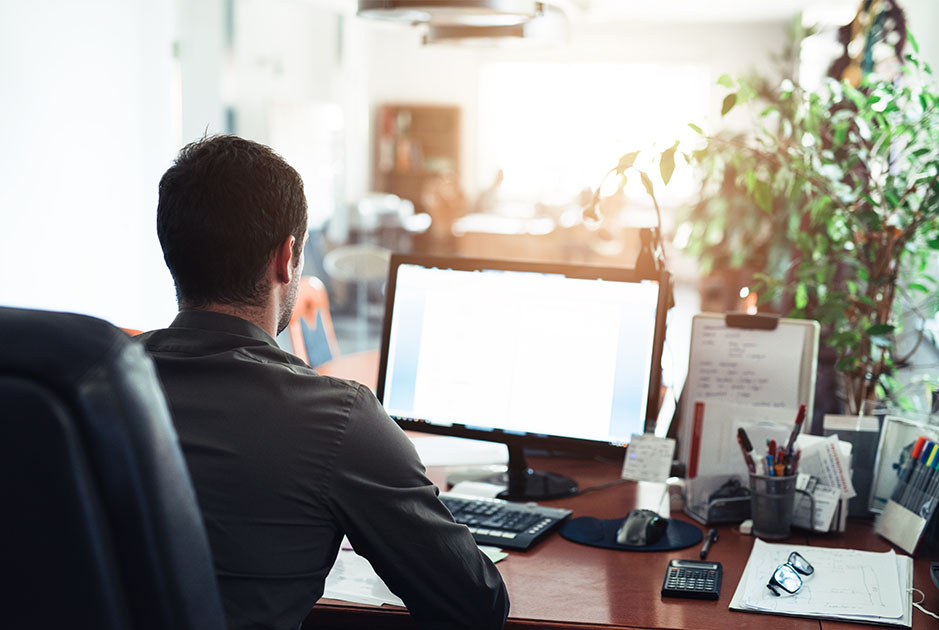 Recently, snapshots of the upcoming Windows 11 operating system have leaked in the online realm. These screenshots were said to be first published on a Chinese website. Looking at the photos, it seems that the new Windows 11 OS has a user interface that is very similar to Windows 10/11.
There may not be a lot of noticeable changes. But Microsoft has obviously centered all the app icons, cleaned up the notifications tray, and added a new Start button.
If you open the Start menu, it looks like a simplified version of the current Windows 10/11 environment. Although the Live Tiles are no longer present, it has pinned apps, recent files, and allows you to easily shut down Windows 11.
And in case you don't want the app icons centered, you can freely move them to the left-hand portion of the screen. Also, this new Windows version has a dark mode.
In Windows 11, the windows of the context menu, the File Explorer, and the apps already have rounded corners. Even the Start menu has rounded corners. But since the photos of Windows 11 are just leaked, not everything is final yet.
Windows 11 Features
From a new Start menu to an exciting dark mode, here are some exciting Windows 11 features you should watch out for:
The Start Menu, Taskbar, and the Floating Search Bar
The first thing you will be noticing on Windows 11 is the Start menu. Instead of the traditional position being far off left since Windows 95, Microsoft is putting this menu at the center. But you can still move it to the left if you wish. And the best thing about it is that it floats!
Another major change to this menu has something to do with the design. It no longer has the Live Tiles that were known on Windows 10/11. It will show you pinned apps instead. This allows you to access the apps you want with minimal distractions.
The Taskbar is also centered. Because of that, the apps will show in the middle of your screen, too. It will be paired with a whole new search icon, which shows up in a floating bar.
Animations
Have you ever tried the Aero animation on Windows 7 and Windows Vista? It showed users a fancy glass-like visual behind the tiled apps and programs.
This animation was also present in Windows 10/11. However, Microsoft decided to tone it down a bit so it will look a bit subtle.
With Windows 11, this animation will be back, and it will be better than ever.
Other than that, there will be a plethora of animations available on Windows 11. When you move windows around for multitasking purposes, you will experience a glass-like blurred effect. And if you tap on the top of a window using your finger, you will see a window outline giving you a better idea of where it will go.
That's not all. Opening and closing apps also come with new animations. Try them yourself!
Multitasking
Windows is widely used for multitasking purposes. And Microsoft is very much aware of that. They even introduced the Groups feature on Windows 11.
If you hover over the maximize button, you will have six options to pair up your active windows. You can click the button to create a group, and Windows 11 will automatically remember the combination. Interesting, huh?
Better Touch Controls
One of the disadvantages of Windows 10/11 was that it had problems responding to touch. Unlike the iPad OS and Chrome, Windows 10/11 seemed to have lagged because of its clunky interface. Good thing Microsoft has introduced the much-needed changes to Windows 11.
With this new operating system, touching a window with your finger is easier. You can even see a bigger representation of what's happening and where it is moving. This is a great feature to take advantage of if you have a tablet.
Windows 11 also have this new keyboard that supports inserting GIF images and has a neat look. It also has excellent sound feedback for when you are touching keys.
If you are fond of using Surface Pen, then fret not because Microsoft has not forgotten about you. Windows 11 has a new menu within the Windows Ink Workspace where you can do app customizations. You can also add your apps to this workspace so you don't have to visit the Start Menu again and again.
New Sounds
When Windows 10/11 was introduced in 2015, there were no drastic changes in the sounds. Windows users were stuck with the same, old boring audio feedback for common tasks like error messages, inserting USB drives, and others.
With Windows 11, we hear new changes. The sounds will be heard on the most common tasks and they will be refreshing to hear!
Dark Mode
In Windows 10/11, the Dark Mode suffered. Not many users appreciated it.
However, this may change with the introduction of Windows 11. Microsoft has tweaked the Dark Mode. Though there will still be aspects that may not be compatible with this mode, the way it looks is really refreshing to the eyes.
Round Corners
In the previous Windows versions, you can notice a lot of flat edges. But this will be a thing of the past once Windows 11 will be officially released.
Windows 11 has gotten rid of the pointed corners and changed them to rounded ones. And so far, everything looks amazing. The corners now appear like Apple's Big Sur. They're gentler on the eyes, especially when paired with the right wallpapers.
Better Action Center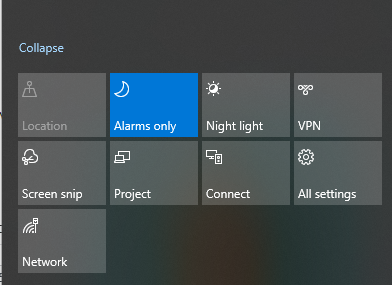 Microsoft has introduced consistency to the overall under the interface of Windows 11. The Microsoft Action Center will soon have rounded corners and bigger slider buttons. This allows users to press buttons easily.
Because of the way the buttons are shaped in the Action Center, they can fit naturally with your fingertips. This Windows 11 feature is a great refresh that makes you want to keep touching your screen.
New Sets of Icons
Windows 10/11 has struggled with its icons, and if you can notice, most of them were just carried over from the previous Windows versions.
Now, Microsoft has pushed new icons across its product range. There will be new icons for downloads, photos, and documents. And as you navigate throughout the operating system, you will see more of these icons.
Manage Virtual Desktops with Ease
Fond of using virtual desktops? Then you will see an interesting change in Windows 11. Now, virtual desktop management has been moved to a dedicated area at the bottom of the screen.
Also, you can change the wallpapers of each virtual desktop and slide them from left to right using your finger or with the click of your mouse. It's indeed a cohesive and natural way to deal with things.
Windows Widgets
Finally, we have the widgets. If you have noticed the new icons in the Windows 11 taskbar, you can see that they're labeled Widgets. According to rumors, Microsoft will bring back the Windows Widgets. This portion will grant users access to weather, news, and other exciting web content.
First introduced in Windows Vista, these Widgets can now be summoned with the click of a button. They will allow you to access information at a glance quite easily. You need not get your phone to check the weather anymore. Everything is accessible at your fingertips.
What to Expect from Windows 11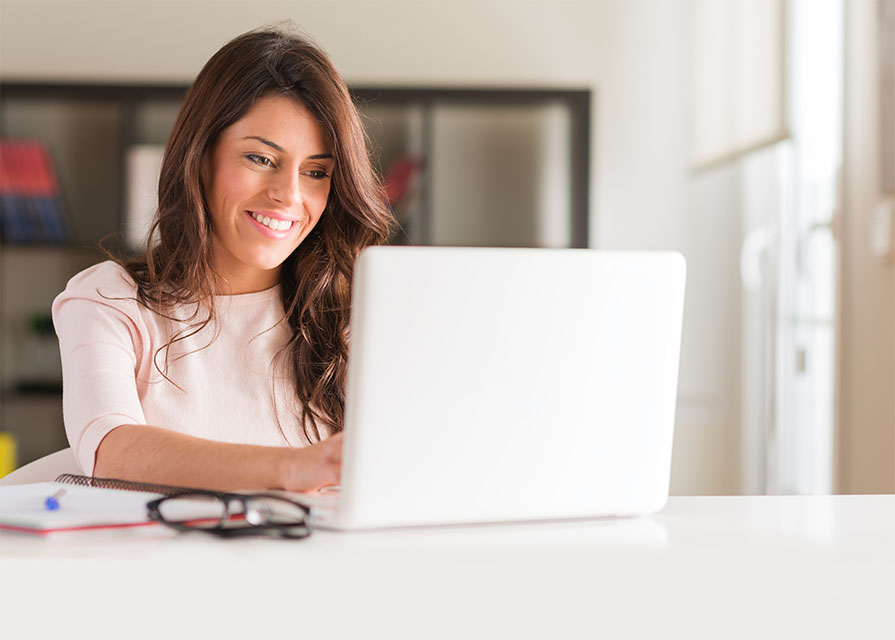 Aside from what we have mentioned above, there should be a lot more changes coming in the Windows 11 environment. And there should be a beta version that should arrive any time soon for users to test.
Snap Controls
Windows 11 may also include new snap controls that can be accessed using the maximize button of apps. These controls are more like the modern equivalents of the cascade windows function, which allows you to easily snap windows side by side or arrange them by sections on your screen.
Windows Store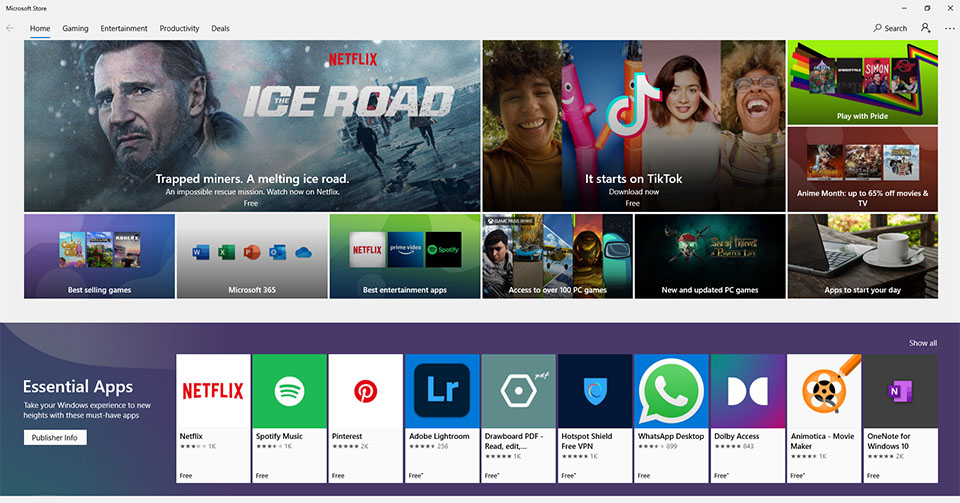 As for Windows Store, there may not be major updates yet. Because everything is just sourced from a leaked version, we can't tell what are the plans of Microsoft yet.
But then again, Microsoft is reportedly designing a new app store for Windows, and according to hearsays, it will be a big change. The tech giant's CEO stated that they will "unlock greater economic opportunity for developers and creators," and these opportunities will come in the form of an improved store.
Microsoft may be revamping the Windows App Store to allow developers to submit new Windows applications. They may also consider integrating third-party commerce platforms into apps to allow developers to save the cut that Microsoft often takes from in-app purchases.
New Setup Experience
Microsoft may also be introducing a new setup experience in Windows 11. While it will look similar to Windows 10/11x, it will offer an out-of-box experience with startup sounds that can be triggered at every boot.
Xbox Experience
The Xbox experience may also soon be improved in Windows 11. The app will be integrated into Windows 11 granting quick and easy access to Xbox Game Pass games, the Xbox Store, and other social media aspects of the Xbox network.
Windows 11 Release Date
Microsoft has since been dropping hints that it is ready to roll out Windows 11 any time soon. The company will even hold a special event to reveal its newest operating system on June 24. The event will begin at 11 AM ET, and the event invitation includes a window with a shadow outlining the number 11.
The executives of the software company have also been talking about the "next generation of Windows." And with the recently leaked photos, this may suggest that Windows 11 may be officially released around this month.
Will Windows 11 Be Available as a Free Upgrade?
While waiting whether or not Windows 11 will be released, many users have the same question: will Windows 11 be available as a free upgrade?
In case you didn't know, Windows 10/11 was the first consumer version of Windows that was offered as a free upgrade. This meant users of the Windows 7 and Windows 8 operating systems were able to upgrade without having to pay a single dime. However, it is worth noting that Microsoft initially put a year's time as a limitation on the offer. They wanted users of the previous operating system to upgrade within the deadline.
Now, the question is whether the software company will do the same for Windows 11.
As for macOS, annual upgrades are offered for free. So, it is possible that Microsoft may soon forget about charging a one-time upgrade fee to their existing user base. They could probably consider offering the upgrade to Windows 10/11 users only.
How about Windows 7 and Windows 8 users? Well, there is a good reason why they may not be offered a free upgrade — their devices may simply be incompatible with it.
It was in 2015 when Windows 10/11 was rolled out. This means Windows 8 PCs were six years older at that time, and Windows 7 systems were likely to be even older.
Microsoft may not have said a word about the minimum specifications for Windows 11, but it's clear that it won't be running smoothly on old hardware components.
How to Download Windows 11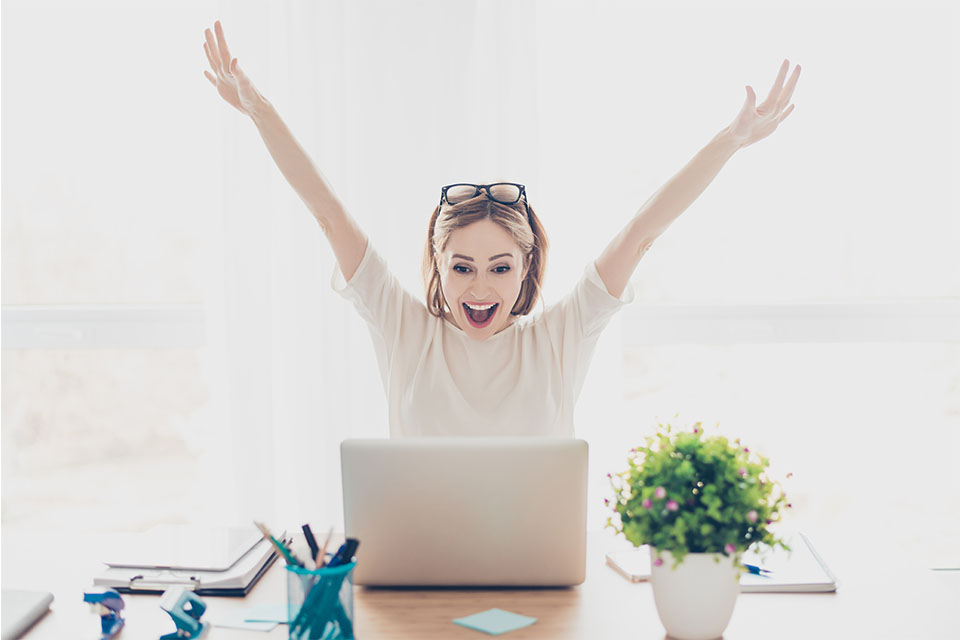 Microsoft has not yet made any official announcement about Windows 11. This means there will be no official download channels ahead of the June 24 event.
The software company highly discourages downloading any Windows 11 build ahead of the release as it could be illegal or malicious. Downloading stolen assets from Microsoft may cause users to get involved in legal ramifications.
We know you're excited already. However, you need not wait long. It's just a matter of days before the event.
It is expected that Microsoft will first roll out a pre-release version, which is meant for public testing. The official version of the operating system will probably go live on June 24 or the day after.
Windows 11 is expected to be available to the public this October as a free upgrade to all Windows 10/11 devices. If you wish to stick to Windows 10/11, you still can.
In Conclusion
With Windows 11, Microsoft is making an effort to make the OS more accessible. The new features are designed in such a way as allow for customization so people can find their own comfortable setup–even if it's not one of Microsoft's defaults.
From what we can tell so far, this new interface looks great on both desktop computers as well as mobile devices like tablets and smartphones. So now, it seems the question isn't "should I upgrade?" but rather "when should I upgrade?"
We'll continue watching how different people react to Windows 11 in order to provide you with an update soon! We're interested in hearing what you think about this major update! Is there anything we haven't addressed yet that would help you out?
Give us some love and rate our post!