Reading time:
7
Minutes
In the age of high-resolution photos and constant video recording for social media purposes, the storage capacity of our computers and smartphones is quickly exhausted. Hard drives become full rapidly, requiring us to delete files and utilize cleaning tools to reclaim valuable storage space.
Though you can choose to use an external drive to offload and back up some of your files from your PC and your phone, you won't be able to access the files when you go out. Once the hard drive is disconnected and you leave it at home or in your office, you will not be able to access those files from another location. You can allow other users to share and access the files saved on your hard drive, but doing this is not only challenging, but unsafe as well.
Your best option is to get a good network-attached storage (NAS) device. As the name implies, a NAS is a high-capacity storage device that is connected to your home or office network. You and other users that you provide access with can retrieve the files saved in the NAS from other devices, such as mobile devices and PCs, even without plugging into the drive. Let's take a closer look at this alternative storage device.
What Is NAS (Network Attached Storage)?
If you have a computer, then you probably know what a hard drive is because you see it inside your CPU and you use it to store all your files, documents, applications, and even the operating system that runs your computer.
A NAS drive is like putting two of those hard drives together, put them in a separate enclosure, then connect them directly to the internet. NAS drives typically use an Ethernet cable plugged into the router to connect to the home network. It is equipped with its own power source and is equipped with basic onboard components and software to manage the transfer of files to and from the device.
The biggest advantage of NAS drives is that you can access your files from anywhere on your local home network. This means you can retrieve and upload files using your phone, iPad, and computer. It is always available as long as you have a Wi-Fi connection. Most NAS drives even allow you to access your documents or files over the internet, so you can access your data from your office or even when you're on vacation.
Another advantage of getting a NAS drive is its backup potential. Most of these NAS drives come with multiple bays for multiple drives, so you can configure two separate disks filled with the exact same data. Technically, this is known as a Redundant Array of Inexpensive Disks or RAID 1 configuration. If you have this setup, you don't have to worry about your drive failing because your files can still be accessed on the second one. Alternatively, you could set up two disks as one large drive or RAID 0. This may sound too technical for you, but you don't have to worry because the onboard software manages everything.
There are several manufacturers of NAS drives in the market today, with most of them being the original manufacturers of your traditional hard drives. But there are also new players worth checking out.
Here's a list of some of the popular NAS drives today:
ASUSTOR AS1002T 2-Bay Personal Cloud.
WD 4TB My Cloud Personal Network Attached Storage.
QNAP TS-251 2-Bay Personal Cloud.
Apple Time Capsule 2TB
Synology 4 bay NAS DiskStation DS918+
WD 8TB My Cloud EX4100 Expert Series 4-Bay Network Attached Storage
Drobo 5N2: Network Attached Storage
NETGEAR ReadyNAS RN424E2 4-Bay Network Attached Storage
Aside from these NAS drives, the other NAS drive brands you should consider include Buffalo, D-Link, Digitus, Fujitsu, LaCie, Linksys, Overland Storage, Promise, Seagate, Shuttle, StarTech.com, TerraMaster, Thecus, TRENDnet, Western Digital, and ZyXEL.
How Does a NAS Work?
A NAS drive might sound like alien tech, but your operating platform can understand what it is and how it works –and that's what matters. After you've completed the installation process by installing the software that comes with your NAS, you'll find it listed as a networked drive when you check File Explorer or Finder. The next step is to simply transfer your files and edit them in real time, just like your traditional drive.
You should be able to quickly access your files remotely via the internet by using a web browser on the device connected to the same network. A URL will be assigned to your NAS when you installed it, and all you have to do is click the link. The process is the same for accessing the NAS drive using mobile devices. Some manufacturers, however, such as Synology, have dedicated apps built for Android and iOS platforms to access their drives.
Everything may sound complicated, but once you've set everything up using the provided software, using it is pretty straightforward. Modern day NAS drives are designed to be as user-friendly as possible, so most of the complex processes are happening behind the scenes. You just enjoy the benefits of using a NAS without having to worry about the little details.
One snag you might notice, though, is the speed. Sending files to and from the NAS drive via Wi-Fi connection takes a few moments longer than interacting with a drive that's physically attached to your computer. Because of this, you should think twice about editing large files, like photos and videos, directly on your NAS, because the slow speed may cause your files not to open or save correctly. Instead, think of NAS drives as long-term storage for the documents, videos, photos, and other files you won't need to edit, but might want to retrieve quickly.
You also have the option to purchase NAS drives with installed hard disks, or fit your own SSD or HDD. However, we highly recommend buying those specifically designed for NAS enclosures.
Why You Should Use a NAS
A NAS is ideal if you have multiple devices, either managed by one or several individuals, who need to easily retrieve the same set of files. These files might include photos, videos, financial documents, excel sheets, or music files. All the files that you need will be stored in one place and anytime you need to work on files or collaborate with other team members, a NAS drive does the job perfectly.
The most common use for NAS drives is for video and audio streaming at home or within the office. Plex is a great media player that serves this purpose, and it really works well with a NAS drive. Any media file — videos, photos, and music– saved to your NAS drive can be broadcasted to any device using the same network.
This is where your NAS drive specifications really matter. Since the audio or video you're watching might need to be encoded differently according to the device you're using, you need to invest in a NAS with more RAM and a faster processor. This way, the encoding will be done more quickly and smoothly.
If you often need to access your personal or work files from a remote site, using a NAS is the practical option. A NAS drive is always on and consumes a lower percentage of your electricity bill while providing you remote access to your files 24/7.
If you think about it, cloud services, such as Dropbox and Google Drive, also serve the same purpose as a NAS drive. The main difference, though, lies in the storage space. Cloud services usually have only a few gigabytes of storage while NAS drives offer much larger capacities. Plus, you don't need to pay for monthly subscription fees.
Tips in Choosing a NAS
Before you purchase a NAS drive, you then need to figure out what files you are going to store in them in order to decide what kind of NAS you need.
For example, if you own a business where you need to share access to Microsoft Office files, such as spreadsheets and Word documents, with your coworkers, you need to consider the data security since a lot of people will be accessing the NAS drive. The NAS drive will also be serving files to a large number of users so you need to be careful in choosing a NAS storage.
Home users, on the other hand, need not worry about the large numbers of users since there are only a few of you in the family. What you have to consider is the simultaneous usage of devices that access the NAS drive. Saving your laptop file to the NAS is a simple process. But if you need to broadcast HD videos over your Wi-Fi network to two computers, multiple smartphones, and your smart TV — all at the same time, you'll need a NAS with higher specs for RAM, processor, and network capabilities. You'll also need a NAS with bigger storage if you want to save big media libraries, like your collection of your favorite Kdramas or TV shows.
Like any computer accessory, the features offered by the manufacturers of NAS units vary greatly to meet different demands. So you'll need to understand the features and look at the specifications before you decide on what to buy.
Give us some love and rate our post!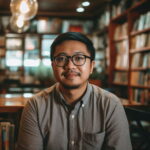 Vic is a tech enthusiast who loves to be up-to-date with the latest and greatest technology in the world. He creates content that educates and helps users with their tech-related questions. Vic manages our website to ensure that our readers have a seamless experience while browsing. He excels in troubleshooting errors and resolving Windows issues for gaming and work purposes.