Google Drive is a subsidiary product that is part of the Google ecosystem. The program is available for free to anyone who wants cloud-based storage or to access online files. With the GDrive service, your documents are synced across all devices, including laptops, tablets, as well as smartphones. Synced documents can be accessed using any of the devices connected to the account. Moreover, you can access the files remotely using a foreign device, as long as you have the login credentials.
Since the program is part of Google ecosystem, it integrates smoothly with its sister services and systems such as Gmail, Chrome, Google Analytics, and Google+. Google Drive faces major competition from the likes of OneDrive, iCloud, Dropbox, as well as Box.
How Does Google Drive Work?
Most people have a Gmail account or have used a Google service once or twice in their life. Due to a wide spectrum of products offered by Google, most of their services require users to open an account to use them. Once you have an account, it's a one key open all. You can now login using the same credentials to most Google services. If you were wondering how to use Google Drive, it's quite simpler than you thought.
To get started with GDrive, you need to access drive.google.com using your default browser. Create a new account if you don't have one, or sign in if you already have an existing account. Once set, the "My Drive" automatically shows on the dashboard. This is the location that stores and syncs all of your files and folders. You can drag and drop files to GDrive from your system, create folders under "My Drive," or upload them.
The user can also install GDrive to their devices. A folder dedicated to GDrive together with other folders appears on each of the devices installed with GDrive. Now, when the user adds files to the GDrive folder using one of the devices, it will update and add the files across all devices. This feature makes it possible for the user to access files using any of the devices without having to transfer them. It is also possible to continue the work you were doing on another device.
The user becomes the default owner of the file created. The owner has the power to adjust restrictions settings, such as who can view, edit, comment, or copy content. Ownership of documents can be transferred using Gmail accounts.
Google Drive Platforms
The majority of GDrive users access the platform through the web app. However, you don't need Wi-Fi to access or edit files. The program also comes with a Chrome extension that lets you quickly save documents to your GDrive accounts. Documents and images can be saved directly, but users need screenshots for webpages they want to save.
GDrive used to have desktop apps for both Windows and Mac. However, support for these apps ended in 2018. Smartphone devices such as Android and iOS can install the GDrive app to store, edit, and view files stored in the cloud.
Google Drive Key Features
Google Drive is quite a handy program that connects well with various external applications. With the integrated apps, users can sign essential documents, create flowcharts, as well as store music files. To integrate to a third-party app, you need to access My Drive > More > connect more apps.
The user interface is very friendly. There is a search feature, which makes it easy to fast find files. Using the search feature, results can be arranged by file name, item type, date, location, and ownership to mention a few. In an update implemented in 2016, it became possible for users to search the platform using real language phrases such as "find a sales sheet report from 2019."
Google Drive Cost and Storage Capacity
The free version of Google Drive comes with a storage capacity of 15GB. Space is shared between email, documents, as well as images. If that is not sufficient for you, you can pay for extra space which comes with additional features. To get 100GB, users must subscribe to a monthly fee of $1.99. 1TB can be obtained for $9.99, 2TB at a monthly cost of $19.99, with 10TB demanding a monthly fee of $99.99. Users can also get 20TB and 30TB of storage for $199.99 and $299.99 respectively. Plans between 100GB and 1TB come with a discount when billed annually. Payments are auto-deducted on a monthly bases with the user given a 7-day grace period to sort out their finances. If the grace period exceeds and no payment has been made, the user account is automatically downgraded to the free version.
GDrive Enterprise Accounts
GDrive for Work was released in 2014 as a dedicated version for Enterprises. It is part of the GSuite and provides unlimited storage. The version also comes with more controls to enhance focused IT administrators, APIs to integrate with organisational apps, as well as more technical support. The version complies with ISO/IEC 27018:2014 security standard.
Pros and Cons of Google Drive
Pros
Share and discuss files
Backup your WhatsApp Messenger data
Collaborative work
Up to 15GB of free storage
Offline access
Smooth integration with other Google apps
Cons
Download and upload speeds are poor
Vulnerable to data breaches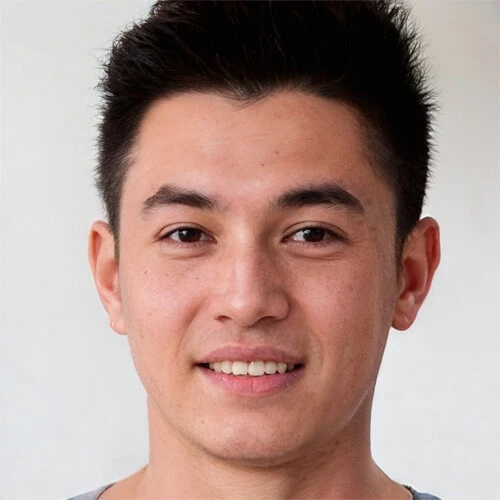 Vic is a certified gadget freak who feels the need to surround himself with cutting-edge technology. And this passion has helped him a lot in creating content that informs and guides users on using and troubleshooting the latest technology. He is an avid researcher who is always hungry for the latest news and updates on the most cutting-edge technology.
Vic is the one in charge of keeping our website running smoothly and efficiently, to make sure that our readers have a wonderful experience while visiting the website. He's good at troubleshooting errors and fixing Windows issues that come up either when playing games or working on the computer.