You have probably heard of the term Torrent being referred to a particular file or site online. In some instances, it is explained as a means of obtaining copyrighted content online. Whether or not you have used a torrent or came across the term while browsing online, the reality is that most people do not know what a torrent actually is. Let's take an in-depth look at what torrents are all about.
Torrent: An Overview
In the tech world, torrent is a file that carries various pieces of information in the form of metadata. The file is usually appended with an extension .torrent. A torrent does not have the data intended to be distributed. It only has the information needed by BitTorrent software like uTorrent to fetch data intended to be distributed.
Considering the convenience that comes with using the BitTorrent network and availability of so much content, many users end up obtaining copyrighted content. This act is frowned upon in many regions. In fact, it is even recognized as a criminal offence in some areas.
How Does Torrent Work?
Torrenting requires the use of the BitTorrent network. Substituting the use of central servers, torrenting allows users to download content from another user's device that is connected to the network. This means files are uploaded to the host's computer so that other users can download them.
Torrenting is a peer-to-peer (P2P) file-sharing service. To connect to the BitTorrent network, one needs a torrent management software. This software can be freely downloaded into devices.
Anyone who uploads or downloads a file is called a peer. Together, the uploaders and downloaders are called a swarm. The entire torrenting concept allows a peer to execute multiple file downloads from other users at a go.
This torrent functionality is commonly associated with pirating due to its nature of easy file-sharing that promotes the distribution of copyrighted content, such as movies, books, music, as well as software products. Nevertheless, torrenting still has legitimate benefits that include reducing the load on servers through the use of its file-sharing techniques.
Torrents can be found anywhere on the internet for free. Many platforms offer torrenting services, and regardless of the one you select, you get the same content since you will be using the same network. There are sites such as Kickass, Limetorrents, and The Pirate Bay Torrents which receive a lot of users daily.
As of this writing, these sites have been attacked by the hands of justice as they promoted the distribution of copyrighted content with some of them being completely shut down. This widespread shut down has led to the introduction of mirror sites across the internet. Although torrenting is technically legal, the file-sharing of pirated content has given the act an illegal side.
Therefore, if you want to stay on the right side of the law, you must know the content to obtain that won't infringe any copyrights.
Are Torrent Files Safe?
The safety of a torrent file depends on your knowledge about the torrenting world. In most cases, torrents files are bundled with dubious content that can easily swamp your computer with viruses. So, apart from obtaining content illegally, you might end up having a damaged PC if you don't follow proper guidelines when torrenting.
Torrenting is not in black and white. It is hard to tell which content is safe to download by just looking at it. Some of the content falls in a grey area, which means it's possible to find yourself on the wrong side of the law unknowingly.
Your ISP can send you a warning letter if they catch you torrenting illegally. Moreover, the constant use of illegal torrents may lead to throttling or even legal action. Those who are conscious about their privacy and want to hide their torrenting activities use Virtual Private Network services (VPNs). Some of these services specifically focus on delivering content suitable for torrenting. To identify such VPN services, you will need to check the answers to the questions below:
Does the service provider keep activity logs?
Does the VPN region allow the law to demand records of customers from the VPN service?
Is the VPN fast enough to support your torrent file downloads?
Are Torrents Dangerous?
As already indicated, torrenting is quite dangerous if you don't know the ins and outs. You must have basic torrenting knowledge before diving into it. The dangers of torrenting are associated with illegal content, as well as malicious files.
You may have already come across the term freeware, and one thing you should know about it is that it is never free. There is always something that you will sacrifice in exchange for freeware, you just need to determine if the sacrifice is worth it. Most of the free content from torrents sites come laced with malware, meaning you risk infecting your computer with a deadly virus each time you download an unsafe torrent file.
There have been records of torrent users that become ransomware and phishing victims. Others have been spied upon and their personal data have been stolen through a dubious program that was obtained via a torrent file. To be on the safe side, here is what you should practice when torrenting:
Get a VPN that answers yes to all questions mentioned above.
Enable a VPN feature called a Kill Switch (most torrent-oriented VPN services offer it.)
Find a VPN server that is in a P2P-cordial region.
Use the official uTorrent software to get your content.
Above all, when torrenting, you must have a trusted security software utility running in the background. This will help you identify torrent files with malicious content. Stay away from torrents that request you to turn off your security software. You may also fortify your stealth when torrenting by using a Tor browser which acts as a VPN. However, if you do so, Tor will slow down your internet speed. But that might be worth it, considering the amount of danger you would have averted.
Alternatively, you can stay away from torrenting and consider streaming services. These types of services don't require you to download any file which means your system is safe from any potential harm.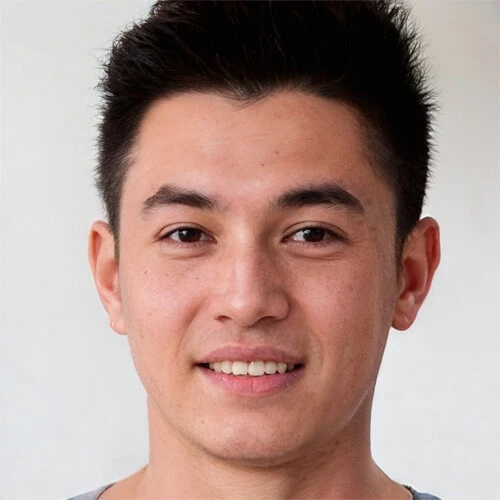 Vic is a search engine optimization expert, helping to optimize websites to make them more user-friendly. He's been in the industry for more than 10 years, and his work speaks a lot about his experience and expertise in the IT and digital marketing fields. 
Vic is the one in charge of keeping our website running smoothly and efficiently, to make sure that our readers have a wonderful experience while visiting the website. He's good at troubleshooting errors and fixing Windows issues that come up either when playing games or working on the computer. 
Vic is a certified gadget freak who feels the need to surround himself with cutting-edge technology. And this passion has helped him a lot in creating content that informs and guides users on using and troubleshooting the latest technology. He is an avid researcher who is always hungry for the latest news and updates on the most cutting-edge technology.