Reading time:
4
Minutes
What do you look for when shopping for antivirus software? Of course, quality comes to mind first. However, the definition of quality is not universal. Quality has some agreed standards. In the antivirus world, one crucial parameter of quality is protection. This is what users look for in any antivirus program, and this is what Panda Dome antivirus offers.
Panda Dome antivirus is a quality, cloud-based program for Windows PCs, Mac, iOS, and Android devices. It has familiar features and functions and uses advanced cyber-technology to block the latest malware threats and cyberattacks.
It is an all-round safety and security tool that detects threats in real-time and offers internet security. With a vulnerability scan, a reliable firewall, and other bonus features, Panda Dome antivirus goes beyond the basics of ordinary antivirus programs.
Panda Dome antivirus is designed to protect you against the latest malware threats, including:
Panda Dome Antivirus Review
Pando Dome is an easy to use antivirus program with a range of security features, including:
Antivirus protection, with firewall
Anti-ransomware (and protection against advanced threats)
VPN (Free or Premium unlimited)
Parental controls (for Windows)
Password manager
Device optimization tools
Data shield and file encryption settings
Shredding tools
Wi-Fi protection
Identity protection, used for online security while browsing, shopping, and banking
Unlimited technical support
This list is almost endless and includes features that other antivirus programs lack. Additionally, it includes a "virtual keyboard" that safeguards your device against hackers who are looking to track your keystrokes. However, these additional features depend on your plan.
Panda Dome antivirus's key advantages are its quality in protections and the ability to be compatible with different platforms and devices.
Panda Dome antivirus offers four (4) different plans with different price ranges, including:
Panda Dome Essential
Panda Dome Advanced
Panda Dome Complete
Panda Dome Premium
Single user pricing of Panda Dome antivirus is way cheaper and more affordable than most antivirus programs. The basic package (Panda Dome Essential) costs $22.74/year for one device while the Advanced, Complete, and Premium packages cost $30.54, $38.34, and $46.14 respectively. Each additional plan has a range of other features for increased protection. Essentially, Panda Dome antivirus program gives users a 30-day money-back guarantee on all the plans.
Panda Dome virus scanning tool has 3 scanning options:
Critical areas: Scans current processes, PC memory, and other areas where viruses usually hide.
Full scan: Scans the entire PC.
Custom scan: Scans specific files and folders.
Panda Dome offers real-time protection. On their website, Panda Dome says that thanks to machine learning and Big Data, they can now proactively detect threats before the attack occurs. However, Tech Radar notes that this can be a false positive because virus tests showed other results with inconsistent scanning speeds.
How to Use Panda Dome Antivirus
Tech Radar says that Panda Dome is one of the most user-friendly antivirus programs, even to people without much technical experience.
To install Panda Dome antivirus, you need to have a Panda Account, through which you will conduct the installation. To install Panda Dome:
Access your Panda Account.
If you cannot see your Panda Dome product, click the button saying 'I have a code' and enter the Activation Code.
Click on your Panda Dome product, It will show you the type of protection your product includes.
Choose the protection (based on your device/platform) you want to download and install by clicking the cloud icon.
Follow on-screen instructions to install the product.
The product installation tales less than 10 minutes.
After installation, you'll be taken to a well-laid out home screen display with big buttons for each feature. This is what makes it simple for novice users. You can easily navigate the homepage and select the feature or tool you need for the action you want to conduct. Follow the simple on-screen guidance to complete the action.
You also have the opportunity to use the Panda Dome mobile app with the same ease of installation on the platform of your choice. In particular, the Panda Dome iOS app is very basic and easy to use.
Panda Dome Antivirus Pros and Cons
Panda Dome antivirus is designed to be a simple, cloud-based, home-user friendly antivirus security software. Even though it is doing well among its peers, it has some shortcomings.
Here are its pros and cons:
Pros
Useful bonus features
Includes Wi-Fi-and Firewall security monitor
Supports a wide range of platforms (Windows, iOS, macOS, Android)
Affordable
Free VPN
Cons
Confusing pricing structure
Slow malicious link and phishing detection results
Slow VPN
Unintuitive additional features
Bottomline
Overall, Panda Dome offers quality virus and malware protection with advanced technology to block the latest cyber-attacks. The additional features like file encryption and file shredding are essential and serve a crucial function in security and the Rescue Kit feature is a strong added advantage. With the 30-day money-back guarantee on all plans, Panda Dome antivirus is 100% worth trying. Avail of this trial period to find out if it is the best product for you.
Give us some love and rate our post!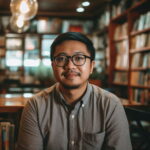 Vic is a tech enthusiast who loves to be up-to-date with the latest and greatest technology in the world. He creates content that educates and helps users with their tech-related questions. Vic manages our website to ensure that our readers have a seamless experience while browsing. He excels in troubleshooting errors and resolving Windows issues for gaming and work purposes.