Reading time:
4
Minutes
It's time to stand out from the crowd! In an era when everyone has an app, app store optimization is your secret weapon to make sure you can reach your target audience, grow your client base, and get a great ROI that boosts your income while outshining the competition! With over 3.6 million apps on the Apple Store, and 2.4 million on Google Play, here's some of the top tips for boosting app visibility.
What is App Store Optimization?
Like Search Engine Optimization (SEO), App Store Optimization (ASO) is the process of boosting your app's visibility on the stores through a series of best practices. In turn, it helps you reach the right users, improve app store position and get increased attention.
Before You Optimize
Of course, all the ASO in the world won't make up for a bad app. Think of ASO as the icing on the cake, not the bulk of the cake itself. Make sure you've enhanced your product, done your market research, and ensured everything is optimized. This means you're organically likely to get user involvement and positive reviews, as well as active app users and other key metrics that will help ASO too.
App Store Optimization Tips
So, how can you make ASO work for you?
Play to the crowd
Most new apps are discovered through searches, so start by making sure you know everything about who would be interested in your app. Understand your users so you can create compelling app content, know how they act, what they search for, their language of choice, and so on. For example, what look-alike apps do researchers use? Does your audience use productivity tools? It's imperative you know what your audience needs most.
Check Keywords
Like SEO, keyword optimization matters for ASO. Don't chase false-positive 'click-to-install' stats without great keyword optimization in place. Leverage your customer research to attract high-quality, invested downloads instead. Great keyword optimization is a near-guarantee for great search indexing.
Page Optimization
App store optimization extends to the product page and app listing, too. Remember, first impressions count! Make sure everything there works for you: app name, description, screenshots, and other items. And don't forget to refresh it as needed. The app stores offer optimization tools to monitor these elements, so use them.
While the Apple app store and Google Play share many features, it's also important to bear in mind their differences. Namely, that while the long description section on Google Play will influence an app's rank, it doesn't have the same effect for Apple. For iOS apps, you will instead want to focus on keywords. The main title, however, is critical for both.
Here's some other key elements to remember.
You can use promotional text areas (under 170 characters in the Apple App Store) and short descriptions (under 80 characters in Google Play) to add special promos where they will catch attention
Google Play also allows you to use the 'what's new' section, with no character limits, too.
Feedback
ASO relies on feedback, and reviews and comments are a key part of it. According to Apptentive, 90% of customers choose to install based on star ratings. 80% consider reviews and ratings. Regular updates and external advertising can also help boost your rank. Something as simple as a user prompt 14 days after installation can help keep fresh, good reviews coming in. Make sure you respond timeously to customer comments, too.
Use Intelligence Tools
In the era where data is king, you need to make sure you are gathering and using yours smartly. This helps you shape marketing strategy and even predict performance for you and your competitors. App store intelligence solutions help greatly with mining and interpreting this data.
Balance Organic and Paid
Efforts to boost organic traffic pay great ROI over time, but are slow to build. Smart use of paid visibility can help you get the initial boost you need to get traction in a competitive atmosphere. It can help your app index quicker through increased visibility, and even boost organic growth through more consumers reached. Make sure you use both smartly.
Embrace Video
Video content has become a very hot topic in marketing. Leverage the draw of moving images and the power of video to pull in new eyes to your app. Consider helpful elements like how to use the app, what the gameplay looks like, and so on. You have up to 30 seconds for video app previews, so make them work for you.
A/B testing
A/B testing basically means testing several variants against each other with only one variable- an image, a specific keyword, and so on. This makes it easy to rank the performance of that item, and which resonates better with your target audience. Over time, this helps you streamline and refine elements of your campaign to the best possible versions.
With new OS upgrades on the way and an ever-shifting app ecosystem to navigate, ASO will only become more important if you are to get the ROI you want. It's not enough to simply submit your app to app stores and hope. You need a solid marketing strategy to help you grow downloads and generate revenue. Remember, concentrate on knowing your users, improving their experience, and keep measuring and tweaking things as the data suggests. Soon you will see a great improvement in your app marketing!
Give us some love and rate our post!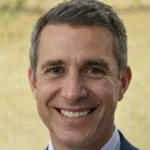 Jack is a seasoned software tester with over 10 years of experience in the industry. He takes pleasure in helping others advance in their careers and enjoys spending his free time with family, playing chess, and reading.
As a software tester, Jack ensures the software is error-free and user-friendly by detecting and reporting issues during the development cycle. His articles in Software Tested reflect his knowledge of the critical role software testing plays in the software development process.