More than a year into the COVID-19 pandemic, we can all agree that shifting to remote work has been a treacherous and challenging journey. Businesses, both big and small, were forced to embrace the work-from-home model to ensure business continuity.
It turns out, the world should've embraced remote working a long time ago. A recent Owl Labs survey shows that almost 80 percent of remote workers say they are happier and more productive when working remotely.
However, the shift hasn't been easy, and without the right remote work tools, collaborating and communicating with teams can be a real struggle. Miscommunication can lead to half-baked products and delays—things that kill your business.
As a manager or employer, you want to make sure that you have the best tools to manage your remote teams. They will help you keep in touch with your teams, track work progress, stay organized, and collaborate on tasks and projects. We've narrowed down the top 27 must-have work-from-home tools for happy and productive teams.
Why You Need Remote Work Tools
Working from home may have its benefits, but it also comes with a set of unique challenges. Without a proper employee management system, performance can suffer. That's where telecommuting software comes in.
Remote work tools help managers, team leaders, and supervisors collaborate, communicate, set work schedule, assign work, transact, and promote company culture. They help reduce stress for both employers and employees, but most importantly, ensure smooth workflow and balanced work distribution.
Let's dive into the tools you need to manage your remote workers while helping them grow professionally.
Best Remote Work Tools for Time Tracking and Employee Monitoring
Working with distributed teams poses an accountability and transparency hurdle. As an employer, wouldn't you want to know how employees spend their day? After all, you want to be sure you're paying for work done, not for time wasted.
1. Traqq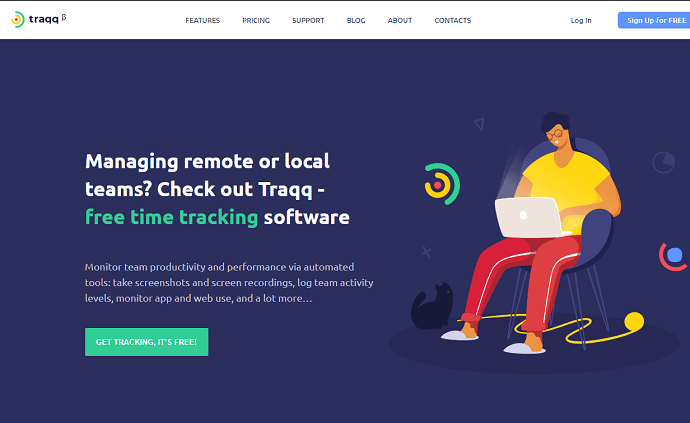 Traqq is a time tracking app that offers both employers and employees the most efficient way to manage time. As you are aware, working from home offers a flexible approach to accomplishing tasks. To be productive, you need to stay on track of your projects and know how many hours you spend working.
Traqq's clock app makes recording your total work hours easy. All you have to do is click on Start whenever you're ready to start working and Stop when taking a break. The best thing about Traqq is that you don't need the Internet to keep tracking. It works offline and syncs your data as soon as you get back online.
Traqq is also one of the most effective employee monitoring tools. With its screen tracking feature, it ensures you get accurate information about your team's daily performance. Just because employees are thousands of miles away doesn't mean you can't monitor what they are doing. The software takes random screenshots and video recordings, giving you valuable insight into your employees' activities.
Screen monitoring is automated, and any red periods in a worker's report indicate idle time. Of course, you can review the dashboard to see what they have been up to throughout the day. Moreover, Traqq records the apps and websites that workers use during work hours. This helps to improve your team's transparency as well as ensure employees comply with the company policy.
With Traqq's Activity tracker, you get a visual presentation of tasks and how much time was spent on them. Additionally, you can get an overview of your or your employees' activities at the end of the week or month, which can help you measure profitability.
Traqq employee monitoring software gathers useful information that shines a light on your team's overall performance and productivity.
Best Work-from-Home Software for Employee Onboarding
When hiring new employees, you need to set them up for success from day one. You must help them understand the company culture and how it works. You should also assist them in establishing a foundation of strong relationships across the organization.
A smart manager knows that effective onboarding improves employee retention. The right remote employee onboarding tools can help you orient new employees in a stress-free way. Here are our top choices:
2. BambooHR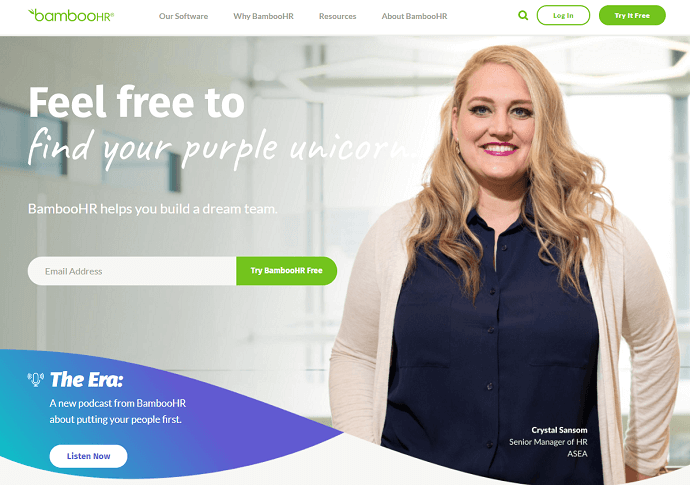 BambooHR is a self-onboarding tool that simplifies the employee onboarding process. The software, which is ideal for small and medium businesses, gathers all employee data in one secure database.
The app collects and organizes all the information you create during the employee life cycle. It then uses that information to make your next onboarding quick and simple. New workers can find all the basic tools and details to get acquainted with their workplace on the platform.
3. Paylocity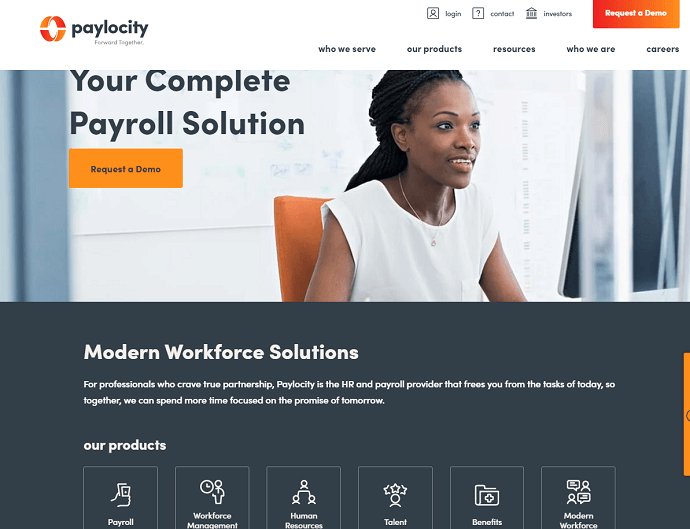 Paylocity combines more than a dozen resources to help you tackle your unique HR and payroll challenges. It comes with features like workforce management, expense management, employee recruitment, new hire onboarding, and Learning Management System (LMS).
This cloud-based HR solution ideally streamlines not only employee onboarding, but also other essential administrative tasks. It's easily scalable, making it a good option for small, medium, and big businesses.
Paylocity lets you add new workers to the system automatically and track processes like payroll, attendance, and budget management. You can also monitor employee progress and completion rates. Other things you can do include sending reminders and announcements.
Best Remote Working Tools for Hosting and Virtual Meetings
With in-person interaction now slowly phasing out, you need to find ways to know what's going with your teams and customers. These tools help you keep in touch with teammates and interact with clients on a personal level.
4. Howspace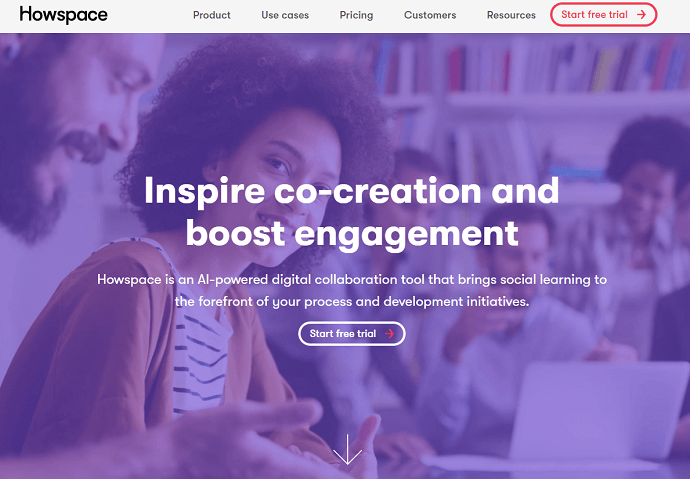 If you engage in digital facilitation a lot, Howspace comes with all the necessary tools for staying productive. The AI-powered software allows you to create and facilitate workshops with a limitless amount of participants. The tool offers a single platform for hosting all discussions and exercises, saving time that could've been wasted on note-taking.
Facilitators can engage participants before, during, and after an event, helping them get familiarized with the event's goals and missions. Howspace has many applications, including HR management, professional learning sessions, organizational development, and transformation process, with a focus on learning and involvement.
5. GoToMeeting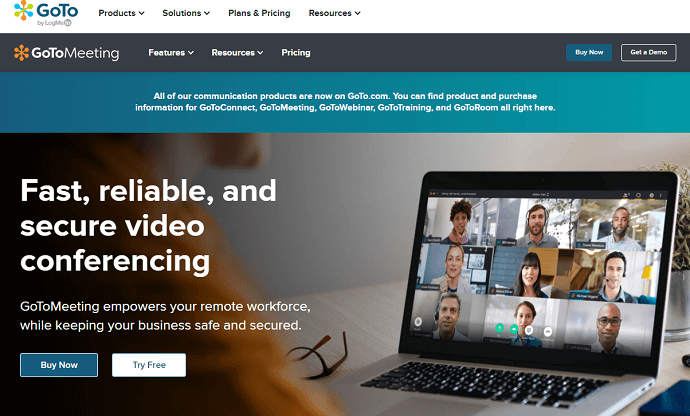 A team can only work efficiently if they can collaborate properly. GoToMeeting enables teams to hold virtual meetings regardless of their location. It comes with helpful features like screen sharing, in-session chat, drawing tools, and keyboard and mouse sharing.
The tool is designed to adapt to different LTE and network conditions to ensure consistency in video and audio qualities. Users are guaranteed protected communication using state-of-the-art security.
After you've scheduled a meeting, you can set GoToMeeting to call your phone when it's time to start the meeting. The software is customizable, and users can change their webcam backgrounds to a theme of their liking. It also lets you share automatic transcripts of your recorded meetings, making sure that all members have all the details.
GoToMeeting can integrate with many apps, including Outlook, Slack, Salesforce, Zoho, and Hubspot.
6. Nextiva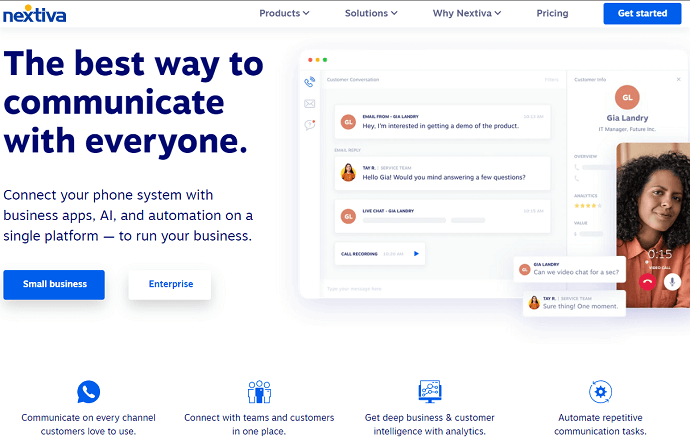 Nextiva is a virtual phone system that simplifies business communications. It combines video conferencing, voice, messaging, and customer management services, making collaboration with your customers or teams easy, wherever they are. The tool offers managers internal and external communication solutions and helps them monitor customer relationships and interactions.
Nextiva integrates with existing contact and customer relationship management tools for improved workflow. The service automates mundane service tasks so that teams can focus on what matters the most – customers.
7. Zoom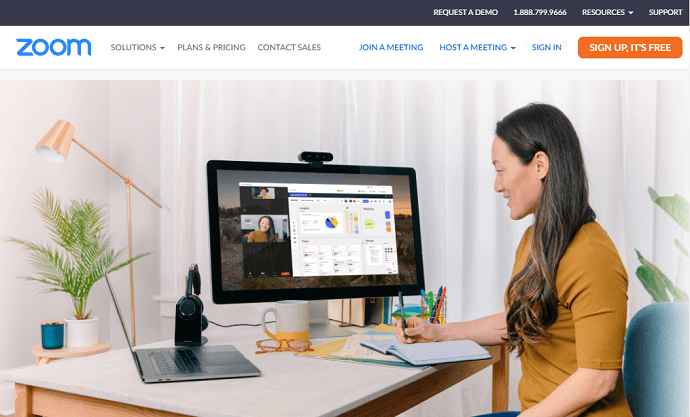 Zoom is one of the most popular work-from-home communication tools that bring together remote teams for better collaboration. It lets you schedule, launch, and record virtual meetings via your phone, computer, or phone dial-in.
Zoom also allows screen sharing for engaged discussions and participation. The platform is easy to use and gives individuals access to other solutions like Zoom Rooms, Zoom Events, and Zoom Phone. Its free plan allows you to host up to 100 participants and hold unlimited group meetings for up to 40 minutes.
8. RingCentral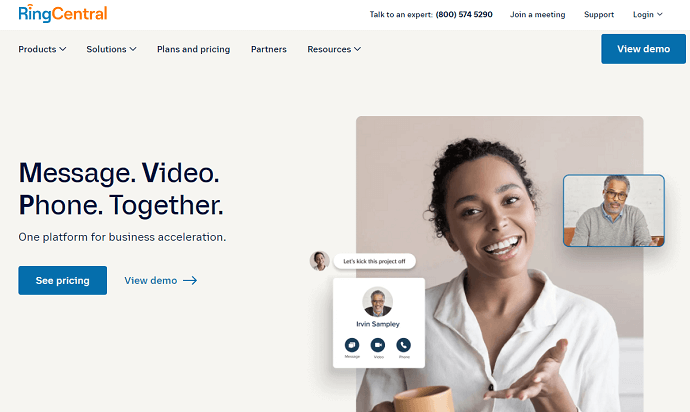 RingCentral offers unlimited video meetings and team messaging all day long, at no cost. It lets you quickly switch meetings from your laptop to your phone, so you can continue with the meeting while preparing dinner for your family. With RingCentral, you have more control over who can get into meetings, screen share, invite others, and send in-meeting chats.
The app also allows you to chat with internal and external teams, share files and create dedicated threads for any of your ongoing projects.
Best Remote Working Software for Productivity Monitoring
Remote workers must deliver quality work every time. The best way to assess their performance and detect when efficiency is declining is to use productivity monitoring tools.
9. Hubstaff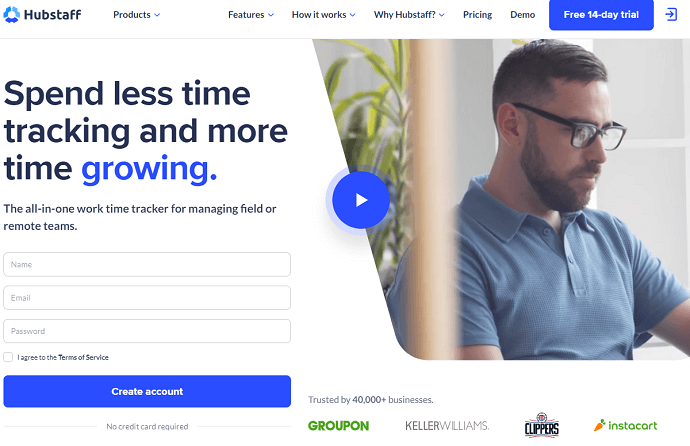 Hubstaff makes keeping tabs on employee productivity simple and effective. You can check how people are spending their work hours, completed tasks, and when they were completed. It comes with features like online timesheets, screen recording, payroll system, GPS tracking, project budgeting, and employee scheduling.
Hubstaff automates team management, helping you quickly detect a struggling worker. It shows you the most profitable projects so you may know what to prioritize. The software also helps in cost management and sends you alerts when projects go beyond the expense estimates.
10. Todoist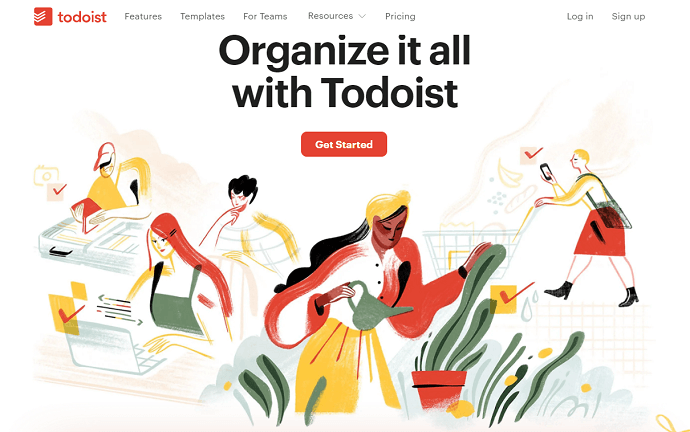 Organize all your tasks in one neat platform on Todoist. It's a task managing app that gives you control over the goals and objectives you need to accomplish. The app helps you focus on the most important assignments by highlighting high-priority tasks. It even sends you reminders about time-sensitive tasks.
Todoist also lets you share the workload if you notice some projects are lagging. You won't miss anything since you get notifications when people post comments, complete tasks, and make changes to projects.
To improve workflow, you can connect Todoist to your emails, calendar, and files. This enables you to add tasks via email, drag and drop files, and view your to-do list inside your calendar.
11. iDoneThis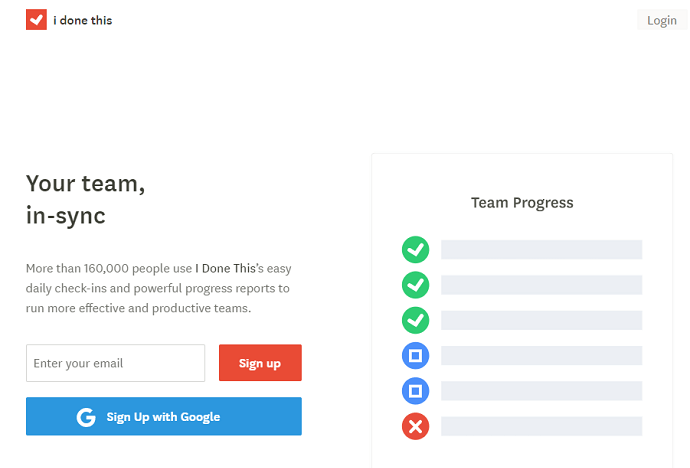 How do you know which goals have been accomplished in your organization? With iDoneThis, you can track the projects you or your team has worked on, as well as other daily tasks. It helps you know the milestones reached at the end of the day or week, so you compare your input and output.
iDoneThis groups tasks into what's done, what's getting done, and what can't be completed (accompanied by reasons). It lets you generate reports that give an overview of your entire team's progress over time. Such information can help management determine the least and most productive employees and find ways to boost their performance.
Best Remote Work Tools for Project Management
A business' goal is to always improve productivity. To achieve that, you need a system that helps organize projects, documents, and tasks for easy team handling and collaboration. Here are the three best remote project management software.
12. Hive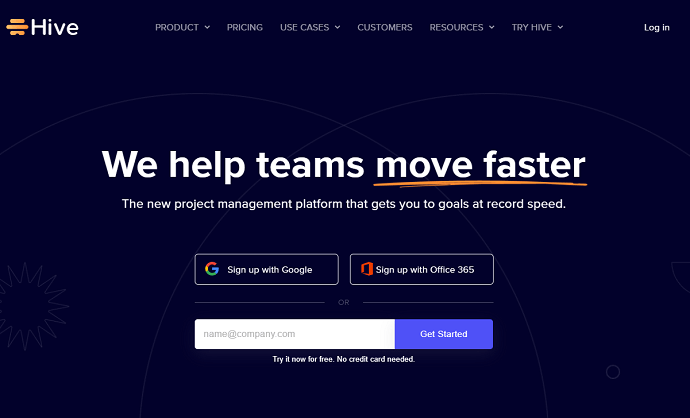 Hive gives team leaders a platform to set priorities and agendas for their distributed teams. Once tasks have been assigned to remote workers, managers and supervisors can keep track of the work progress with timesheets.
If you are managing multiple projects, feed them onto Hive to quickly view upcoming deadlines and tasks. The tool presents users with several project viewing options, including Gantt view, Table view, Kanban view, and calendar view.
Hive supports over 1,000 integrations, including Salesforce, Zendesk, Zoom, Microsoft Teams, and Hubspot. By letting you bring all the information into one centralized dashboard, you have a greater chance to maximize efficiency.
13. Teamwork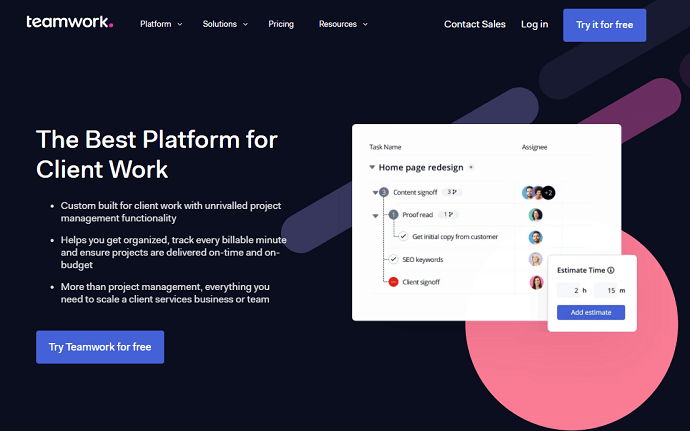 Formerly known as Teamwork Projects, Teamwork offers flexible project management solutions for remote workers. It allows you to customize the workflow for your teams to suit your work model. The tool provides you with all the features you may need to manage your projects, no matter how complex they are. These include portfolio management, workload management, time tracking, Gantt charts, and board view.
It is specifically designed to make it easier to manage multiple complex projects. With visual presentations of how projects are progressing, you can keep an eye on workload and reassign tasks accordingly. This helps prevent burnout and ensure equal work distribution.
Apart from its cool customizable themes, Teamwork lets you create reports, alter a worker's permission levels, and assign tasks to employees. You can also group people into teams to ease communication and collaborate more efficiently.
14. Zoho Projects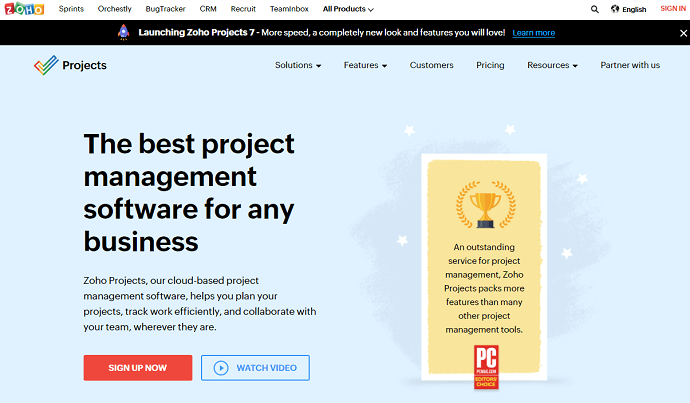 Zoho Projects is an excellent online project management software that's ideal for a small team on a budget. It helps you plan your projects and track your tasks more efficiently. Additionally, it enables you to work with teams and collaborate on the workflow.
Zoho Projects lets you assign tasks, manage resources, and visualize dependencies using a Gantt chart. If you have repetitive tasks, save yourself the hassle of rescheduling by setting up recurring items. The app also helps you compare your progress against your set goals, showing how far you're from hitting your targets.
Zoho Projects comes with task timers to automatically record your work hours and ensure accuracy. Administrators can use a timesheet to check how time was spent on tasks and use the info for payroll processing and client billing.
The software supports numerous integrations and add-ons, including Google Drive, Google Calendar, Microsoft Office365, Slack, iCal, Zapier, and Zendesk.
Best Remote Work Tools for Team Collaboration
As your business continues to grow, keeping the workers on the same page may become problematic. Team collaboration software enables smooth communication between managers and members to ensure a streamlined workflow. If you don't communicate and collaborate effectively, deadlines will be missed, and teams may lose morale.
Team collaboration tools help to keep everyone updated, unifying them in one platform. Here are some of the apps you can try today. You'll notice that collaboration programs overlap with many other software categories like to-do list apps and project management software.
15. Basecamp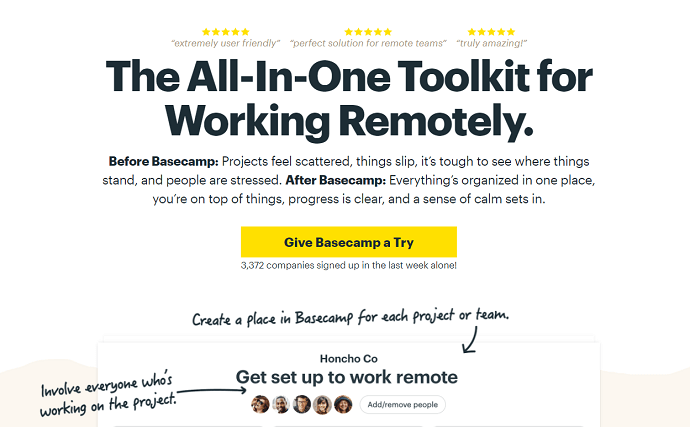 If you're looking for a tool with features to organize projects, collaborate with ease, and monitor progress efficiently, check out Basecamp. It's a virtual hub where teams and organizations can keep track of discussions, announcements, deadlines, and tasks. It gathers everything in one platform, ensuring everyone can see what needs to be done and when.
With less confusion about task responsibilities and deadlines, efficiency and productivity increase, and so do the profits. The app reminds people what they said they would do, helping to keep them accountable.
16. Slack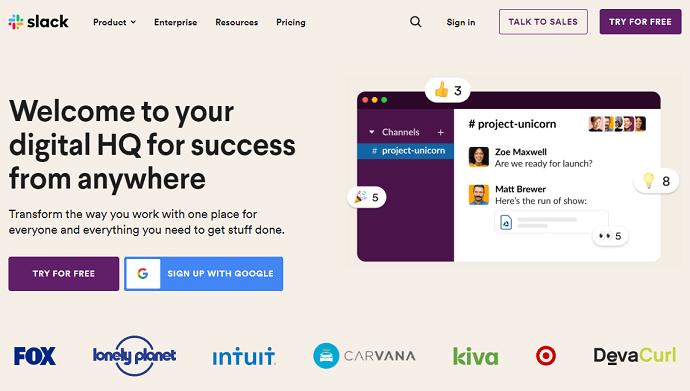 Slack is a feature-rich and powerful team messaging tool that helps teams communicate and collaborate efficiently. People use what's called channels to chat, share comments and ideas in real-time. If you're invited to join a channel, you can post something new, reply to an existing post, or tag someone to catch their attention. You can also create channels for socializing and separate off-topic chats from work talk.
The tool has apps for mobile, desktop, and web, and comes with unlimited configuration options. For instance, you can mute alerts on all but the most important channels. Alternatively, you can filter notifications by keyword. When the specified keyword is mentioned, a badge appears next to the channel in which it appears.
Slack has an innovative feature that shows you the local time of the person you wish to send a message to (if they are in a different time zone). This helps avoid sending workers messages at odd hours.
17. Mural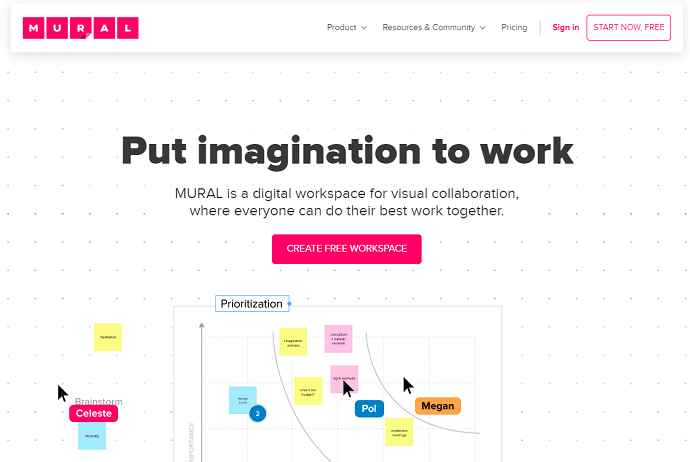 Meetings and workshops can be boring events, but not on Mural. The app promotes visual collaboration, where staff can communicate using freehand drawings, sticky notes, flowcharts, and mapping, among other ways. Mural's facilitation features keep the focus on the meeting agenda, highlights content to make sure everyone is on the same page, and guide participants with instructions.
Mural comes integrated with over 200 exemplary templates across a variety of topics, like Plan a sprint or project, Brainstorm ideas with the team, and Agile. Most of the templates focus on team building, problem-solving, brainstorming, and idea generation. There's also a Customer Experience Journey template for marketing and development teams to brainstorm about customer experience.
18. zipBoard
zipBoard is a remote visual collaboration and bug tracking tool. It helps digital content development teams to collaborate with the team, managers, stakeholders, clients, and reviewers, all in one place. Its visual annotation and review features make the QA process during content development as easy as ABC.
zipBoard lets you add unlimited collaborators to a project and helps you to collate feedback from all in one place. Not just that, one can also prioritize the feedback and convert them into actionable tasks while assigning them to relevant individuals. Bug tracking and task management can also be done with the click of a button.
Images, videos, PDFs, web projects, websites, HTML(SCORM) content, and eLearning courses can be reviewed with zipBoard. zipBoard comes with a free 14-day trial and its pricing starts from $39/month.
Best Remote Working Software for Time Conversion
With teams working from different locations around the world, it can be particularly tricky to figure out when to communicate. Scheduling meetings can also pose a serious challenge when some workers are closing work while others are getting started.
To help reduce such issues, here's a look at some tools to manage time zone differences.
19. World Time Buddy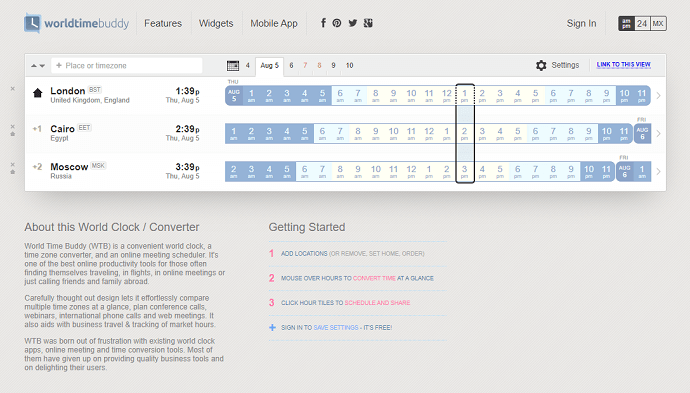 World Time Buddy is simply a world clock that shows the different time zones on one neat page. To compare time zones, hover your mouse over the hours. You can use World Time Buddy to schedule meetings and track business hours when traveling to another country.
What makes this app tick is the simple user interface, which can be customized to match your preferences. You can drag and drop locations to reorder them, rename locations, and even highlight weekends in different time zones.
20. Greenwich Mean Time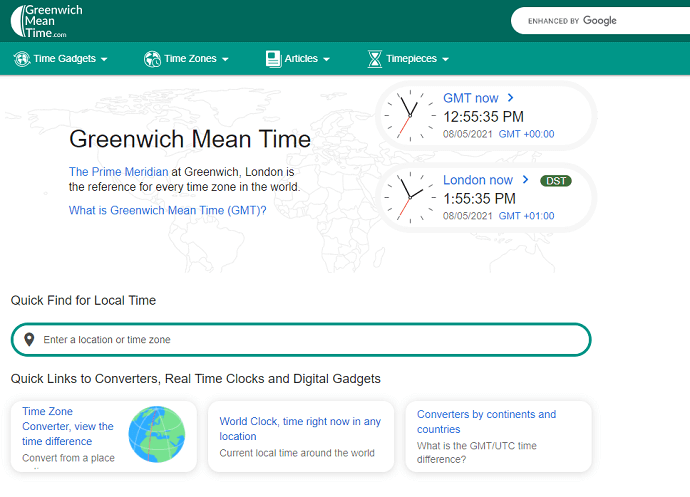 Greenwich Mean Time is a web tool that converts and compares time differences around the globe. It has some nice features like World Clock, which shows the time in different cities. You can also filter to see the varying times in a particular country's cities. There's also Sun Time, a feature that shows the seasons and their corresponding dates.
It can be a useful tool for remote teams planning an event that involves traveling to certain parts of the world.
Best Remote Work Tools for Team Building
Working from home is not a smooth ride for everyone. With no water cooler talks, teams lack the aspect of socializing with other staff and this can trigger feelings of loneliness. That's why team building plays a crucial role in keeping the employees' morale and motivation high. These are some of the remote team-building software businesses can use in 2021.
21. Teambuilding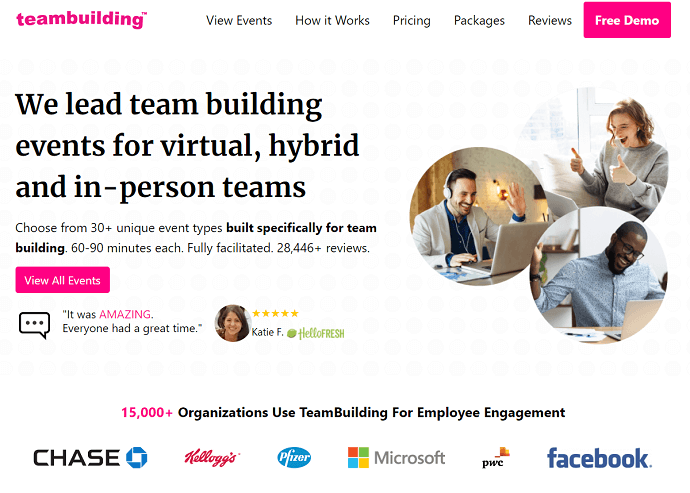 A company that promotes a healthy work culture encourages better team communication, builds trust, and helps overcome remote work challenges. Teambuilding helps to facilitate virtual, in-person, and hybrid team-building events. The events are designed to help maximize remote worker's happiness and engagement by allowing them to participate in fun activities.
The platform hosts more than 20 event types, including online office games, Murder in Ancient Egypt, Superhero Academy, virtual Halloween party, and so on. Events can be hosted on Microsoft Teams, Google Meet, Zoom, or Webex.
22. Miro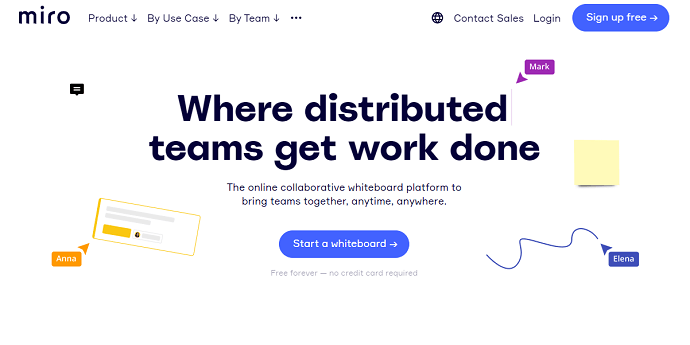 While Miro might be a remote collaboration tool, it has more to offer. It's a brainstorming tool that enhances a team's creative thinking and encourages bonding. When teams work together, even though virtually, it almost seems as if you're all in one room. Frequent collaboration via a tool like Miro can help teams build strong relationships and trust.
The tool brings teams from all corners of the world to a centralized location where they can confidently share ideas and personal life issues. Miro comes with templates to help teams collaborate fast and efficiently. The templates are categorized into various groups, including mapping, planning, agile workflows, research, and design, to mention a few.
Best Remote Working Tools for Note Taking
We usually take notes so that we don't miss important items in our daily routines. In a remote world, taking notes is a crucial step in the planning process. You want to accurately record everything so that you can deliver optimal work.
In this digital era, carrying a notebook with you everywhere you go feels impractical. That's where online note-taking tools come in. They offer more convenience and can be used on any of your devices.
Here are our top picks:
23. Evernote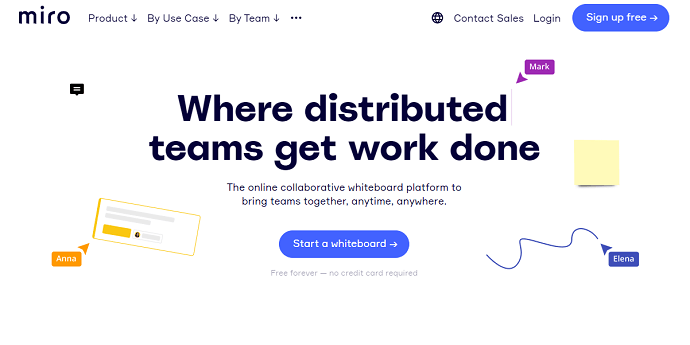 Evernote's digital note-taking app is widely popular with teams around the world. Regardless of the device you're using, your notes sync automatically to your other devices for ease of access. The app makes creating notes fun and detail-oriented with the help of images, audio, documents, and PDFs.
Evernote is more than just a note-taking app. It's also a task manager that can help you create, view, and get things done at the right time. You have various options to organize tasks, including by due date, flagged status, or note. Use the available filters to see only what you need. The tool also lets you delegate tasks to others and track their progress to stay on top of things.
24. Hugo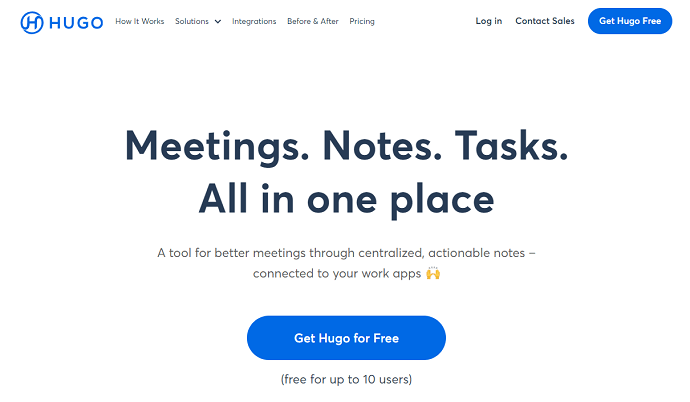 Hugo lets you link notes to meetings in Google Calendar and Office 365, so you can see agendas and any other issues that need discussion. You can set reminders to alert you when a meeting is coming up so you can prepare in advance.
Hugo offers templates to help you prepare agendas quickly and take in-meeting notes with internal and external participants. If you're managing a small team, you can take advantage of this note-taking app. Simply upgrade as your team grows, or when you need premium features.
25. Fellow.app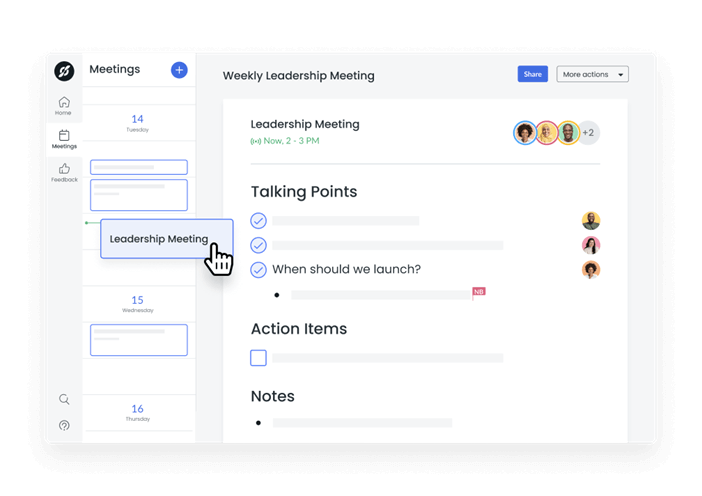 Fellow.app is a meeting productivity tool that builds strong meeting habits for your team. Through meeting agenda examples and action item tracking, the software will help your team achieve productive meetings and meaningful 1:1s, record decisions, and keep each other accountable.
Fellow also includes a feedback feature where you can request and give instant feedback after any meeting. Help your team members and colleagues improve and grow by using this feature today.
Best Work from Home Tools for Recognition and Appreciation
Employee recognition promotes healthy competition in the workplace and is a top factor in employee retention. When working remotely, you need to find creative ways to show appreciation and reward your team. These employee recognition tools stand out among the rest.
26. Guusto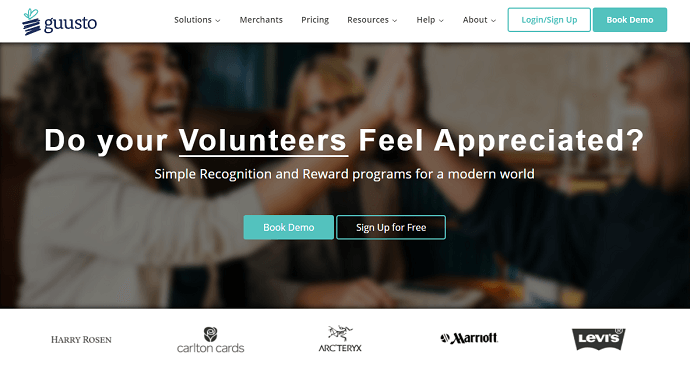 Guusto is designed to help team leaders create recognition programs to boost engagement, attract new talent, and motivate employees to perform better. Its reporting feature helps you better understand your culture and identify areas of your business that need improvement.
The tool lets you track your team's engagement, every reward you ever sent, and taxable benefits. Guusto is also a customer rewards and incentives tool that makes your clients feel appreciated. You get access to various reward programs that may help push customers to become more loyal and market your business.
27. Bonusly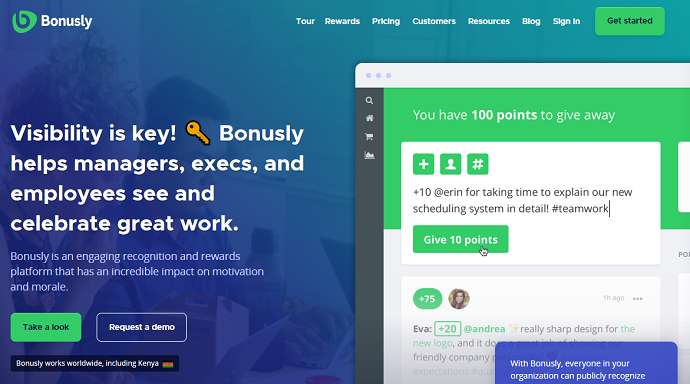 Bonusly is another great recognition and rewards platform you could use to boost team motivation and engagement. Its 360-degree recognition makes teamwork visible to all team members, inspiring employees to show appreciation for each other.
These small gestures can go a long way in building a strong and productive team.
Managers and team leaders can empower employees to partake in surveys about company policies to make them feel like team players. Bonusly also provides detailed reports that can help management analyze recognition trends and identify the excelling departments.
Best Remote Work Software for Cloud Storage and File Sharing
We can never underestimate the importance of cloud storage in an era where hacking is at an all-time high. Cloud storage services help secure your documents, safeguarding them in case of an attack on your systems. Most of these tools also support file sharing, which plays a huge role in helping teams access documents, videos, audios, and other file types.
28. IDrive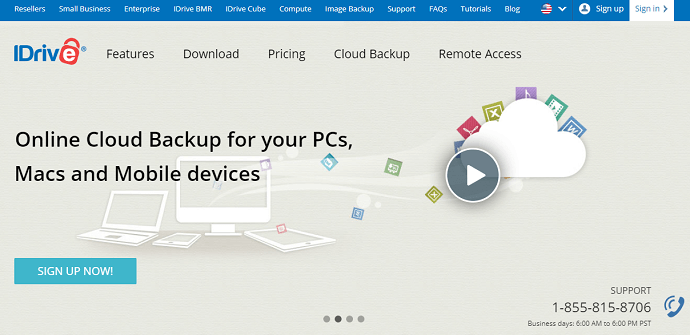 An online backup service has to have all the essential features that match your business model. IDrive scores highly feature-wise, as well as in performance and price. Some of its outstanding features include real-time file and folder syncing, multiple device backup functionality, and easy data management.
The cloud storage platform has a free storage limit of 5GB, with paid plains starting with a storage size of 5TB. IDrive uses 256-bit AES encryption to protect your data during transmission, on the servers, and until you restore it to your devices. The app supports Android and iOS, meaning you can back up data from your mobile devices and access them from anywhere.
29. OneDrive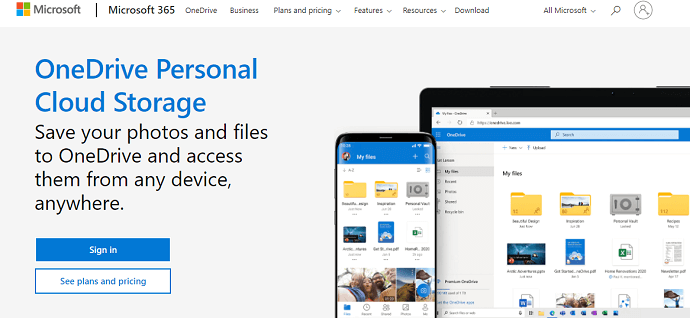 OneDrive offers a reliable file storage service with collaboration features. Its greatest selling point is its deep integration with other Microsoft products, such as Outlook, Word, Excel, and PowerPoint. It also works well with Microsoft Teams, Microsoft Bookings, and Microsoft Planner.
Such a robust ecosystem immensely improves a company's workflow and helps teams collaborate much easier. OneDrive offers the same free storage limit of 5GB as IDrive and a free file size limit of 15GB. To enjoy its advanced features and extra file size limit, you can upgrade to one of the paid plans for Home or Business.
Users can share files, folders, and photos by just sending a link via email or text. OneDrive comes with features like document scanning, personal vault, and files on demand.
Conclusion
Managing remote teams can be a complex and challenging endeavor. However, with the right remote working software, you can keep your teams motivated, happy and productive.