One of the reasons why Netflix is so popular and is the number one streaming device right now is because you can stream in almost any device. Whether you're using a computer, smartphone, or tablet, Netflix has a dedicated app for each of these platforms. Netflix is also available in other streaming and devices, such as the Amazon Fire TV/Stick, PlayStation 3 and PlayStation 4, Blu-ray Player, Roku, Smart TVs, Set-top Box,Xbox 360, Nintendo Wii U, and Xbox One.
We've already discussed a lot of Netflix errors that affect computers and mobile devices, but this time we'll be discussing an error that pops up on gaming consoles: error code UI-800-3.
What Is Netflix Error UI-800-3
This streaming error occurs when you watch Netflix on a game console, a smart TV, or other devices. It typically denotes that the information on your playback device needs to be refreshed. Other versions of the error that you might encounter include UI-800-3 (100018) and UI-800-3 (205040).
This error usually comes with the following error notification:
Netflix has encountered an error. Retrying in X seconds. Code: UI-800-3.
What Causes Netflix Error UI-800-3?
According to the Netflix support page, this error is triggered by a piece of outdated information on the Netflix app installed on your device. There is no specific details regarding the cause, but more often than not, this problem is associated with any of the following factors:
Old cached data – Netflix usually stores images, codes, scripts, and other media files on your device to load the Netflix app quickly and smoothly. Whenever you try to connect to Netflix, the service fetches these files and any outdated files can cause an error to appear.
Sign in error – Another reason why you might be getting the Netflix error UI-800-3 is due to a sign in problem. It could be that your device is having trouble signing in to the Netflix service.
What To Do About Netflix Error UI-800-3?
This is a pretty common error that occurs on multiple devices, but most of the instances reported involved gaming consoles. The steps outlined below try to cover the devices where this error occurred, so some fixes might not be applicable to your device. Just skip the irrelevant steps and focus on the solutions that apply to you.
Here are the things you can do to resolve the Netflix error UI-800-3:
Step 1: Restart your streaming device.
In most instances, rebooting your streaming device should quickly deal with the error code UI-800-3. You need to completely switch off the device, then unplug it if it is connected to the power source. Leave it unplugged for some time, at least a minute or two, before plugging it back then switching it on again. If you're using a device that has a sleep mode, shut it down completely and make sure it is not on sleep mode.
Step 2: Sign out of Netflix.
Another thing you can try is to sign out of your Netflix account then sign back in after a while. This should be enough to refresh the data on your Netflix app and clear this issue. On your device, just tap or click on the account name located on the upper right corner of your Netflix home screen, then hit Sign Out. If you can't sign out of Netflix using your device or you can't access your account settings for some reason, go to the Netflix website using your browser. Navigate to your Netflix account page, then sign out of all your devices to force you to sign back in. This should sign you out of all the devices using your Netflix account. You need to sign back in on each device separately.
Step 3: Clear your Netflix app data or cache.
Most streaming devices allow you to delete the Netflix app data and cache. This should help in resolving the error UI-800-3. Keep in mind that doing this will also delete the titles that you have downloaded to the device.
To clear the Netflix app data, follow the instructions below:
From your device's home screen, go to Settings and click General.
If you don't see General, click Apps or Applications instead.
Tap or click Manage Applications, Application Manager, or Manage All Apps, depending on the device you are using.
Scroll down your list of apps and choose Netflix.
Click on Clear Data or Clear Storage.
Press OK, then try Netflix again.
If you're using a Mac, you can easily clear the cache using Mac repair app. For PC users, you can try PC repair tool for Windows.
Step 4: Reinstall the Netflix app.
If you can't clear the data and cache of your Netflix app on the device, your other option is to uninstall the app and reinstall it. This step is also necessary if clearing the cache using the steps above does not solve the problem.
To uninstall your Netflix app, head over to your device's application manager and uninstall the app from there. If you're using a smartphone, you can just press and hold the Netflix app and delete it.To reinstall the app, you need to go to your device's app manager and search for the Netflix app. Download the installer and install the Netflix app. You can do this for smartphones, computers, tablets, Amazon Fire TV/Stick, Playstation 3, Xbox 360, and Xbox One. Unfortunately, devices such as Roku, Nintendo Wii, and Smart TVs do not allow you to uninstall the app.
Step 5: Reset your playback device.
Resetting your streaming devices helps restore your device to its default settings. If you're streaming from a Samsung TV, you should reset your Samsung Smart Hub instead. Take note that doing this will delete all the apps on your device. You need to download those apps again when you set up your device.
Step 6: Restart your internet.
If the error is caused by a poor internet connection, refreshing your home network should help deal with this. Disconnect your device and unplug your modem and router. Wait for at least a minute before plugging them back in and reconnecting your device. Next, check if the error has been fixed.
Step 7: Edit your DNS settings.
For those using Playstation 3, Playstation 4, Xbox 360, and Xbox One, follow the instructions below to configure your DNS settings.
For PS3 and PS4 users:
From the PlayStation main menu, head to Settings > Network.
Select Set Up Internet Connection, then choose either Use Wi-Fi or Use a LAN Cable.
For those using Wi-Fi, choose Custom under Use Wi-Fi, then select your Wi-Fi network name.
For those using wired connection, select Custom under Operation mode.
Click Automatic under IP Address Settings.
Click Do Not Specify under DHCP Host Name.
Click Automatic under DNS Settings and MTU Settings.
Click Do Not Use under Proxy Server.
Then, hit Test Connection.
For Xbox One and 360 users:
Press the Guide button on your controller, then navigate to Settings.
Select System Settings > Network Settings.
Choose your network, then select Configure Network.
Select DNS Settings > Automatic.
Turn your Xbox One or Xbox 360 off, then turn it back on.
Try Netflix again.
Summary
Error code UI-800-3 is not a rare Netflix problem, just that it is more common among gaming consoles. We've tried to cover all the devices in the steps above to help you fix this error as soon as possible.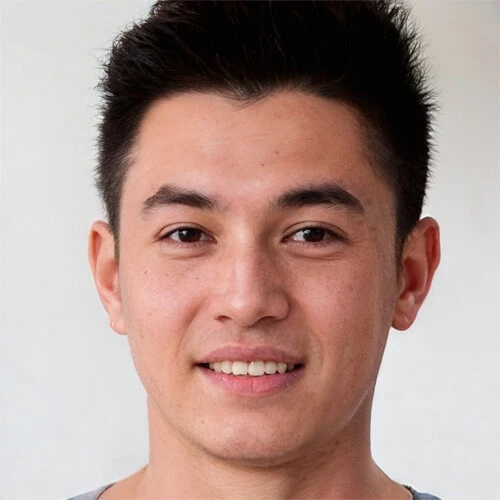 Vic is a search engine optimization expert, helping to optimize websites to make them more user-friendly. He's been in the industry for more than 10 years, and his work speaks a lot about his experience and expertise in the IT and digital marketing fields. 
Vic is the one in charge of keeping our website running smoothly and efficiently, to make sure that our readers have a wonderful experience while visiting the website. He's good at troubleshooting errors and fixing Windows issues that come up either when playing games or working on the computer. 
Vic is a certified gadget freak who feels the need to surround himself with cutting-edge technology. And this passion has helped him a lot in creating content that informs and guides users on using and troubleshooting the latest technology. He is an avid researcher who is always hungry for the latest news and updates on the most cutting-edge technology.