Reading time:
3
Minutes
Are you tired of your existing internet provider? Well, you should try undertaking a survey of the different ISPs on the market first, before moving to another ISP. Make sure to select the one that can satisfy your needs. We have decided to compile a few tips to enable you to make an informed decision, instead of just entering into a contract with an ISP which contains shimmering bells. Take the time to do the research required before selecting from your options.
Availability
Of course, availability is the most important feature. It is completely useless to waste your time researching about an ISP which is not even serviceable in your area. First things first, we suggest you go to Local Cable Deals to find out ISPs available in your area by entering your zip code. It breaks down ISP options in your area with categories including cheapest internet to highest-speed internet.
Customer Service
The best way to guess what to expect from an ISP is to ask its existing customers about their experience regarding the customer support. How easy it is to receive support if you experience failures or other problems with the internet? How quickly can you reach the customer support? Is the company offering customer service through email, phone or live chat? How about the installation process? Is it easy or really hard? Well, without ignoring the fact, seeking help from your ISP could be such a pain in the head. Nonetheless, there are companies that offer sublime customer support to their clients, for instance, if you call spectrum internet customer service you'll see how their extensively trained reps are always happy to take care of all your queries and resolve the matter within a few minutes.
Internet Speed
Without a doubt, internet speed is what matters the most to customers. Everyone wants to get the highest speed possible at the prices they are willing to pay. Make sure you compare the services apples to apples, comparing both download and upload speeds in the most similar plans. Speeds usually vary from area to area, a provider might get offering up to 20 Mbps of downloading speed in one area, but the same ISP might be offering up to 100 Mbps as you go down the line to some other city at the same rate. Therefore, you need to know what speeds are being offered at your very specific location.
Contract/Agreements
Some providers ask you to be rent the equipment, while others may require you to purchase them, and some can even offer you free modems. Similarly, a few of them offer free installation while others charge you for the professional installation. Most of them offer a discount on your Internet service when bundled up with TV and/or telephone service (and often for a few months only, so you have to keep comparing costs even once the package expires). Moreover, some providers follow no-contract policy like Spectrum, and others can't subscribe to you without making you sign the contract for a year or two. However, you could also avoid a multiannual agreement with some, naturally for a higher price. These are the specifics you need to take into consideration when comparing rates.
Add-ons
Most of the time, ISPs throw additional details to make it appear as though you get a great value for money. Things, like subscriptions for antivirus programs, a branded ISP email address, and a customized webpage, are those extras, which you probably do not need. However, one super amazing add-on is free Wi-Fi hotspot access. This add-on might be very beneficial for you if you frequently use your laptop on the go, and are able to access it near you in a coffee shop or in the park.
Terms and Conditions
Also, ensure that you know the limitations of the service. For example, there may be storage limits that restrict the amount of data you can use per month or restrict the sort of activities you can perform, such as operating a site or file server.
Reliability
Last but not the least, none of these features matter, if you are not able to use the services quite often. However, you may need to learn if an ISP is reliable by reading their reviews online or you may simply ask current customers about their experience overall.
Give us some love and rate our post!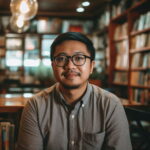 Vic is a tech enthusiast who loves to be up-to-date with the latest and greatest technology in the world. He creates content that educates and helps users with their tech-related questions. Vic manages our website to ensure that our readers have a seamless experience while browsing. He excels in troubleshooting errors and resolving Windows issues for gaming and work purposes.