Disk Utility is a built-in tool in macOS designed to perform disk and disk volume-related tasks on your Mac. Whether it's formatting, erasing, partitioning, cloning, or repairing a damaged disk, you can do all of these using Disk Utility. Whenever you encounter a disk problem, Disk Utility is most likely to be part of the troubleshooting process.
Disk Utility works well most of the time. But there are times when you encounter errors when using this tool, such as "The repair cannot be performed because one or more volumes are mounted. : (-69565)". This error usually occurs when you try to perform a task on your drive using Disk Utility.
What Is the Disk Utility Error "The repair cannot be performed because one or more volumes are mounted"
This Disk Utility error usually occurs when you're trying to repair a volume, regardless of whether it is external or internal, using the First Aid feature.
However, this can also happen when you're trying to delete a drive or rename it. The error can also occur when you try to repair the volume using the Terminal in the Internet Recovery mode.
The error messages vary, but here are some of the common variations you are likely to encounter:
Error: -69565: This file system does not support repair of a mounted volume under any mount option.
Disk Utility First Aid can't repair external volume
The repair cannot be performed because one or more volumes are mounted.: (-69565)
This error has left a lot of Mac users unable to proceed with whatever they are troubleshooting or doing with the drive. Encountering this trouble only complicates the problem Mac users are trying to fix.
Causes of Disk Utility error "The repair cannot be performed because one or more volumes are mounted"
"The repair cannot be performed because one or more volumes are mounted. : (-69565)" does not appear for no reason at all. Here are some of the possible reasons why this error message is appearing:
A corrupted firmware that leads to the Disk Utility issue – When your device's firmware is corrupted, it could affect your drive and cause Disk Utility to have trouble running its processes.
A damaged hard drive beyond the scope of repair – If you've been using your Mac for several years now, your hard drive might start to fail due to wear and tear, and Disk Utility errors are some of the signs that say you need to replace it soon.
An outdated version of macOS – An outdated macOS can cause a wide range of errors, such as this Disk Utility error because your hardware can't keep up with the updated operating system.
The disk has been removed while performing the First Aid process – If your hardware has been disconnected for some reason when Disk Utility is running, this error message will most likely pop-up and cause the ongoing process to fail.
The data in the drive could be corrupted – Corrupted data on your drive might also be preventing Disk Utility from completing its tasks.
The disk might have a bad sector or might have been corrupted by malware – If you have malware on your device which has affected the drive in question, then this error will surely pop up to prevent you from making any changes to the disk.
How to Fix "The repair cannot be performed because one or more volumes are mounted" on Mac
Before you do anything else, don't forget to create a backup of all your files first, particularly those saved on the drive you want to erase or fix. If you're using Time Machine, make sure your backup files are updated so you won't lose recent files. Otherwise, it is also a good idea to manually back up your data using an external drive just to be safe. Just make sure to get rid of all unnecessary files using a Mac cleaner so you don't copy them to your backup drive.
Once you have everything ready and you're no longer afraid of losing your files, you can proceed with the fixes below:
Fix #1: Boot Into Safe Mode.
The first thing you can try is to restart your Mac and boot into Safe Mode by pressing the Shift key. In the Safe Mode environment, try running Disk Utility's First Aid and see if you can fix the issue without any hitch. Safe Mode disables all third-party software on your Mac so you won't have to worry about them interfering with the process. If this error is caused by incompatibility issues, then this step should easily resolve it.
Fix #2: Reset SMC and PRAM.
Sometimes the solution is as simple as resetting the Mac's SMC and PRAM. These utilities are in charge of a lot of macOS functions, causing them to be corrupted or misconfigured in the long run. If you experience any errors with your hard drive, then you should take a look at these two.
To reset SMC, follow the steps below:
Shut down your Mac.
On your keyboard, press and hold Shift + Control + Option on the left side of your keyboard.
Holding these four keys for 10 seconds.
Release all keys together, then turn on your Mac.
To reset PRAM, follow these steps:
Shut down your Mac.
Turn it on then hold the Command + Option + P + R keys as it is starting up.
When you hear the second startup chime, the PRAM has been reset.
Release the keys and continue booting.
Fix #3: Delete Malware From Your Computer.
Malware can damage your hard drive and corrupt your files, so you need to remove it from your computer. It can also prevent you from making changes to your hard drive, such as formatting or erasing, as part of its persistence strategy. You can run a scan using your antivirus and get rid of all traces of malware from your computer. Once all threats have been neutralized, try running Disk Utility again and see if the error has gone away.
Fix #4: Make Sure Your OS Version Is Consistent.
If you're using Internet Recovery to reinstall macOS on the drive, make sure that your Recovery OS version matches the macOS version on the internal disk. Ideally, you should use the same macOS version that you have on the internal disk to repair your installation. If they don't match, you can press Command + R and install the correct macOS version on an external disk, then boot from it. You can then use it to repair your hard drive.
Fix #5: Use the FSCK Command.
FSCK is the built-in utility in Mac that allows you to manually repair a disk. In order to run it, you first need to boot your system via single user mode. Simply restart your Mac and hold the Command + S buttons for a few seconds while it boots. This should automatically boot your Mac in a single user mode.
When the Terminal window of the single user mode opens, type in the command: /sbin/fsck –fy. This disk repair and diagnostic command will automatically scan the disk and try to fix any errors. By default, the disk is read-only in the single-user mode, so also need to use the /sbin/mount -uw command to change this. Once successful, type in the fsck –fy command. Reboot your Mac and you should be good to go.
Summary
"The repair cannot be performed because one or more volumes are mounted. : (-69565)" can be quite tricky to handle if you have no idea what is causing it. Hopefully, this article gives you an idea of what this error is and what causes it, and most importantly, what you can do to resolve it.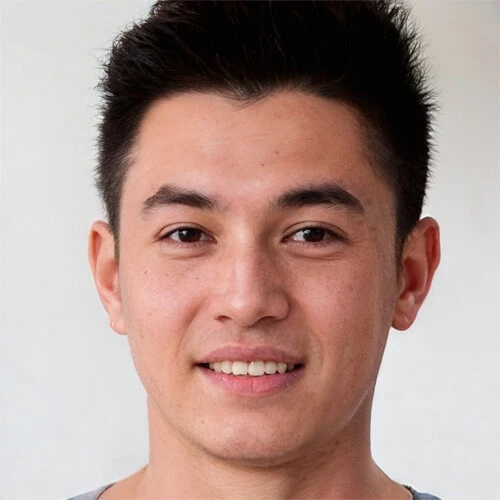 Vic is a search engine optimization expert, helping to optimize websites to make them more user-friendly. He's been in the industry for more than 10 years, and his work speaks a lot about his experience and expertise in the IT and digital marketing fields. 
Vic is the one in charge of keeping our website running smoothly and efficiently, to make sure that our readers have a wonderful experience while visiting the website. He's good at troubleshooting errors and fixing Windows issues that come up either when playing games or working on the computer. 
Vic is a certified gadget freak who feels the need to surround himself with cutting-edge technology. And this passion has helped him a lot in creating content that informs and guides users on using and troubleshooting the latest technology. He is an avid researcher who is always hungry for the latest news and updates on the most cutting-edge technology.