While errors on a Mac are mostly unexpected, they do occur especially when you least expect them to. One such error is the error code -1008F, which is notoriously hard to resolve.
What Is the Error Code -1008F?
The error code -1008F is often experienced when trying to reinstall Mojave after running Catalina. It is usually indicative of a failure to complete the internet recovery process.
How to Resolve the Error Code -1008F
There are many ways of resolving the error code- 1008F on a Mac. But as always, it is advisable first to use a Mac utility software, such as Mac repair app, to scan your computer for any redundancies, infections from malware, and other performance limiting issues like junk files and outdated software. Only after cleaning your computer with a Mac repair tool can you be certain that the problems you are experiencing are deep-rooted. If this is the case, you can apply any of the following solutions:
1. Unsubscribe from the Apple Beta Program
This is not an ideal solution if the Apple Beta Program is a huge deal to you, but unsubscribing from it is by far the most recommended course of action when it comes to resolving the error -1008F.
First, you have to unsubscribe from the Apple Beta Program by going to the official site and logging into your account. Then after performing a boot internet recovery by pressing the Command, Shift and R keys, reinstall Mojave, and all will be good.
2. Use the Disk Utility and Hardware Diagnostics
Some Mac users, who have reportedly experienced the error -1008f, took their machines to Apple repair centers. Upon getting back their Macs, they were advised to have some of their hardware components replaced. This suggests that the error code -1008F is a hardware problem.
There are two ways to check the quality of your computer's hardware: using the disk utility tool and performing a hardware diagnostics test.
How to Use the Disk Utility Tool on Your Mac
The disk utility tool can help troubleshoot specific disk problems on your Mac. Examples include when multiple apps quit unexpectedly, when your computer crashes, when external devices don't work as expected, and when the Mac won't start up. To launch the Disk Utility tool, take the following steps:
Restart your computer by navigating to Apple Menu > Restart.
Hold the Command and R keys until you see the Apple logo.
Click Disk Utility and continue.
Choose View > Show all Devices.
Select the disk that you want to troubleshoot.
Click the First Aid button and click Run.
After the repair process, the Disk Utility tool will issue reports on how the process went. If the reports state "overlapped extent allocation errors," it means that two or more files occupy the same space on the disk that you have just tested. It may also indicate that one of them or both are corrupted. If this happens, you might have to delete the affected files.
At times, the Disk Utility tool may fail to repair your disks in which case it will report that "the underlying task reported failure." When this happens, you might need to format your files, replace the disk or reinstall macOS. Whatever you choose to do, make sure that you back up your data first, so that you can reinstall it later.
How to Use the Apple Hardware Test on Your Mac
Unlike the Disk Utility test, the Apple Hardware test is more comprehensive as it tests all the hardware components on your computer for any malfunction. To perform an Apple Hardware test on your Mac, take the following steps:
Disconnect all external devices from your computer, except the mouse, keyboard, display, Ethernet

hardware components c

onnection, and the AC power connection.
Place your Mac on a flat, hard, and well-ventilated surface.
Shut down your Mac.
Turn on your Mac and immediately press the D key. Keep holding this key until the Apple Hardware test icon appears.
Use the up and down keys or the mouse to select your language preference and hit the Return key.
To begin the test, press T. Alternatively, choose the Perform extended testing option. This will do a more comprehensive test than pressing T, but will also take longer to complete.
After the tests are done, you can review the test results in the lower-right section of the Window.
To quit the test, you can choose to restart or to shut down your computer.
The results of the Apple Hardware test will tell you if there is anything wrong with your computer and if there is, you should take appropriate action.
3. Downgrade from Catalina to Mojave
This is yet another of those undesirable solutions, but which seems to work just fine when it comes to resolving the error -1008F on your Mac. If you are big on Reddit macOS forums, you must have seen that many macOS users recommend downgrading from Catalina to Mojave as a temporary solution to resolving the error -1008F.
Catalina was released in June 2019, and since then, there has not been a lot of time to detect and remove all the bugs that come with any new release. Even Apple has so far not commented on the error code -1008F, which means that they have not figured out all the bugs yet.
When you think about it, going back to Mojave from Catalina is not such a big change, at least it is worth the reduced stress of having to deal with the error code -1008F.
4. Update the Network Adapters on Your Mac
As noted earlier, the error -1008F is experienced when trying to complete the internet recovery process. And if this is indicative of anything, it is that outdated network drivers are likely to blame.
Updating your computer to the latest driver versions is easy on a Mac. This is because Apple handles all system and hardware updates for your computer. You can check if there are any updates available by clicking on the Apple icon in the left corner of the screen and selecting "Software Update." If there are any software updates, they will be listed. On the other hand, if everything is up-to-date, you will also be notified.
After making the updates, check to see if you are still experiencing the error code -1008F. If so, then it is time that you tried this last option.
5. Visit a Mac Repair Clinic
All Apple products come with a warranty of a few years, and if your computer keeps on malfunctioning, then it is time that you visit an Apple repair clinic and have it checked. Some users have reported getting new keyboards and other hardware components, such as a new logic board.
Remember that the error code -1008F could be a result of a faulty hardware component, and if this is the case, only Apple can come to your rescue. They seem to have a very responsive and helpful customer care team, don't hesitate to take advantage of them.
Hopefully, this article has helped you understand how to fix Mac errors. If you have any more ideas on how to resolve this very issue, please feel free to share them in the comment section below.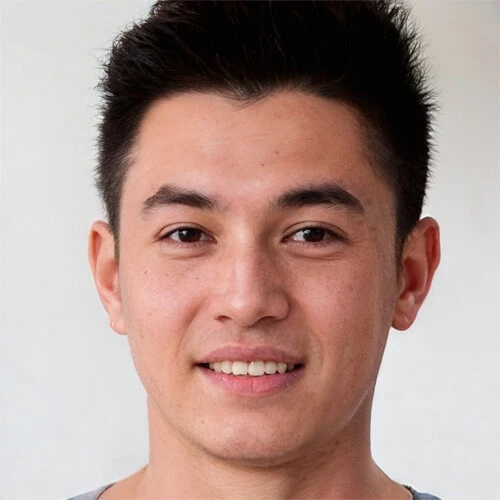 Vic is a certified gadget freak who feels the need to surround himself with cutting-edge technology. And this passion has helped him a lot in creating content that informs and guides users on using and troubleshooting the latest technology. He is an avid researcher who is always hungry for the latest news and updates on the most cutting-edge technology.
Vic is the one in charge of keeping our website running smoothly and efficiently, to make sure that our readers have a wonderful experience while visiting the website. He's good at troubleshooting errors and fixing Windows issues that come up either when playing games or working on the computer.