Reading time:
5
Minutes
While Macs usually work without issues for years, hardware problems may arise eventually. These can be caused by a failing hard drive, GPU problem, motherboard issue, or insufficient memory space. Apple Hardware Test can help detect and solve any hardware-related issue, allowing users to run tests themselves. This article teaches how to run the test.
What Mac Models Can Run Apple's Internet-Based Hardware Test?
Not all Mac models can run the Internet-based Apple hardware test. Some MacBook models need to use a local version of the hardware test, which has to be installed on the hard drive or saved on OS X DVD. Other Macs manufactured after 2013 can use the latest version of the Apple hardware test, which is called the Apple Diagnostics test. Here's a guide on how to use Apple Diagnostics test. As for the only Mac models that can use the web-based version of the Apple hardware test are as follows:
11-inch MacBook Air 3 (late 2010 through 2012)
13-inch MacBook Air 3 (late 2010 through 2012)
13-inch MacBook Pro 8 (early 2011 through 2012)
15-inch MacBook Pro 6 (mid-2010 through 2012)
17-inch MacBook Pro 6 (mid-2010 through 2012)
MacBook 7 (mid-2010)
Mac Mini 4 (mid-2010 through 2012)
21.5-inch iMac 11 (mid-2010 through 2012)
27-inch iMac 11 (mid-2010 through 2012)
It is important to note that the mid-2010 through early 2011 Mac models may require to update the EFI firmware before you can run the web-based Apple Hardware Test. If you are uncertain if you need to update the EFI firmware or not, you can do the following:
Go to Apple menu and click About This Mac.
A new window will open. Click the More Info button.
If your Mac is running in OS X Lion or the later version, select System Report. Otherwise, proceed to step 4.
Another window will open. Highlight Hardware in the left portion of the screen.
On the opposite corner of the screen, take note of the boot ROM version number of your Mac and the SMC version number.
Once you have these details, go to the EFI and SMC Firmware Update page on Apple's website. Compare the versions you have with the latest available. If your Mac is running on an older version, you need to download the most recent version on the same web page.
How to Use the Internet-Based Apple Hardware Test
As soon as you have verified and confirmed that your Mac is capable of running the Internet-based Apple Hardware Test, you can start using it. Here's how:
Turn off your Mac first.
If you are running a MacBook, connect it to an AC power source. Do not run the test with only your MacBook's battery as the power source.
Press the Power button while holding down the Option and D keys. Continue until the Starting Internet Recovery message pops up on your display.
Wait for a few seconds. You will soon be prompted to select a network. Use the drop-down menu to choose from the list of available network connections.
Select a wireless network and enter the password if asked. Press Return or Enter. You can also click the checkmark button on your display.
As soon as you are connected to your chosen network, you will see a message on your screen that says, Starting Internet Recovery. This will take a while because the Apple Hardware Test will be downloaded to your Mac. Once it is completed, you will be prompted to select a language.
To select a language to use, use the Up and Down arrow keys or the mouse cursor.
The Apple Hardware Test will then continue to check what hardware is installed on your Mac. Again, this will take time.
Before you proceed with the actual test, it'd be better if you verify first what hardware was found so you can ensure that all your Mac's components are correct and accounted for. Check if the exact amount of memory is displayed, along with the graphics and CPU specs. If you suspect that something is wrong, verify your Mac's configuration by going to Apple's support site. If the displayed config does not match with what your Mac model's configuration should be, your device might be failing. To verify your Mac's hardware specs, navigate to the Hardware Profile tab.
If all configuration details are correct, proceed with the testing by going to the Hardware Test tab.
Note that the Apple Hardware Test can support two different types of testing; a standard test and an extended test. While the standard test is generally a good option, the extended test is highly recommended, especially if there is an issue with your Mac's graphics card or RAM.
To run the standard test, select the Standard Test option and click the Test button. At this point, the hardware test should start. It will take several minutes to complete, so just be patient. Do not worry if you hear your Mac's fans rev up and down. That's normal during the hardware testing process.
Once the test is done, a list of potential issues or a No trouble found message will be displayed in the test results pane. If there is an error, check what it is about. We listed some of the most common error codes below alongside their meanings:

4AIR – AirPort wireless card
4ETH – Ethernet
4HDD – Hard disk (includes SSD)
4IRP – Logic board
4MEM – Memory module (RAM)
4MHD – External disk
4MLB – Logic board controller
4MOT – Fans
4PRC – Processor
4SNS – Failed sensor
4YDC – Video/Graphics card
These error codes generated by the Apple Hardware Test seem to be cryptic, and in some cases, only certified Apple service technicians can understand them. But because most of these codes are recurring, they've become known.
If no problem was found, you could continue running the extended test. It can detect graphics and memory problems better than the standard test. To do the extended test, select the Perform Extended Testing option and click the Test button.
If by any chance, you'd like to stop the test, just click the Stop Testing button.
Once you are done using the Apple Hardware Test, end it by clicking the Shut Down or Restart button.
If no error was found after the test and your Mac is still experiencing problems, then you can check your system. It might be loaded with files you don't need, or your RAM is taken up by unnecessary programs and apps. To fix the problem, download third-party tools like Mac repair app.
Give us some love and rate our post!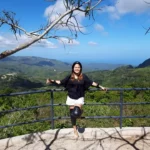 Stephanie is a wordsmith with a passion for technology. Although not a tech expert herself, Stephanie has a unique talent for transforming complex tech concepts into relatable and engaging stories. She brings her writing expertise to the tech world, sharing her insights and perspectives on the latest trends and innovations. With a love for storytelling and a knack for simplifying technical jargon, Stephanie's writing style makes tech accessible and relatable for readers of all backgrounds. When she's not writing, you can find her exploring her local coffee shops or getting lost in a good book.