macOS Big Sur is the latest update for Mac computers and is an exciting and intriguing change from previous updates. It brings with it plenty of new features and functions to utilize but also some problems associated with some bugs that still need to be ironed out due to the release being so recent.
One problem that people are experiencing after installing Big Sur are issues with WiFi and Network connections. Are you having trouble connecting to Wi-Fi networks on your Mac after updating it to macOS Big Sur recently?
Mac Wi-Fi Problems After Updating to Big Sur
Although connecting to Wi-Fi networks on a Mac is a fairly straightforward procedure, for the most part, some users have reported issues with getting the internet to work over Wi-Fi after installing macOS Big Sur. Several Mac users complained that they cannot connect to Wi-Fi after updating to Big Sur.
The most commonly reported macOS Big Sur-related Wi-Fi issues are that the connection drops frequently, won't reliably connect to wi-fi, or the overall network performance is lacking. This could be due to several reasons ranging from Wi-Fi router issues, to software-related problems that you may be facing on your Mac after the update. Sometimes, improper DNS settings could also prevent you from accessing the internet.
Let's take a look at that problem here and some easy fixes you can try if the problem happens to you.
What to Do If You Cannot Connect to Wi-Fi After Updating to Big Sur?
If for some reason, you are unable to connect to Wi-Fi after updating to Big Sur, the solutions below should help resolve the problem. All you need to do is work your way down the list until your Wi-Fi goes back to normal.
1. Check for Any Software Updates & Restart Your Mac.
Sometimes, buggy software can result in Wi-Fi connectivity issues on a Mac. Apple is usually quick to release a hotfix and address OS-related issues that have been reported by users. So, it's always good to check for any available software updates from time to time.
You can check if your Mac is running the latest version of macOS by going to System Preferences > Software Update. If there's a new macOS update available, choose to download and install it. Make sure to scan and delete junk files before installing the updates to prevent installation errors.
2. Forget Network.
Another way to fix problems with the WiFi and Network after installing Big Sur is to forget the network that you have been connected to. This can help you get things resolved quickly, and some users have reported that it works when encountering the problem.
To forget the network on your Mac, follow these steps:
Open System Preferences from your applications folder.
Select Network > Wi-Fi.
Click on Advanced.
Find the network you want to forget and then press the (–)button. The network you want to forget is the one that you are trying to connect to.
Select Remove.
Restart your computer and try to connect to the network again.
3. Start Your Mac in Safe Mode.
Sometimes the WiFi and network problems associated with installing Big Sur can be a result of certain apps you have installed on your computer. To find out if this is part of the issue you are experiencing, you can restart your computer into Safe Mode. Safe Mode allows you to start up your computer without running any unnecessary apps and can provide you with insight into what might be causing your problem.
To start your computer in Safe Mode, follow these steps:
Shut down your Mac.
Wait for about 10 seconds for your computer to completely shut down.
Press the power button to turn your Mac back on and then immediately press the Shift key.
Hold down the shift key until you see the login window.
Your computer will now boot up in Safe Mode.
Attempt to connect to a WiFi network. If you can connect, you most likely have an issue with an app. If you can't connect, attempt another fix.
4. Disconnect All USB Devices.
If you have any device connected to your Mac's USB port like external storage devices, USB hubs, dongles, etc. unplug it and see if that fixes the issue. This step is recommended because – although somewhat rare – there's always a possibility that your Wi-Fi connectivity issues are due to hardware interference with certain connected devices that emit radio frequency.
After disconnection, if you notice that your Wi-Fi connection is working fine, then you know it's likely hardware interference from one of the USB devices. In such cases, you can try moving the USB device further away from your Mac to minimize interference, provided the cable is long enough.
5. Create A New Wi-Fi Configuration.
This might be a slightly more complicated method compared to the others, but all we're going to do is remove existing configuration files to make new ones which usually fix wireless network issues. So, follow the steps below carefully to avoid any confusion.
Temporarily disable Wi-Fi on your Mac by clicking on the Control Center icon in the menu bar at the top-right corner of your screen.
Next, open Finder and head over to an easily accessible location. Make a new folder here and use a suitable name. Once you're done, click on Go > Go to Folder from the dropdown menu to proceed.
This should bring up a tiny window on your screen where you'll be able to enter the path. Copy/Paste the following path and click on Go: /Library/Preferences/SystemConfiguration/
Next, find and select the following files in the SystemConfiguration folder.

NetworkInterfaces.plist
com.apple.wifi.message-tracer.plist
com.apple.airport.preferences.plist
preferences.plist

Once all these files are selected, move them to the new folder you created. Now, restart your Mac and then re-enable Wi-Fi from the macOS Control Center.
Try opening Safari and see if you're able to browse the web without any issues. Wireless connectivity should be working fine by now. If this method didn't help in your instance, you'll have to proceed to the next troubleshooting step.
6. Reset SMC.
Resetting the SMC is another way to fix network and WiFi issues you might be experiencing after the update. This process helps to resolve some hardware related bugs but can also allow you to fix network issues as well. SMC stands for System Management Controller and is a good function to know how to perform if you ever run into similar issues.
To perform an SMC reset on your Mac, follow these steps:
Shut down your computer.
Wait for about 10 seconds for your Mac to completely power down.
Hold down the Control, Option, and Shift keys for 7 seconds. Your computer might turn on during this time.
Continue holding down the keys and also press down the power button.
Hold down all of these keys for another 7 seconds.
Release all of the keys.
Wait for several seconds and then turn your computer on.
Attempt to connect to a WiFi network and see if the SMC reset fixed your issues.
Depending on what model of Mac computer you have, the process for performing an SMC reset may be a little different.
7. Reset the NVRAM.
Resetting your Mac's NVRAM is typically considered an effective troubleshooting method when your system is misbehaving.
Resetting the NVRAM is a lot easier than you think. First, shut down the Mac and immediately after you turn it back on, simply press and hold Option + Command + P + R on your keyboard for about 20 seconds. This will reset both the NVRAM and PRAM. You can confirm this when the Apple logo appears and disappears for the second time while booting up.
8. Reset the Wi-Fi Router.
If you're still facing problems, it's possible that the issue is with your Wi-Fi router or modem and not the Mac itself. Hardware or firmware-related issues with your Wi-Fi router could prevent you from accessing the internet over the wireless network. However, you can try resetting your Wi-Fi router to see if it fixes the issue. Typically, you can do this by pressing the router's power button for a few seconds and then restarting it, but the exact process of resetting routers and modems can vary per manufacturer.
Summary
If you encounter an issue with your WiFI or network connection after upgrading to macOS Big Sur, the fixes found here can help you fix the problem quickly and effectively. If the solutions here don't fix your problem, you can always reach out to Apple customer support to ask them directly.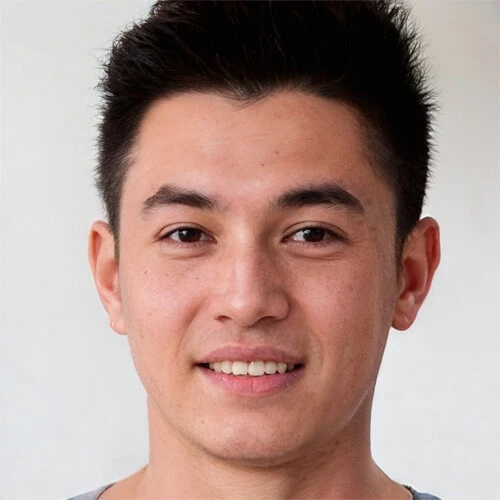 Vic is a search engine optimization expert, helping to optimize websites to make them more user-friendly. He's been in the industry for more than 10 years, and his work speaks a lot about his experience and expertise in the IT and digital marketing fields. 
Vic is the one in charge of keeping our website running smoothly and efficiently, to make sure that our readers have a wonderful experience while visiting the website. He's good at troubleshooting errors and fixing Windows issues that come up either when playing games or working on the computer. 
Vic is a certified gadget freak who feels the need to surround himself with cutting-edge technology. And this passion has helped him a lot in creating content that informs and guides users on using and troubleshooting the latest technology. He is an avid researcher who is always hungry for the latest news and updates on the most cutting-edge technology.