Viruses are getting smarter and often infect computers through phishing, where attackers create bogus links that seem legitimate, redirecting users to a different page where malicious software is installed.
Mac users think that macOS is invincible and does not get infected by malware or viruses. However, recent attacks prove that macOS is just as vulnerable to malicious software as any other operating system. There are even viruses that were designed to target Macs and other Apple devices.
Recently, Mac users reported several cases of getting the Adobe Flash Player virus on Mac. When they go to certain websites, Adobe Flash Player keeps asking to update on Mac even though the system is updated.
What Is the 'Flash Player Update REQUIRED' Virus on Mac?
The Adobe Flash Player is a commonly used program that is trusted by most users. Websites use this software to deliver content to the readers, so it is common to see a notification saying that the website needs Flash Player for the page to load.
The Adobe Flash Player virus on Mac takes advantage of this and prompts web visitors of specific websites to update their Flash Player software. This trickery is less obvious compared to asking to install it on their computer because users are now wary of installing software from unknown sources.
Here are some versions of the update notification:
Update to the latest version of Flash Player. Your current Adobe Flash Player version is out of date.
WARNING! Your Flash Player is out of date. Please install update to continue.
"Adobe Flash Player" is out of date.
To continue using "Adobe Flash Player", download an updated version.
Once you click the link on the notification or the Update button, a DMG file gets downloaded on your computer. Installing that "update" allows the virus to get into your system.
What Happens When You Get the Adobe Flash Player Virus on Mac?
Impersonating Adobe Flash Player is only one of the ways through which attackers infiltrate your system. The type of virus embedded in the downloaded "update" and the effects of the virus on your system depend on the attacker.
Some attackers embed a Trojan virus to steal data or create a backdoor to your system. Others use ransomware to take your personal data and computer hostage and demand payment for their release.
But according to user reports, the most common consequences of the Adobe Flash Player virus on Mac are performance issues. Users noted that there is obvious sluggishness after installing the update and some apps crash or hang for no apparent reason.
This might be because crypto-mining malware has infected the system through the installed "Adobe Flash Player update." Crypto miners eat up a huge chunk of your computer's resources, causing your processes to slow down or crash even though you're not doing anything resource-heavy.
Another common malware type disguised by the Adobe Flash Player virus is adware. You'll notice that after downloading and installing the "update," irrelevant and pesky ads start to pop up on your screen all of a sudden. These ads can't be blocked by ad blockers and are so invasive that they don't disappear even when you close the browser.
Worse, some ads are not limited to the browser. Some start appearing on apps and other programs running on the infected computer. Restarting the app and the computer doesn't work. You need to get rid of the adware completely for these ads to disappear.
However, getting rid of the Adobe Flash Player virus on Mac is easier said than done. It is one of the most annoying viruses today because it is so persistent and hard to remove. So if you're one of those who got tricked by the Adobe Flash Player virus on Mac, follow our virus removal guide below.
How to Remove "Flash Player Update REQUIRED" Virus on Mac
Here's a thing: clicking the Cancel or Later button will not get rid of the Adobe Flash Player update prompt on Mac. It will keep on asking you to download the update and install it on your computer. If you've just come across the website with this notification, you can simply close the website and move on.
But if you went to that website for a reason (to watch a video, read news, or browse images), you'll probably be tempted to update your Flash Player just to get access to the content that you need, not knowing that you're installing a virus instead.
To totally get rid of the Adobe Flash Player virus on Mac, try the steps below.
Step 1: Close the Browser.
The moment you notice that something fishy is going on, close Safari or the browser you are using immediately. To quit the browser, click Command + Q. If you're using Safari, you can also close the app by clicking Quit from the Safari menu.
Step 2: Kill All Processes Related to Adobe Flash Player.
Once you've quit the browser, check if there are suspicious processes running in the background. To do this:
Click Go > Utilities in the Finder menu.
Click Activity Monitor.
Check for Adobe Flash Player processes or other suspicious processes that are currently running on your computer.
Select the process you want to stop, then click the x button next to it.
Confirm the action by clicking Yes.
Do this for all suspicious processes in Activity Monitor.
Step 3: Run Your Antivirus Software.
Mac has its built-in antivirus called XProtect to defend the system against malicious software. It checks all applications downloaded from the internet and warns the user against the risks of opening the file.
However, this antivirus is limited to file quarantine. If you want to scan your whole system for viruses and malware, you need to install a reputable antivirus program. Once installed, scan your Mac and delete the infected files.
Step 4: Delete Junk Files.
After removing the virus from your system, delete all junk files that might have been infected by the virus. You can use an app such as [sc name="outbyte-macrepair"] to get rid of all the trash lurking somewhere in your Mac.
Step 5: Clear Browser History and Edit Preferences.
The number one preventive measure against the Adobe Flash Player virus on Mac is to not visit the websites showing these notifications. To avoid stumbling upon these malicious websites, delete them from your browser history by going to Safari > Clear History > Clear all history.
You might also need to clear all website data to ensure that the virus will not keep on coming back. To remove website data, click Preferences from the Safari menu, then choose the Privacy tab. Click Remove All Website Data > Remove Now. Take note that all saved website data will be deleted and you will need to sign in for all websites the next time you visit them.
Step 6: Remove Unfamiliar Extensions.
After clearing your browser history, check Safari for extensions that have been installed by the virus.
To do this:
Launch Safari while holding the Shift This will prevent previously opened pages from loading.
Click Safari from the top menu, then choose Preferences.
Click on the Extensions tab and scan the list for extensions that you don't recognize.
Click on the extension you want to remove, then click the Uninstall button.
Step 7: Check for Recently Installed Software.
It is also possible for malicious software such as the Adobe Flash Player virus to install additional apps on your Mac. Go to Finder > Go > Applications and see if there are new apps that you don't remember installing. Drag them to the Trash or right-click and then choose Move to Trash to uninstall.
Final Notes
The "Flash Player Update REQUIRED" virus on Mac is difficult to get rid of because it keeps coming back no matter what you do. To make sure that you completely delete all infected apps and files, follow the guide above closely. Restart your Mac after performing these steps and see whether the virus symptoms have gone away.
Give us some love and rate our post!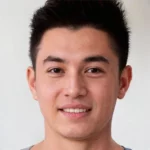 Vic is a tech enthusiast who loves to be up-to-date with the latest and greatest technology in the world. He creates content that educates and helps users with their tech-related questions. Vic manages our website to ensure that our readers have a seamless experience while browsing. He excels in troubleshooting errors and resolving Windows issues for gaming and work purposes.