If you come across a Msfeedssync.exe file in your system, you can get alarmed as this is not common. Files with the .exe extension are usually associated with malicious entities since they are executable. Therefore, it is in any tech's nature to investigate an unfamiliar file lying around the system.
Msfeedssync.exe is a legitimate file associated with Internet Explorer, which explains why it is found in Microsoft devices. The file can be suspicious to many when constant errors associated with it begin to show from the Task Manager. This file runs in the background when Internet Explorer RSS feeds are being updated. This occurs when the user has enabled automatic Feeds synchronization option.
To ensure that the Msfeedssync.exe file you are seeing is legit, you must confirm that its location is in the Windows System folder. If found elsewhere, then there are likely legitimacy issues to be considered. Cybercriminals create malware entities that disguise as legitimate processes to avoid being easily detected. These malicious processes will then run in the background, monitoring the user's activities and sending reports to the perpetrators. If you suspect that there's such a type of Msfeedssync.exe file in your system, it's best to run a [sc name="strong-anti-malware-security-tool"] to diagnose its actual intent.
Is Msfeedssync.exe a Legitimate File?
There are many recorded instances where malware creators disguise a virus as a legit process. Therefore, users must first investigate a process before deeming it as real based on its title. If your system is misbehaving, you have all the more reason to be suspicious.
Malware content such as Trojans is disguised so they can imitate common processes usually found in the Task Manager. These Trojans usually come with the .dll or .exe file extension and are distributed via legitimate-looking emails.
The danger is that Trojans are designed to steal information without the affected user's knowledge. To make things worse, they can infect the system with a secondary payload such as ransomware.
Developed by Microsoft, the actual Msfeedssync.exe file is used to initiate feed synchronization. When the process is running, it must not trigger higher CPU usage or consume excess computer resources. If you identify any discrepancies such as higher CPU usage in the process, it is likely that a malicious file is posing as Msfeedssync.exe.
Should Msfeedssync.exe Be Removed?
If Msfeedssync.exe file is not real, its purpose to infiltrate the system can include:
Spread other malware content to the system
Insert dubious scripts
Execute cryptocurrency mining tasks in the background
Record and steal valuable data
Steal passwords by recording keystrokes
Expose the system by opening a back door for more attacks
So, if you find out that the Msfeedssync.exe file version is not legitimate, you mustn't think twice about removing it. This malware entity is dangerous and should be taken care of immediately. However, if the process is legitimate, there is no harm in keeping it.
The use of RSS feeds is related to news as well as blog sites. A visit to a particular blog or news site triggers an automatic subscription to the RSS feed. Msfeedssync.exe processes constantly check for new content from the RSS feeds available.
We advise checking the file's status using a reliable [sc name="anti-malware-security-tool"]. This type of tool can help detect any misbehaving processes, separating the legitimate from dubious ones. If the security suite detects Msfeedssync.exe as a Trojan or virus, you should remove it instantly.
To confirm that you're not dealing with the malware version of Msfeedssync.exe, do the following:
Open Task Manager by simultaneously pressing the Ctrl + Alt + Delete keys. Select Task Manager.
Now, go to the process Msfeedssync.exe and choose Open File Location.
Confirm that the file location is in the C:\Windows\System folder.
If there is a different path, the file is malicious.
There are many ways to spread malicious content. To keep your system clean and secure, you must know how to identify behaviors that can easily expose your system to viruses.
Malware perpetrators usually target careless internet browsers. These are individuals who don't validate sites they visit and provide personal details to. Frequent visitors to torrenting sites are also subject to malware attacks.
Spam emails as well as phishing tactics are also used to distribute malicious content posing as Msfeedssync.exe. Before downloading a document from an unknown email, you should first check its validity. Some malicious processes are triggered when the carrier, such as a folder or file, is downloaded to the targeted device. The payload is launched without the need for the user's approval, hence infecting the computer.
Delete Msfeedssync.exe Malicious File Using Anti-Malware Programs
As already indicated, if you're dealing with a malicious version of the Msfeedssync.exe process, there is a chance that your system is already swamped with virus content. Thus, by simply deleting the process and associated file, the problem will not be solved.
All associated files must be removed. The affected files, folders, and locations in the system must also be cleaned. You can only accomplish that by acquiring a reliable anti-malware tool. There are a couple of strong security tools in the market that can be selected, so choose wisely. Perform a full system scan using the anti-malware suite and quarantine all the content tagged as dubious. Ensure you are using the latest version of the anti-malware tool so that it performs accurately based on the latest database.
Keep the security tool running in the background at all times to avoid future virus attacks. Always uninstall programs that are no longer needed and keep the computer clean with the help of cleanmgr. To launch it, follow these steps:
Press Windows + Q keys, and then type cmd.
Now, press the Ctrl + Shift + Enter keys simultaneously to launch Command Prompt with administrator privileges. If prompted by the UAC, click on Yes.
Into the Command Prompt field, insert the command below and hit the Enter key for the process to begin: cleanmgr
You can also perform an SFC scan to check if there are any corrupt or missing system files caused by the infection. Use Steps 1 and 2 above to launch an elevated Command Prompt, but this time, insert sfc/scannow instead of cleanmgr and hit the Enter key to initiate the process.
As you can see, chances of the Msfeedssync.exe file being legitimate when you're experiencing system glitches are low. This should serve as a wake up call to revisit the overall system defense structure. To avoid any dubious files from penetrating your system, get a trusted antivirus security suite and keep it running all the time. This measure will shield off any attacks and keep the PC healthy.
Give us some love and rate our post!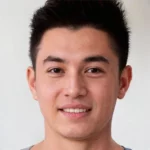 Vic is a tech enthusiast who loves to be up-to-date with the latest and greatest technology in the world. He creates content that educates and helps users with their tech-related questions. Vic manages our website to ensure that our readers have a seamless experience while browsing. He excels in troubleshooting errors and resolving Windows issues for gaming and work purposes.