Microsoft has developed a wide range of applications for creating and managing documents, emails, presentations, and projects. Moreover, most of their programs are user-friendly and are usually trusted over other options. But as often the case, quality comes at a price. Most people will not have an issue paying for the software. After all, the tech giant has also made it available at an affordable price.
But some users might want to use the software free of charge. For this reason, they might use unauthorized copies of Microsoft software by using key generators to activate them. AutoKMS.exe is one of the files that keep these cracked copies of Microsoft Office activated.
Based on several online user ratings, it appears as if users are still divided on whether or not AutoKMS.exe is dangerous. In this guide, we will look at different aspects of this file, including what it is, how dangerous it is, and how to get rid of it from your computer. So, let's get started.
AutoKMS.exe File Information?
AutoKMS.exe is a software component of AutoKMS, and it usually found in C:\Windows\AutoKMS\AutoKMS.exe. Sometimes, you may find this file in C:\Windows\AutoKMS.exe.
AutoKMS.exe is not a Windows OS core file and can cause a few problems. Its known sizes are 3,738,624 bytes and 3,727,360 (on Windows 10/11/8/7/XP), but there are 26 other variants.
The file is used mainly to crack or activate unregistered copies of Microsoft software, making it possible to avoid payment and bypass the security measures. Unfortunately, AutoKMS.exe or Hacktool:Win32/AutoKMS is associated with malware and other malicious software. There have been several cases of malware being distributed with this kind of file.
AutoKMS.exe is categorized as a hacker tool, which means that hackers can use it to access your computer remotely. In fact, most antivirus programs categorize AutoKMS.exe as malware. For instance, Symantec identifies it as Trojan.Gen, eSafe treats it as Win32.Trojan, while Microsoft Security Essentials considers it as HackTool:Win32/Keygen.
Hackers can use hacker tools like AutoKMS.exe to download other malicious programs once it gained control of your PC, use it as zombies to carry out attacks, or even use it for other malicious purposes. Precisely, they may use it for the following reasons:
To receive configuration data
To alert its developers about a new infection
To download and operate arbitrary files, including those with malware
To upload data obtained from the infected device
To receive instructions from remote hackers
How Does It Work?
Now you know what AutoKMS.exe is, you may be curious about how it works. Basically, once you have a cracked version of, let's say Microsoft Office 2013, you will need AutoKMS to keep it active.
Microsoft's volume licensing enables institutions and businesses to provide Windows and Microsoft applications to their students or employees. In this setup, only one KMS activation key is given to the client. So, an administrator may install that key on a computer or server, and then client copies send activation requests to this host. Tools like AutoKMS.exe can intercept and satisfy these requests even when there is no legitimate KMS host to receive them.
This program can run in the background, or it can be installed just any other Windows application. It will then connect to remote servers and start mimicking the Microsoft's KMS Activation process. AutoKMS normally activates your license for 180 days. After this period, you will simply run the app to get a new license for an additional 180 days.
It may sound great, but there are unseen dangers that come with it. First, cracked versions of Microsoft Office or Windows are not safe to use. These versions are usually used as a testing ground and nothing more. Additionally, pirated versions are heaven for cybercriminals, where they can modify the files as they wish.
Even if you were to use AutoKMS with legitimate Microsoft products, there is a high likelihood of things going south for you. Because of security measures, you may experience system crashes or a drop in performance.
So, Is AutoKMS.exe Dangerous?
While this guide will help you remove executable files from your computer, it doesn't imply that AutoKMS.exe is an extremely harmful file. It is graded as a low to medium threat. The only challenge is that it is often used to activate unregistered software, which may come with a variety of threats like Trojan viruses. With this confusion, it shouldn't be surprising to find some people asking: Is AutoKMS.exe an office crack or a Trojan?
Overall, AutoKMS.exe is an illegal third-party tool. So, you will not be sure what you are working with or what to expect. It could connect to the remote host, and then download malicious programs or grant access to hackers to wreak havoc in your system.
As we touched on earlier, AutoKMS.exe is not essential for Windows, and the file is even unknown in the Windows folder. In most cases, the file conceals its presence in the core Windows folder and may target user profiles or manipulate other programs. In other words, AutoKMS.exe may act as a doorway for other malicious files to get into your system. For this reason, it is safe to conclude that AutoKMS.exe is 50% dangerous. You can easily know if AutoKMS.exe is a threat by considering these two scenarios:
If the file is located in the C:\Windows folder, then it is more likely to be a threat in 51% of the cases.
If the AutoKMS.exe file resides in a subfolder of a user's profile folder, then the security rating is 100% dangerous. Usually, the program is loaded during the Windows startup process and may appear to be a compressed file.
How AutoKMS.exe Got into Your System?
This program can sneak into your computer through the following strategies:
Spam Emails: Hackers may trick unsuspecting users to act on emails that contain the AutoKMS installer as an attachment. In most cases, these crooks give attention-grabbing titles to these emails to trigger you to open the attachment. As soon as you open it, the malware enters your system.
Software Bundling: Cybercriminals often bundle malicious programs with other free software to get an unnoticed leeway into your system. When you install the free application, the malicious program infects your computer system.
Malicious Websites and Ads: These websites are created mainly for promoting malware infections. They include free download platforms, torrent sites, and porn sites. When you visit such websites, the malware gets into your computer without permission. Besides this, you could also get the infection through fake updates and advertisements.
Detecting AutoKMS.exe
The following signs signal that AutoKMS might have made its way into your computer:
Unexpected Slowdown: The AutoKMS.exe malware can slow down your PC. So, if your device takes a lot longer than usual to perform simple tasks or restart, your PC may well be infected with the AutoKMS.exe malware.
Annoying Pop-Ups: AutoKMS may bombard your computer with annoying pop-up ads, even when you are not connected to the internet. In the worst-case scenario, the malware may track your browsing activities and steal your personal information.
Unnecessary Redirects and Desktop Shortcuts: AutoKMS may alter your internet settings or redirect you to undesired websites. Sometimes, it may even add useless shortcuts on your desktop.
Emails Sent Automatically from Your Mailbox: If AutoKMS gains control of your mailbox, it may create and send unsolicited emails with virus attachments to other people.
How to Remove the AutoKMS.exe Malware from Your Computer?
Before deciding on how to remove this file from your computer, you should establish if it is a threat or not. A program like Outbyte Anti-Malware will tell you if the AutoKMS.exe file on your computer is interfering with its performance. We recommend it for its highly-rated security features that will keep your computer safe from malicious programs, such as AutoKMS.exe. If the antivirus considers it as malware, it will mark it for cleanup.
To remove AutoKMS from your computer, you will need to get rid of all the files and folders associated with it. Unfortunately, Trojan viruses are usually hard to detect, so you may have to carry out several steps to ensure that the infection is indeed gone. Sometimes, the malware might hide under different names. With that said, let's now look at the different steps to get rid of this file on your PC.
Step 1: Boot Your Computer into Safe Mode
The easiest way to boot into Safe Mode is to use the MSconfig command:
Press the Windows logo and R keys together to open the Run dialog box.
Now, type msconfig into the text box and press Enter.
Navigate to the Boot tab.
Under Boot b, check the Safe boot box as well as the Network radio button.
After that, click OK to boot your PC into Safe Mode.
Step 2: Kill the Process in The Windows Task Manager
To end AutoKMS processes on your system, open the Task Manager, and then follow the steps below:
Use the CTRL + Shift + Esc keyboard shortcut to open the Windows Task Manager.
Navigate to the Processes tab and then search for all malicious processes, especially those linked to AutoKMS.
Right-click on each of them, and then choose Open File Location.
Scan all the files there with your antivirus program.
After that, end the infected processes, and then delete their folders.
Step 3: Remove the Application from the Control Panel
Besides deleting the process from the Task Manager, you also need to uninstall the program from your system. You can remove it via the Control Panel. Here is how it goes:
Go to start, type control panel into the search field, and hit Enter.
Choose Control Panel from the list of results.
Once the Control Panel window opens, navigate to the Programs and Features option.
Search for AutoKMS and any other malicious program, and then right-click on them and choose Uninstall.
Confirm your selection to complete the process.
Step 4: Remove Illegal Entries from the Windows Registry
As we discussed earlier, AutoKMS may edit the Windows registry, making it even more difficult and riskier to resolve. To delete any entries that were created by the AutoKMS.exe malware, follow these instructions:
Type Regedit into the search field, and then hit Enter.
Once the Registry Editor opens, press CTRL and F keys simultaneously, and then type the name of the virus.
Now, search for the entries with a similar name, then right-click on them and choose Delete.
If nothing shows up, you can follow these directories to look for illegal entries:
HKEY_CURRENT_USER—-Software—–Random Directory
HKEY_CURRENT_USER—-Software—Microsoft—Internet Explorer—-Main—- Random
HKEY_CURRENT_USER—-Software—Microsoft—-Windows—CurrentVersion—Run– Random
Note: You should be aware that removing executable files or deleting registry entries without understanding what you are doing could harm your operating system or even your data. For this reason, we recommend using a reliable PC cleaning software to get rid of corrupted registry entries and other junk on your computer.
Step 5: Remove the Malware from Your Browsers
If you are still experiencing the problem in your browsers, you need to reset them to their default settings. You can only perform this step if the previous steps did not solve the problem.
Internet Explorer
Open Internet Explorer.
Click on the gear icon in the top-right corner to expand the menu.
Choose Internet Options.
Navigate to the Advanced tab, and then click on the Reset button.
When asked to confirm your selection, check on the Delete personal settings box, and then click Reset.
When the process finishes, a confirmation dialog box will appear. Just click Close.
Google Chrome
Launch Google Chrome.
Click on the three dots in the top-right corner to reveal more options.
Now, choose Settings, then scroll to the bottom and click on Show advanced settings.
Under the Reset settings sections, click on the Reset settings button.
In the window that appears next, click Reset to confirm your selection.
Mozilla Firefox
Open the Firefox browser.
Now, click on the Firefox menu icon in the upper-right corner, then choose (?) Help.
Next, select Troubleshooting Information.
In the upper-right corner of the Troubleshooting Information window, choose Refresh Firefox.
Confirm your selection by clicking on the Refresh Firefox button.
Firefox will close automatically and activate the settings. When it finishes, a confirmation box will appear where you will click Finish.
After completing the above steps, it is highly advisable to perform a deep scan of your system with a reliable third-party anti-malware solution to look up for virus leftovers. In fact, you might not need to carry out all the above steps if you aren't sure of what you are doing. If you face any challenge while trying to get rid of the AutoKMS.exe malware, try using anti-malware tools to automate the process for you.
Conclusion
A clean and tidy computer is an essential requirement for avoiding most computer troubles. If you followed through all the recommended steps and have already scanned your computer for leftover files, your PC should now be free of any virus. To minimize the negative impact of AutoKMS.exe, back up your files regularly, or at least create restoration points.
Also, remember that there isn't a thing as free software. If you take shortcuts, you are more likely to pay more than you would have paid to gain the right license for the software.
What was your experience with AutoKMS.exe? Talk to us in the comments section below.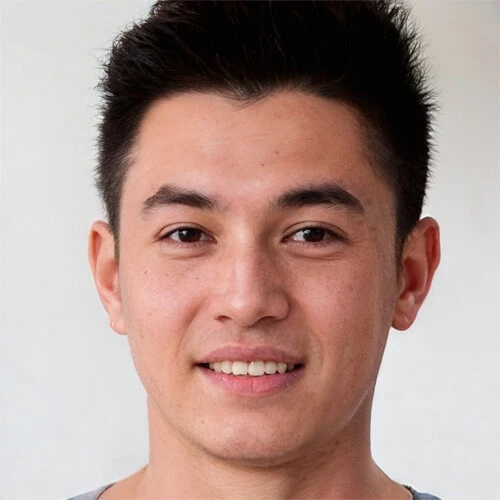 Vic is a search engine optimization expert, helping to optimize websites to make them more user-friendly. He's been in the industry for more than 10 years, and his work speaks a lot about his experience and expertise in the IT and digital marketing fields. 
Vic is the one in charge of keeping our website running smoothly and efficiently, to make sure that our readers have a wonderful experience while visiting the website. He's good at troubleshooting errors and fixing Windows issues that come up either when playing games or working on the computer. 
Vic is a certified gadget freak who feels the need to surround himself with cutting-edge technology. And this passion has helped him a lot in creating content that informs and guides users on using and troubleshooting the latest technology. He is an avid researcher who is always hungry for the latest news and updates on the most cutting-edge technology.