Congratulations, you've just removed that annoying malware from your Windows 10/11 computer! But just when you thought your agony is over, you realized that there is no internet after removing malware. It seems that the malware entity has altered your proxy or DNS settings.
Well, here's what you should know. It is common for malware entities to change your DNS or proxy server addresses to add their own address. They do so to redirect your searches or display malicious ads while you're exploring the web. Even if you have already removed the malware, you will still have to manually change your DNS or proxy server settings so you can connect to the internet.
While some antivirus suites can revert the changes made by these malicious entities, it is often not enough. So, to fix this, you will have to take the manual route.
How to Fix No Internet Connection After Removing Malware
So, what to do when there is no internet after removing malware? In this section, we will teach you what to do when there is no internet connection after removing a malware entity.
Fix #1: Restart your PC
Often times, what your device needs is a complete reboot to fix all issues that malware entities may have left. To restart your Windows device, follow these steps:
Press the Windows + L keys. This will take you to the sign-in screen. Do not input your login credentials.
Click the Power button and select Restart. This will restart Windows.
Fix #2: Disable your proxy server via LAN settings
The first recommended fix involves checking if your proxy server is disabled for your connection. A proxy server acts as a tunnel that connects users to a server and a web page. This provides complete anonymity. And in most cases, when malware entities attack, they set up their own proxy servers on the host system to allow them to perform different tasks over the web and remain untraceable.
To disable your proxy server and keep malware entities at bay, here's what you should do:
Press the Windows + R keys simultaneously.
Input inetcpl.cpl into the Run dialog box and press Enter.
Navigate to the Connections tab and select LAN settings.
Check if the Use a proxy server for your LAN option is unticked.
Hit OK to proceed.
Check if the error persists.
Fix #3: Reset your DNS settings
Generally, the DNS is set up and provided by your ISP. However, certain programs and applications can alter these settings. It can even be done manually. When the DNS setting is changed due to a malware attack, it is likely that you will experience no internet connection. So, if your device has been infected by a malware entity and you had it removed already, it is always recommended to reset your DNS settings after.
Here's how to reset the DNS:
Right-click on the Start button.
Select Settings.
Navigate to Network and Internet.
Go to Ethernet or WiFi.
Click Change adapter options.
The Network Connections window should pop up. Here, right-click on your connection.
Select Properties.
Tick the Internet Protocol Version 4 (TCP/IPv4) option and click Properties again.
Next, tick the Obtain an IP address automatically and Obtain DNS server address automatically options.
Continue by clicking OK.
Fix #4: Reset your browser
Once you have reset your proxy server and DNS settings, it's high time that you reset your browser, too. This is because some malware entities may have left some of their components or traces in them.
To reset Google Chrome, do the following:
Launch Google Chrome.
Select Menu.
Click Settings.
Scroll down the window and select Advanced.
Find the Reset and clean up section and click the Restore settings to their original defaults option.
Confirm your acting by clicking the Reset Settings button.
To reset Mozilla Firefox, here's what you should do:
Launch Mozilla Firefox and click on Menu.
Select Help.
Choose Troubleshooting Information.
Go to Give Firefox a tune-up section and click Refresh Firefox.
Confirm the reset by clicking Refresh Firefox.
To reset Microsoft Edge, refer to the steps below:
Launch Microsoft Edge.
Click the menu and choose Privacy and Security.
Navigate to the Clear browsing data section and tick all the items you want to clear.
Hit the Clear button once done.
Now, launch Task Manager by pressing the CTRL + Shift + ESC keys simultaneously.
Go to the Details tab.
Locate every task associated with Microsoft Edge and click End Task.
Fix #5: Scan your PC with a reliable anti-malware solution
As mentioned above, there are antivirus solutions that can remove malware entities and fix whatever problem they may have brought to your device. [sc name="reliable-anti-malware-suites"] can detect and remove malware like Trojans, spyware, worms, bots, and a lot more.
Although your Windows device already has a built-in antivirus solution, which is Windows Defender, you can always run another scan using a third-party program. Just make sure that the software you download is legit and runs alongside Defender without conflicts.
Once you have an antivirus program installed on your PC, just fire it up and run a complete scan. Wait for the scan to complete and follow the recommended actions for better results.
Fix #6: Run the Windows Network troubleshooter
Microsoft has created a troubleshooting utility for fixing internet-related issues of your Windows device. It's called the Windows Network troubleshooter. To use it, follow these steps:
Click the Start button.
Navigate to Settings > Network and Internet > Status.
Select the Network and Internet Status settings.
Go to Network Settings and click Network troubleshooter. This will launch the Windows Network troubleshooter.
Follow the instructions and check if the error is resolved.
Fix #7: Check your modem and router
After trying the fixes above and there is still no internet connection, you may want to check your external peripherals. Make sure the router or modem is properly connected to your device. And then, give them a reboot.
To reboot your router or modem, here's what you should do:
Unplug the power cord from the power source.
Wait at least a minute before reconnecting the power cord.
Let the device power up for a few minutes.
You may also want to check the cables. Perhaps, they are not connected to the correct ports, hence the no internet connection problem.
Fix #8: Ask your ISP
If all else fails, call your ISP. It is possible that the issue is in their end and not yours. If the problem is with them, there is nothing else you can do but wait.
In Conclusion
When malware attacks, don't worry because there are reliable antivirus solutions that can save the day. However, if they leave issues like the no internet connection problem, just refer to this guide and the problem should be solved.
You can always begin with the simplest fix, which involves restarting your PC. If it doesn't work, try other solutions in this list until you find one that works for you. Now, if you do not trust your technical and troubleshooting skills, please do not hesitate to seek assistance from Windows experts.
Have you experienced the no internet connection problem after removing a malware entity from your device? How did you fix it? We'd love to know. Share your solutions in the comments!
Give us some love and rate our post!


If you're running into errors and your system is suspiciously slow, your computer needs some maintenance work. Download
Outbyte PC Repair
for Windows or
Outbyte Antivirus
for Windows to resolve common computer performance issues.Fix computer troubles by downloading the compatible tool for your device.
See more information
about Outbyte
and
uninstall instructions
. Please review
EULA
and
Privacy Policy
.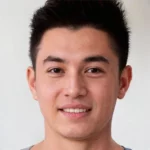 Vic is a tech enthusiast who loves to be up-to-date with the latest and greatest technology in the world. He creates content that educates and helps users with their tech-related questions. Vic manages our website to ensure that our readers have a seamless experience while browsing. He excels in troubleshooting errors and resolving Windows issues for gaming and work purposes.