One way to convince someone that they need help is to create a problem for them. This is a political move that has been in use in various industries for centuries. Unfortunately, it has reached the online community with many users falling into the trap set by dubious developers. With many websites convincing users that they need the help of certain software to take care of the detected system problems, unsuspecting users end up downloading rogue applications. Techmobionline.com is among the malicious sites that scam users in such a manner.
What Does Techmobionline.com Do?
Before we begin describing what Techmobionline.com does, let's make one thing clear; no website can detect issues on your device by just visiting it. The software must first be installed and run to determine performance issues in your computer.
Now, Techmobionline.com claims to be capable of detecting issues in your computer when you visit the site. It will then recommend a potentially unwanted program as a solution. This is a scam technique used to scare PC users into installing promotional apps.
By just visiting this scam site, an alert appears to the user, telling them about an infection on their browser, spyware monitoring their online activity, or a virus causing system performance issues. It will then offer to help by recommending a particular software designed to fix such issues or a [sc name="vpn-tool"] to enhance your online privacy. However, all apps recommended by this site cannot be trusted. If, at some point, you installed or clicked on one of this site's alerts, you're likely infected with a potentially unwanted application.
Moreover, if you landed on the Techmobionline.com site, your system is likely infected with adware. Regardless of the cause and source of the Techmobionline.com adware, you are at the right portal. Here, you will learn more about this dubious site which leads to various computer infections such as Trojans, adware, browser hijackers, crypto-miners, and ransomware.
There are many types of websites such as Techmobionline.com that try to trick users into installing malware. One thing that computer users should always remember is that a website cannot detect viruses or PC issues. It can only spread malicious content.
For instance, there are two approaches used by Techmobionline.com to persuade users into installing rogue apps. The first technique focuses on deceiving users into installing a fake tool. Visitors to the site are shown the message below:
Apple Security
Tuesday
19 January 2021
We have detected that your browser is completely infected with Trojan Virus picked up on recently visited sites.
Immediate action is required, otherwise you will lose your bank card details, social network accounts, and your browser history will be stolen by hackers.
Here is how you can solve this in just a few seconds (Step by Step)
Step 1: Tap REMOVE VIRUS to install trusted Security App from the App Store.
Step 2:Open the app and follow the instructions to protect your device.
Remove Virus
The other approach is to convince users that their online activities are not private and they are being monitored by third-party programs such as spyware. To evade such, users are advised to download and install a VPN client recommended by the site. However, the installation of such apps will only wreak havoc on your system. It will stealthily install malware and open backdoors for more virus attacks. Moreover, users will be further tricked into purchasing licenses of dummy apps that are not designed to serve the actual purposes advertised.
If you see an ad that is too good to be free, it's probably not. Close the tab and move on to a more secure site. But if you landed on a page such as Techmobionline.com through a redirect, you must be concerned and consider following our guide to remove the infections left by the Techmobionline.com adware.
Before going ahead with the removal process, take a look at the following tips on how you can minimize the risk of being infected by adware and other malicious programs online:
Use a reputable and trusted VPN to keep your online activities private and secure.
Avoid downloading content from peer-to-peer platforms such as torrents sites.
Avoid pirated content or cracked software.
Download content from verified distributors or official sites.
Install a strong and reliable anti-malware security software to keep your system protected against malware attacks.
How to Get Rid of Techmobionline.com Virus?
You can get rid of the Techmobionline.com virus by simply blocking sites using an [sc name="anti-malware-security-software"]. Such a tool is designed to block malicious sites such as Techmobionline.com, hence stopping them from deceiving unsuspecting users. Therefore, if you don't have strong and reliable anti-malware security software, it's high time you get one.
Solution #1: Remove Techmobionline.com from the Mac System
On the menu bar, click Go before selecting the Applications option.
Inside the folder, check for Techmobionline.com related features, and then click to drag the suspicious app to Trash. Alternatively, you can right-click on the dubious app and select Move to Trash.
When done, return to Go and select Go to Folder.
Insert /Library/Application Support and hit the Enter key.
Inside the folder, check for any suspicious entries that are related to Techmobionline.com and delete them permanently.
Repeat Step 4 and enter /Library/LaunchAgents as well as /Library/LaunchDaemons followed by the Enter key. Inside the folders, check for entries related to Techmobionline.com and delete all of them.
Solution #2: Remove Techmobionline.com from Safari
Now that you have cleaned the system, you can move on to the browser side and get rid of extensions benefiting or promoting Techmobionline.com behavior.
Access Safari, and then click Preferences.
From the new window that opened, select Extensions.
Check from the list of installed extensions ones that are related to Techmobionline.com. Once identified, click on Uninstall to permanently remove the extensions.
When done, go back to the Safari main window, and this time, select Clear History.
Pick Clear from the drop-down menu, and then click on all history.
Confirm the action by selecting Clear History.
Now, reset the browser by heading back to the Safari main window and pick Preferences once more.
This time, click on the Advanced tab before clicking the Show Develop menu.
On the menu bar, select Develop. Click on Empty Caches.
When done, restart the system for the changes to take effect.
Conclusion
When you have completed the removal of the Techmobionline.com virus, we recommend using a strong anti-malware security software program to perform a full scan on your PC. This will help detect any remaining malware on your computer. Keep the security tool running in the background to receive real-time protection against malware attacks. You must also install a [sc name="reliable-mac-repair-software-utility"] to counter issues caused by malware infections. For enhanced privacy online, invest in a trusted VPN.
Give us some love and rate our post!


If you're running into errors and your system is suspiciously slow, your computer needs some maintenance work. Download
Outbyte PC Repair
for Windows or
Outbyte Antivirus
for Windows to resolve common computer performance issues.Fix computer troubles by downloading the compatible tool for your device.
See more information
about Outbyte
and
uninstall instructions
. Please review
EULA
and
Privacy Policy
.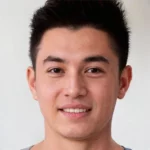 Vic is a tech enthusiast who loves to be up-to-date with the latest and greatest technology in the world. He creates content that educates and helps users with their tech-related questions. Vic manages our website to ensure that our readers have a seamless experience while browsing. He excels in troubleshooting errors and resolving Windows issues for gaming and work purposes.