When it comes to gaming, a computer running Windows is a popular choice among users because of the flexibility of this setup. You can equip your gaming PC with the best graphics driver and add more memory for better performance. Compared to other computers, Windows PCs are easier to customize and upgrade to meet the requirements of whatever software or game you want to run.
The higher the specifications of your computer, the more powerful it is, meaning you should encounter fewer performance issues. Unfortunately, that is not always the case. Sometimes, errors happen even when you are using a powerful gaming rig. One of the errors you might encounter is LiveKernelEvent Code: 141.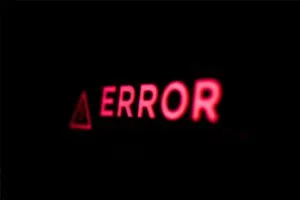 The LiveKernelEvent Code: 141 error is not uncommon on Windows devices. And what baffles a lot of Windows 10/11 users who encounter this error is that it appears suddenly, without warning. Affected users see this error message:
A problem with your hardware caused Windows to stop working correctly.
LiveKernelEvent Code: 141 Details
Problem signature
Problem Event Name: LiveKernelEvent
Code: 141
Parameter 1: ffffba08b4e4a010
Parameter 2: fffff8054373c188
Parameter 3: 0
Parameter 4: 120c
OS version: 10_0_19041
Service Pack: 0_0
Product: 256_1
OS Version: 10.0.19041.2.0.0.256.48
Locale ID: 1033
The effect of this error varies per device. Some users suffer from mild screen flickering, while others cannot identify what's on their screens anymore. There are also users whose screens just gray out or turn green after encountering the LiveKernelEvent Code: 141 error. There are also instances when the affected computer restarts by itself after the error occurs.
This error has brought a lot of frustration to Windows users because the cause of the problem is not known. Common troubleshooting methods also don't work, leaving the affected users at their wits' end.
If you're one of the unlucky users who came across the error LiveKernelEvent Code: 141 in Windows 10/11, then this guide should be useful to you. We will explain what LiveKernelEvent Code: 141 is, what the possible causes of the error are, and how to fix it.
What Is LiveKernelEvent Code: 141?
LiveKernelEvent Code: 141 is a Windows error that is associated with one of your computer's hardware components. It is hard to figure out which hardware component is causing the problem because the error message does not say much about what triggered the error.
The notification message usually reads as follows:
A problem with your hardware caused Windows to stop working correctly.
Problem signature
Problem Event Name: LiveKernelEvent
Code: 141
In some instances, the error comes with a more detailed message:
A problem with your hardware caused Windows to stop working correctly.
Problem signature
Problem Event Name: LiveKernelEvent
Code: 141
Parameter 1: ffff9f88ee238460
Parameter 2: fffff80479d5b938
Parameter 3: 0
Parameter 4: 6b4
OS version: 10_0_18363
Service Pack: 0_0
Product: 768_1
OS Version: 10.0.18363.2.0.0.768.101
Locale ID: 4105
There are no specific symptoms for this error, but some affected users report experiencing sluggishness and unresponsiveness before LiveKernelEvent Code: 141 pops up. One thing common among those affected by this problem is that they are playing a game when the error happens.
However, most of the games they were reportedly playing when the error occurred do not have high hardware and software requirements. Some were even able to play resource-heavy games without trouble, only to encounter the error when playing a less intensive game.
What Causes LiveKernelEvent Code: 141?
Because the error is hardware-related, it is important to check the computer's hardware components, such as the graphics card, memory, hard disk, and fans. Overclocking and overheating should also be listed as possible culprits. It is also possible that the error is being caused by faulty, outdated, or conflicting device drivers.
There is no specific cause of the LiveKernelEvent Code: 141 error, which makes this issue harder to resolve. What you can do is go through our troubleshooting guide below and work your way down the list of solutions until you find one that works for you.
How to Fix Windows 10/11's LiveKernelEvent Code: 141
As mentioned above, there is no universal fix for the LiveKernelEvent Code: 141 error in Windows 10/11 because it could be caused by different factors. Thus, it is important to perform a system-wide assessment to pinpoint the source of the problem. Let's start with these simple troubleshooting tips to try and resolve the error:
Install all available system and security updates. Click on Start > Settings (the gear icon) > Update & Security, then click Check for updates to automatically scan for any pending updates you need to install.
Update all device drivers. Sometimes, not all driver updates are included in automatic Windows updates, so you may need to update each of your device drivers manually. Type device manager into the search box, then click on Device Manager from the results. Look for any entry with a question mark and update the driver for that particular hardware. Right-click on the entry, then choose Update driver.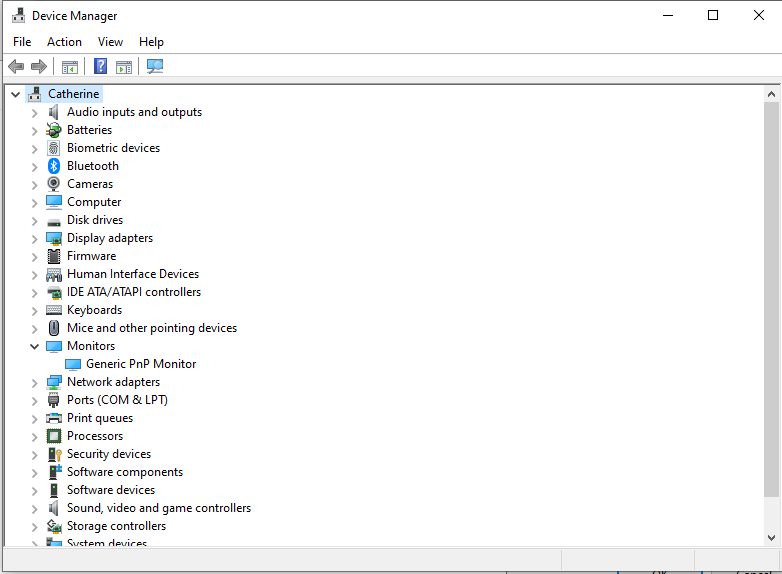 Turn off your antivirus software temporarily. An overprotective security software program can also cause inconsistencies within your system, leading to computer errors.
Get rid of unnecessary files on your computer using a PC cleaning app called Outbyte PC Repair. Cleaning up your system will help maximize your computer resources, optimize your system processes, and minimize errors, such as LiveKernelEvent Code: 141.
Once you've done all of the above, reboot your computer and observe whether the LiveKernelEvent Code: 141 issue has been resolved. If not, give the solutions below a try.
Fix #1: Run a Disk Check
One of the first hardware components you need to check is the hard disk. A hard drive with a corrupted component or file can cause various problems, including the LiveKernelEvent Code: 141 error. Fortunately, Windows 10/11 is equipped with a tool called CHKDSK, which is designed to scan and fix hard drives automatically.
To perform a disk check, follow the instructions below:
Press Win + X to bring up the Power User menu.
Hold the A key, then click the Windows PowerShell program to run it in administrative mode.
Click Yes to confirm the launch.
Type in the following command: chkdsk c: /f /r /x (C: refers to the disk you want to check).
Press Enter.

Let the program run its diagnostic process and wait for the results. CHKDSK should repair any error it encounters, otherwise, it will provide you with more information or further instructions at the end.
Fix #2: Check Your Memory
The next component you need to check is the computer's RAM. You can use the Windows Memory Diagnostic tool to determine if your PC has a faulty memory stick. To run this program, do the following:
Search for Control Panel using the search menu.
Click on System and Security > Administrative Tools.
Double-click the Windows Memory Diagnostic tool. Another way to launch this tool is by pressing Win + R (this will launch the Run dialog), typing mdsched.exe into the dialog box and clicking OK.

Choose between Restart now and check for problems (recommended) and Check for problems the next time I start my computer. For the purpose of this guide, click on the first option.
Your computer will restart and boot into the Windows Memory Diagnostics environment. Wait for the scan to be completed to check for any problems with your computer's memory. If there is no issue with your RAM, proceed to the next solution.
Fix #3: Set Your Fan Speed to the Maximum
Overheating is one of the possible reasons behind the LiveKernelEvent Code: 141 error in Windows 10/11. To make sure that your system is well-ventilated and doesn't overheat, you can set the speed of the CPU fan to the maximum.
You can use a third-party app, such as SpeedFan, to do this. Or you can edit the fan speed via the BIOS settings. Although manufacturers might call this feature differently, there is always a fan speed setting hidden somewhere within the BIOS.
To edit your fan speed using the BIOS settings, follow the steps listed below:
Press Win + I to launch Settings, then click Update & security.
Choose Recovery from the left menu, then click Restart now under the Advanced startup section.
Click Troubleshoot > Advanced options.
Choose UEFI Firmware settings, then click Restart.
Your PC will then boot into the BIOS/UEFI settings, and all you need to do is find the setting for the fan speed and adjust it from there.
Fix #4: Underclock Your GPU
Before proceeding with the rest of the troubleshooting steps, make sure that this type of system instability is not caused by your GPU, CPU, or RAM being overclocked.
Furthermore, if you are still overclocking your component, determining the exact cause of the 141 LiveKernelEvent error is nearly impossible.
Overclocking causes certain components (CPU, RAM, or GPU) to run at higher frequencies than usual, resulting in higher temperatures.
Even if you haven't manually increased the frequencies or voltages of your components, you may have installed overclocking software such as MSI Afterburner, AMDRyzenMaster, Intel Extreme Tuning, Performance Maximizer, or CPU-Z.
Here are the steps on how to revert any overclocked frequencies:
Boot into the BIOS/UEFI environment using the instructions above.
Look for the Frequency/Voltage Control settings.
Scroll down to CPU Frequency/Voltage Control, then press Enter to select it.
Lower the value of the clock speed.
Lower the vCore or core voltage setting as well.
Save your settings and exit the BIOS.
Once you have adjusted the settings, you can go back to your usual activity and see if the error appears again.
Fix #5: Reinstall GPU Drivers
In most cases, the LiveKernelEvent Code: 141 issue is related to the GPU of the affected computer. The easiest way to fix this is to uninstall the graphics driver and then install a clean and updated copy of the software. Here is how to do this:
Press Win + R to launch the Run dialog.
Type in devmgmt.msc, then press Enter to open the Device Manager.
Scroll down to Display adapters and expand the option to reveal the devices included in that category.
Right-click your graphics card, then click Uninstall device.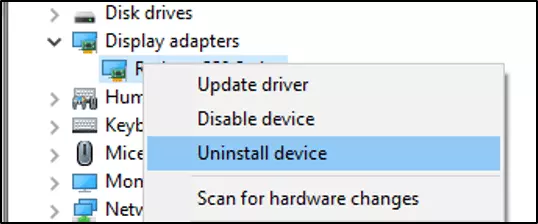 The driver software for your graphics card will then be uninstalled from your computer. The next step is to download the latest driver for your graphics card from the manufacturer's website and install it on your computer. For this, you will need to find out the model and version of your graphics card, as well as the Windows 10 version you are using.
Fix #6: Reinstall GPU Drivers Using DDU
Sometimes, uninstalling and then reinstalling your GPU drivers is not enough because the previous driver version has not been completely deleted. If this is the case, you can use a program called Display Driver Uninstaller, or DDU, to do the job.
DDU is a driver utility program that lets you remove all traces of your previous display and audio drivers on Windows. This works for NVIDIA, AMD, and INTEL. This tool is useful when you're having trouble reinstalling driver files due to a conflict with the older version.
All you need to do is download and install the DDU program and choose the driver you want to uninstall. Restart your device after the driver has been deleted and then install an updated version of the driver file.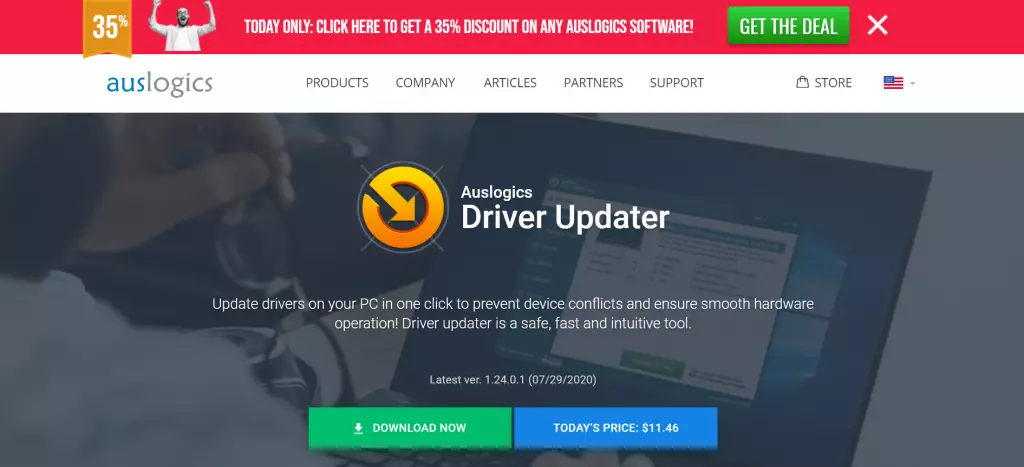 If you don't fancy the idea of using the DDU program, you can use another driver updater tool instead. One app we can suggest is Auslogics Driver Updater. This tool updates all your PC drivers in one click. Also, it prevents driver conflicts and helps achieve smooth hardware operation.
Fix #7: Update your GPU driver
If the problem is caused by obsolete driver components, updating the affected driver should resolve it. When games need new software capabilities to communicate with the graphics card, GPU manufacturers release driver updates.
You should update your device driver software if you haven't done so in a while.
To begin, install updates for your computer using the Windows Update client. Updates are necessary because they fix bugs and improve performance. If Microsoft has released a new version of your graphics card driver, the client will assist you in installing it. If you don't know how to update your system, follow these steps:
Using the Win + I keyboard shortcut, open the Settings app.
Click on the Update & Security icon after Windows Settings opens.
Allow the Windows Update client to check for and download updates.
Click the Download and Install button if you have optional updates, such as quality and feature updates.
When the client has finished downloading the updates, click the Restart Now button to allow it to reboot your computer and begin the installation process.
It is important to note that your computer will most likely reboot several times before the installation process is complete.
When the process is finished, your computer will restart normally. You can now launch the game or app to investigate the issue.
Fix #8: Disconnect Any External Peripherals and Reinstall Their Drivers
There may be a conflict between your device drivers. So, try disconnecting your external peripherals and then reconnecting them one at a time to figure out whether any of them is causing the problem event name livekernelevent code error.
After that, you may try reinstalling or updating any associated device drivers.
To reinstall a device driver, do the following:
Into the search field, type device manager. Click on the top result.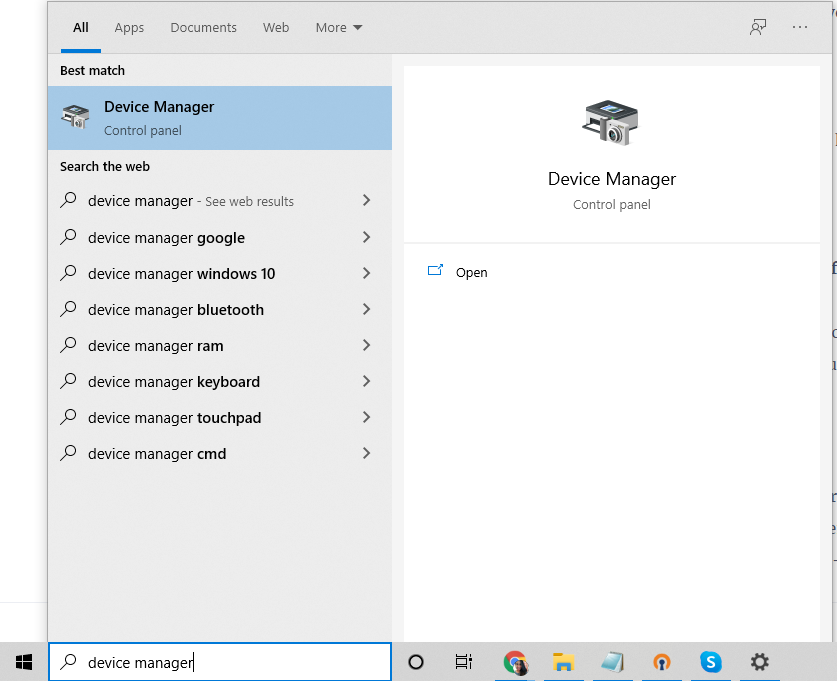 Right-click on the problematic device and select Uninstall.
Restart your computer.
Upon reboot, Windows will attempt to reinstall the device driver.
Alternatively, you can use your driver updater tool. This is a faster and safer option to avoid compatibility problems with your CPU architecture.
Fix #9: Examine Your GPU Card for Signs of Failure
If you only get this error (Live Kernel Event 141) when your computer is rendering a task that is very demanding on the GPU and reinstalling the drivers didn't help, the next step is to troubleshoot for a possible hardware issue affecting your graphics card.
We recommend using FurMark for this because it is one of the simplest and most effective tools for testing the performance and stability of your GPU. It will detect heat issues, insufficient power to the card, incorrectly seated power cables, and other potential causes of GPU card misbehavior.
Important: FurMark will subject your GPU to extreme stress, causing your graphics card's temperature to skyrocket. Stop the test if the temperature exceeds 80°C and continues to rise. This will prevent further damage to the GPU.
If you're ready to test your GPU for any hardware issues, follow the steps below to install, configure, and run FurMark on the machine that's facing the 141 Live Kernel Event error:
First and foremost, download the most recent version of FurMark.
After the download is complete, double-click the installer and, if prompted, click Yes in the User Account Control window.
To accept the EULA, select I accept the agreement and press Next on the first installation screen.
Next, choose a suitable location for FurMark to be installed and click Next once more.
Navigate through the remaining installation prompts before finally clicking Install to begin the Furmark installation.
Wait until the installation is finished, then launch FurMark and click Yes when prompted to grant admin access via User Account Control (UAC).
After you've successfully installed and launched Furmark, change the Resolution setting to the highest resolution your monitor supports.
Then, click the Settings button and make sure the following checkboxes are ticked off:
Burn-in
Xtreme burn-in
Post-FX
GPU temperature alarm
Log GPU data
Once all relevant check boxes have been checked, click OK to save the changes and close the Settings window.
When the FurMark utility is ready to use, click the GPU stress test button and then confirm the operation by clicking GO.
Now that the utility is running, carefully examine the output display to see if you can spot any artifacts. If you do notice artifacts or even a system crash, you've just determined that you're dealing with a GPU card that is beginning to fail – in this case, return your GPU to the warranty issuer (if the warranty is still valid) or order a replacement.
Note: If the temperature quickly exceeds 80°C after starting the stress test, stop the operation immediately to avoid further GPU damage.
Fix #10: Install Pending Updates
If your system is not running the latest Windows version, then you can encounter a problem like "event name livekernelevent code 141". So, always check for any available Windows updates and apply them as soon as possible.
Here's how to complete this task:
Press the Win + I shortcut to launch the Settings program.
Select Update and Security.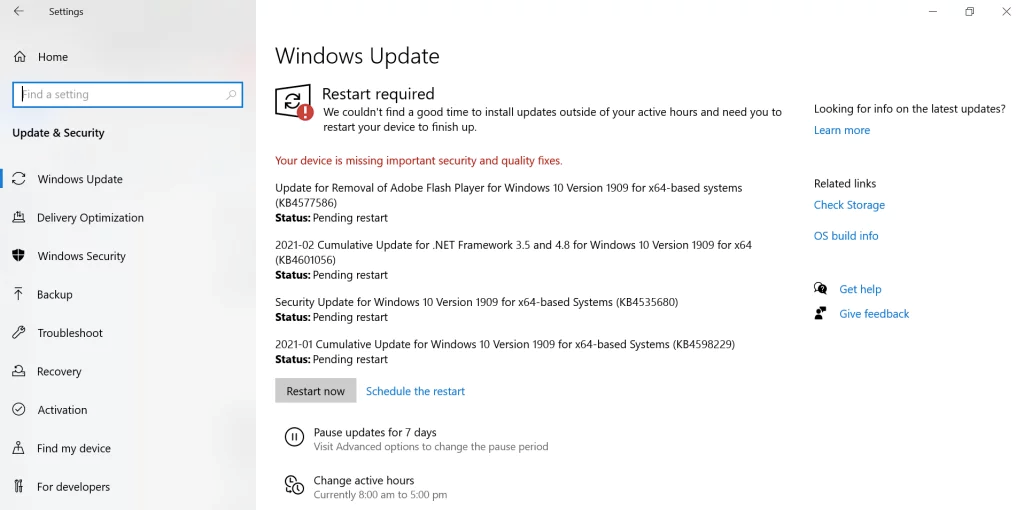 Navigate to Windows Update. If an update is available, it will be shown on your screen.
If you agree with updating Windows, click the Update button.
Wait while the updates are downloaded and installed.
Restart your computer.
Fix #11: Perform a Clean Boot
When you initiate a clean boot, Windows runs with a minimal set of features and processes. So, if you suspect that a third-party app is causing the error to show, you can quickly rule out that possibility.
To perform a clean boot, do the following:
Press the Win + R combo to launch the Run utility.
Into the text field, type msconfig.
Go to the System Configuration section and navigate to the General tab.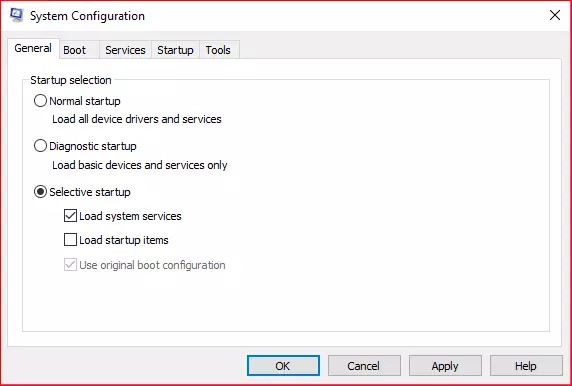 Find the Selective Startup section and untick the Load Startup Item option.
Hover over to the Services tab.
Tick the Hide All Microsoft Services option and click the Disable All button.
Next, go to the Startup tab and click the Open Task Manager link.
In the window that opens, disable all startup programs.
Save all your changes and close windows.
Restart your device.
Fix #12: Run the Hardware and Devices Troubleshooter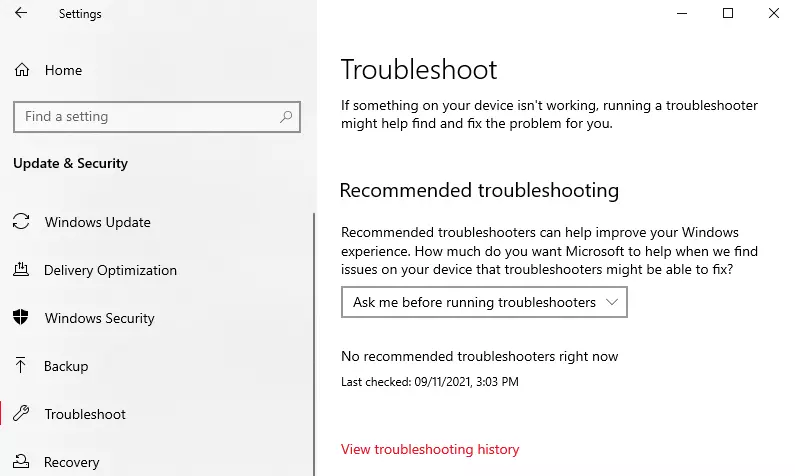 Your Windows 10/11 device has a built-in troubleshooter that you can use to fix problems with your hardware components. It will detect any existing issues and provide adequate solutions. You can use it if you are facing the livekernelevent code error.
Here's how to use it:
Press the Win + I shortcut to launch the Settings utility.
Go to Update and Security and select Troubleshoot.
Double-click on the Hardware and Devices section and select Run the Troubleshooter.
Once the troubleshooting process completes, restart your computer and see if the error is fixed.
Fix #13: Ask Help From Pros
If you have tried all the solutions above but you are still seeing the livekernelevent with service pack 0_0 product code, then you may try seeking assistance from professionals. You can take your device to a technician who is more knowledgeable about the ins and outs of your computer's hardware.
Fix #14: Perform a Clean Install
This fix is your last resort. But before you proceed with performing a clean install, you should prepare a backup of your files. The clean install process will delete everything on your hard drive. So, if anything happens in the process, you can quickly recover your files.
You can back up your files to an external storage device. This is a much better option if you have a large number of files as syncing them to the cloud will take a long time.
To back up your files to an external storage device, follow these steps:
Open File Explorer.
Into the address bar, type this path: %HOMEPATH%.
Hit the Enter button to proceed.
Now, click the Select All button on the Home tab.
Click the Copy to button.
Choose the Choose Location option.
Select your preferred destination location.
Next, click the Copy button.
And then, repeat the above steps to back up your files in the remaining accounts.
Once you have prepared a backup, you can proceed with the clean installation process. Don't worry because it is a straightforward procedure. Here's how you can perform it:
Use your Windows 10/11 USB bootable media.
Press any key to proceed.
In the Windows Setup section, click the Next button.
Click the Install Now button.
If you're reinstalling Windows 10/11, click the I don't have a product key option. Otherwise, provide your product key.
Click Next and choose your Windows 10/11 edition.
Proceed by clicking Next.
After that, agree to the terms and conditions.
Click Next and select the Custom: Install Windows Only option.
Choose the partition where you installed your Windows 10/11 OS.
Click the Delete button.
Click Yes and select an empty drive.
Finally, click Next.
Once you finish the above steps, a fresh copy of Windows 10/11 will be installed.
Conclusion
The LiveKernelEvent Code: 141 error in Windows 10/11 can be quite a headache, especially if you don't know which piece of hardware is causing the problem. Luckily, you can use the guide above to narrow down the culprit and take some steps to resolve the problem.
The next time you encounter the error code, perform basic troubleshooting first. Install any available system update via the Windows Update utility. If it does not work, update all device drivers. You may also want to try disabling your antivirus software temporarily to check if it triggers the error.
Another troubleshooting method you can consider is getting rid of unwanted files on your PC. This will allow you to eliminate any harmful entities that disguise as system files and, at the same time, free up significant system space.
Now, if troubleshooting doesn't seem to do the trick, perform a disk check. It could be the case of a corrupted hard drive that needs to be fixed. You can also try doing a memory check to find out if your computer has a faulty memory stick. Another solution you can try is to set your fan speed to the maximum. This is helpful if you suspect that the error is caused by overheating.
If all else fails, you can try doing a clean install of Windows 10/11, and hopefully, it fixes the LiveKernelEvent Code: 142 error for good.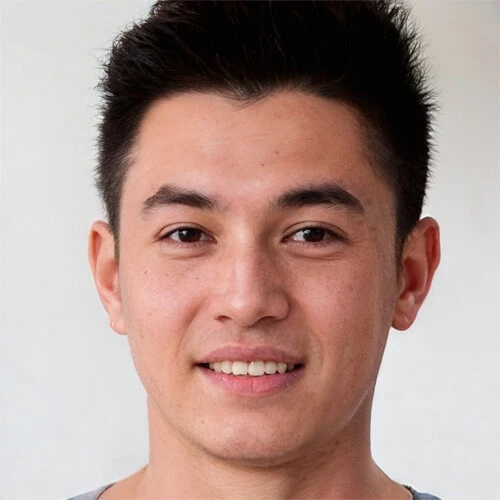 Vic is a search engine optimization expert, helping to optimize websites to make them more user-friendly. He's been in the industry for more than 10 years, and his work speaks a lot about his experience and expertise in the IT and digital marketing fields. 
Vic is the one in charge of keeping our website running smoothly and efficiently, to make sure that our readers have a wonderful experience while visiting the website. He's good at troubleshooting errors and fixing Windows issues that come up either when playing games or working on the computer. 
Vic is a certified gadget freak who feels the need to surround himself with cutting-edge technology. And this passion has helped him a lot in creating content that informs and guides users on using and troubleshooting the latest technology. He is an avid researcher who is always hungry for the latest news and updates on the most cutting-edge technology.