Do you access the web on a regular basis? If you do, then you would probably agree that internet connection and DNS errors are common occurrences.
One frequent error that internet users encounter is the DNS_PROBE_FINISHED_NXDOMAIN: Cannot Access Google, Bing. Errors like this can be completely frustrating as you can't use your browser anywhere at all.
What is DNS_PROBE_FINISHED_NXDOMAIN?
So, what is the DNS_PROBE_FINISHED_NXDOMAIN error all about?
This error message appears due to system misconfiguration or problems with the DNS. DNS, or Domain Name System, is responsible for internet traffic, directing users and connecting domain names with real web servers.
When you enter a URL in the web browser, the DNS works right away to connect and translate the URL to an address that computers understand: the IP address. This process is called the DNS name resolution.
Now, if the DNS fails to translate the URL, then the DNS_PROBE_FINISHED_NXDOMAIN error may pop up. Depending on the browser you're running, the error message may vary.
For Google Chrome:
The site can't be reached.
This webpage is not available.
Mozilla Firefox:
Hmm. We're having trouble finding that site.
We can't connect to the server at domain.com
Microsoft Edge:
Hmmm… can't reach this page.
Make sure you've got the right web address: domain.com
Safari:
Safari Can't Find the Server.
Safari can't open the page "domain.com" because Safari can't find the server "domain.com".
Luckily, anyone can resolve the error manually or automatically. But since it takes some time, patience is required.
How to Fix the DNS_PROBE_FINISHED_NXDOMAIN Error
There are different ways to fix the DNS_PROBE_FINISHED_NXDOMAIN error, depending on your computer's operating system. Below, we'll show solutions you can try to get rid of the DNS_PROBE_FINISHED_NXDOMAIN error on your Windows device:
Fix #1: Flush the DNS.
Try to flush the DNS and configure the DNS server addresses. Here's how:
Open the Run utility by pressing the Windows + R keys. Alternatively, you can click on the Windows Start menu, search for Command Prompt, and right-click on the top result.
Choose to Run as Administrator. Click Yes to confirm.
Into the command line, input the ipconfig/flushdns command and hit Enter.
Next, open the Run utility again. Into the text field, input ncpa.cpl and click OK. This will launch the Network Connections panel. Right-click on the active network adapter and choose Properties.
Navigate to the Networking section and locate Internet Protocol Version 4 (TCP/IPv4). Click on it and hit Properties.
Tick the box next to the Use the following DNS server addresses option and enter the following values:

Preferred DNS Server: 8.8.8.8
Alternate DNS Server: 8.8.4.4

Hit Ok and close the window.
Fix #2: Restart the DNS service.
There are two ways to restart the DNS services on your Windows deice. You have the option to do it using the Command Prompt or via the Services panel.
To use the Services panel:
Open the Run utility by pressing the Windows + R keys.
Into the text field, input services.msc.
Hit Enter.
Look for the DNS Client section and right-click on it. Select Restart. If the option is greyed out, use the Command Prompt instead.
To use the Command Prompt:
Use the Cortana search on Windows and input cmd.
Right-click on the top result in the list and select Run as Administrator.
In the window that appears, click Yes.
Next, enter the two commands below. Make sure you hit Enter after each command.

net stop dnscache
net start dnscache
If none of the two methods work, it is likely that your Windows version does not support it. We suggest that you try other fixes below.
Fix #3: Check the URL you have entered.
This may sound like an odd fix, but in many cases, human error is to blame. For instance, you might have entered a wrong character in the URL. You might also have entered ww.domain.com instead of www.domain.com. In these instances, the DNS_PROBE_FINISHED_NXDOMAIN error may appear.
Fix #4: Reset the HOSTS file.
Are you still getting the DNS_PROBE_FINISHED_NXDOMAIN error while browsing the web? We suggest that you look for the Windows HOSTS file because it could be the possible culprit. If you have done any recent changes to the HOSTS file, your best option is to reset it.
Fix #5: Clear unnecessary browser cache.
It is always a good idea to clear your browser cache because it keeps you from using old forms, protects all your personal information, and prevents issues like the DNS_PROBE_FINISHED_NXDOMAIN error from showing.
To clean our junk and cache files on your Windows PC, use a reliable PC cleaning tool like Outbyte PC Repair.
Fix #6: Disable your antivirus and VPN temporarily.
Sometimes, antivirus and VPN software can override or mess with your network settings, including the DNS servers. If you are running a VPN or an antivirus, try to disable it first and see if it resolves the DNS_PROBE_FINISHED_NXDOMAIN error.
Fix #7: Reset your browser's settings.
Sometimes, the experimental features and settings of your browser can accidentally get messed up or changed. Reset everything to default by entering chrome://flags into the browser. And then, click Reset all to default. Lastly, restart your browser. Once your browser launches, it will open with its default settings, hopefully without errors.
Fix #8: Restart your computer.
Yes, we know it's basic, but it needs to be mentioned. If none of the fixes above work, restart your computer. Even better, restart your router, too. There might be hundreds of applications and tabs running, and that's why you need to end them. Restarting your PC may also clear out a lot of temporary caches.
Wrapping Up
No matter how frustrating the DNS_PROBE_FINISHED_NXDOMAIN error is, know that it's pretty simple to get it resolved. Flushing your DNS cache, trying other DNS servers, disabling your antivirus, clearing browser cache, or renewing your IP can hopefully get you up and surfing the web in an instant. But if none of the fixes worked, it is best that you seek help from authorized Windows technicians. They can take care of the problem for you.
Did we miss anything important? Do you know other possible fixes to the DNS_PROBE_FINISHED_NXDOMAIN error? Let us know below!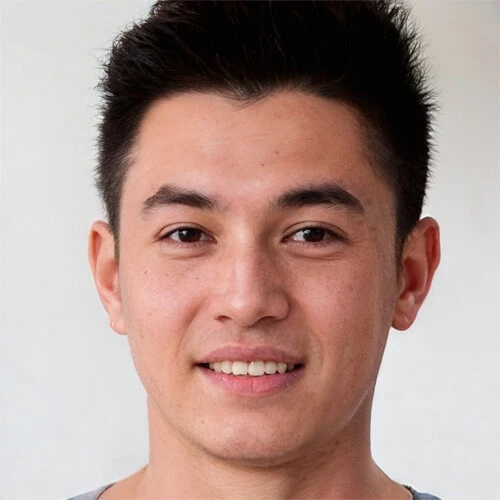 Vic is a search engine optimization expert, helping to optimize websites to make them more user-friendly. He's been in the industry for more than 10 years, and his work speaks a lot about his experience and expertise in the IT and digital marketing fields. 
Vic is the one in charge of keeping our website running smoothly and efficiently, to make sure that our readers have a wonderful experience while visiting the website. He's good at troubleshooting errors and fixing Windows issues that come up either when playing games or working on the computer. 
Vic is a certified gadget freak who feels the need to surround himself with cutting-edge technology. And this passion has helped him a lot in creating content that informs and guides users on using and troubleshooting the latest technology. He is an avid researcher who is always hungry for the latest news and updates on the most cutting-edge technology.