Did your PC fail to open a JSON file? This issue is one of the complications that new Windows users may encounter while working with different types of files. Recently, some users reported that their JSON files are not working on Windows 10/11.
For starters, JSON may sound like a person's name, when in actual sense it is something entirely different. Nowadays, many sites share data using JSON, and with good reason. Unlike RSS/XML, a JSON feed can load asynchronously more easily. If you are using business intelligence tools like Tableau, Marketo, Power BI, or Microsoft Business Intelligence, a JSON file can simplify how you import data for your further analysis.
In this article, we will focus on the following topics:
What type of file is a JSON file?
How to open JSON files?
What to do if you can't open a JSON file?
What Type of File Is a JSON File?
JSON is short for JavaScript Object Notation, and it is a standard data interchange format that is primarily used for exchanging data between a server and web application, such as Bookmarks for Mozilla Firefox. JSON files are generally lightweight, text-based, and represents objects and data structures created by JavaScript Language. In a nutshell, it provides us with human-readable data that we can access in an organized and logical manner.
While a majority of web applications use this file for data interchange, they may not necessarily save JSON files on the hard disk. The reason behind this is that most data interchanges occur between devices connected to the Internet.
With that said, some applications may allow users to save their files using the .json file extension. For instance, the Firefox browser often uses JSON files to keep bookmark backups. These files are stored in the Firefox user profile directory, under a folder called bookmarkbackups.
The Mozilla JSON files contain a backup copy of the bookmarks that a user creates while using the Firefox Internet browser. So, if a user loses any bookmark information, he or she can still re-create the bookmark data using the information stored in the JSON files.
How to Open JSON Files?
Programs that store data in JSON files internally may not require you to open these files manually. But keep in mind that not all applications save JSON files for backup.
For you to read a JSON file, you need a standard text editor, such as Notepad or WordPad. Some people prefer to open their files using a specialized JSON editor. But if you want to open JSON bookmark backup files, you can use the Import and Backup feature in Mozilla Firefox.
What to Do If You Can't Open a JSON File?
There are many reasons why you can't open a JSON file on your computer. In most cases, the issue could be that you are not using the right program to open a JSON file. If you don't have an application on your PC that is compatible with JSON files, it will be impossible to open one. So, check if you have any of the most common programs associated with these JSON files:
Firefox Bookmark Backup
Google Gears Manifest File
JavaScript Object Notation
Fix: Use the Right Program to Open Your JSON File
Windows do not automatically associate files with the .json extension with a text editor. Taking this into account, the easiest way for Windows users to open a JSON file is to right-click on it, and then select 'Open with' from the drop-down menu. After that, choose NotePad in the submenu. You can use WordPad if your JSON file is over a hundred kilobytes. If you can't find any of these programs, click Browse so that your PC can search for the right application.
Fortunately, there are many free quality tools available online that make searching, sorting, analyzing, and opening JSON files a breeze. You can even use an online JSON viewer to open your files with the .json extension. Here is a list of programs that can open JSON files in Windows 10/11:
Microsoft WordPad
Microsoft NotePad
File Viewer Plus
Altova XMLSpy
Fix: Set the Default App for JSON Files
Another option to try when you can't open JSON files is to set the default app for them. Here is how to do it:
Go to Settings > Apps > Default Apps, then choose Set Default by File type.
You can choose Notepad or any other application that can open JSON files.
That's it. You have made it easier to open JSON files in Windows.
Additional Fix: Clean Up Your PC
Apart from using the right program to open your JSON files, probably you also want to be sure that your JSON files are not corrupted or interfered with in any way. For this reason, you should scan your computer for viruses and junk, and then remove them from your system. To automate this process, download the [sc name="outbyte-pc-repair"] program. This tool will not only scan your computer, but it will also repair the damaged sections, thus restoring efficiency. You may also benefit from scanning your PC using the built-in Windows Security Center.
Final Thoughts
The issue of JSON files not working on Windows 10/11 shouldn't give you sleepless nights. You can effortlessly fix it by modifying a few settings on your PC, which allow it to use a program that is compatible with JSON files. Moreover, you can open the files using one of the specialized JSON editors.
We hope this helps to resolve the issue. Share any other challenges you may have encountered while trying to open JSON files.
Give us some love and rate our post!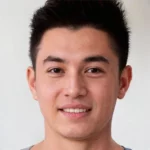 Vic is a tech enthusiast who loves to be up-to-date with the latest and greatest technology in the world. He creates content that educates and helps users with their tech-related questions. Vic manages our website to ensure that our readers have a seamless experience while browsing. He excels in troubleshooting errors and resolving Windows issues for gaming and work purposes.