One of the advantages of using Safari is that you can sync your bookmarks and browser history via iCloud. This makes it easier to work across different devices, especially if you need to access the same websites every time. You can sync your bookmarks across all your macOS and iOS devices that are logged into your iCloud account. Aside from this handy syncing feature, Safari also lets you view and open Safari tabs from other synced devices.
So if you're working on something, but you need to leave for some reason, you can easily resume what you're doing on your iPad or iPhone. This feature is also quite useful when doing group reports, project collaborations, team activities, and other tasks that require multiple users to access the same websites.
The feature usually works automatically on Safari, but for some users, this feature does not always work. Several users reported that their bookmarks in Safari are not syncing to their other devices. When users tried to make bookmark changes on one device, the changes don't automatically appear on the other synced devices. This problem has left a lot of Mac, iPhone, and iPad users frustrated because changes should be automatically reflected to synced devices.
Why Are Bookmarks in Safari Not Syncing?
There are a lot of factors at play when bookmarks in Safari are not syncing properly. Here are some of the reasons you should look into to figure out the best course of action:
A corrupted Safari or iCloud .plist file
Temporary iCloud system glitch
Outdated Safari app
It is difficult to find out what the exact reason is, so you should just work your way down the list of fixes until you find one that works for you.
But before you do so, you should try some basic troubleshooting first, in case the problem is caused by a temporary glitch. If you noticed that your Safari bookmarks are not syncing, the first thing you need to do is quit the app and relaunch it. Press Command + Q or choose Quit Safari from the menu to kill the app. Then, click on the Safari from the icon from the Dock to relaunch it.
If that does not work, log out your iCloud account from all of your devices, then log into your iCloud account using your web browser. Next, log your devices back in and see if your bookmarks are now syncing. Cleaning up your system with Outbyte macAries can be a big help.
If it doesn't help, try restarting your Mac to see if it would make any difference. You can also use the instructions below to check if your sync settings are properly configured.
How to Sync Bookmarks in Safari
One likely reason why your bookmarks are not syncing automatically is that one of your devices is not configured correctly, so it is unable to send the updated information to iCloud.
Follow these steps on how to properly sync bookmarks in Safari:
Open the System Preferences app on your Mac.
Click on iCloud.
In the iCloud settings window, click Safari to turn on your web browser sync feature.
Go to the device you want to sync your Safari bookmarks to (iPhone or iPad), then tap on Settings.
Tap iCloud, then scroll down to Safari.
Tap the toggle switch to turn Safari sync to On.
Tap on the Merge button that appears and wait for the syncing process to be completed.
It could take a few minutes, depending on the amount of data that needs to be synced. Once done, you should now be able to see your bookmarks on all of your synced devices. Otherwise, proceed with the fixes below.
How to Fix Syncing Problems with Safari Bookmarks
If the troubleshooting steps below did not work and you're still stuck with your outdated Safari bookmarks, try any of the solutions below to get it working again.
Fix #1: Update Your Safari Browser.
One of the possible reasons why your Safari is acting up is because it needs to be updated. Installing all available Safari updates should quickly resolve the issue. Just go to the App Store and check if there are any Safari updates available. While you're at it, you should just install everything to make sure your macOS is updated system-wide. After updating Safari, restart your Mac and check if your bookmarks are now properly synced.
Fix #2: Re-Sync Your Bookmarks.
If you're having trouble syncing your bookmarks across your devices, turn off the sync feature then, turn it back on to see if it would resolve the problem. Before you do so, click Account Details on your Mac to confirm that you are logged in to the same iCloud account that is experiencing syncing issues.
To re-sync your devices, follow the steps below:
Quit Safari from your Mac.
Go to Apple menu > System Preferences, then click iCloud.
Uncheck Safari from the list of items on the right.
Wait for at least 30 seconds before ticking off Safari once again.
When you see the pop-up message confirming if you want to merge your bookmarks, click Merge.
Relaunch Safari.
You should now be able to see the updated bookmarks on Safari. Unfortunately, this solution might not last permanently. Some users have reported re-syncing their Safari bookmarks only to find out a few weeks after that it has stopped syncing again. If this happens, try the next method below.
Fix #3: Delete the Safari .Plist File.
If re-syncing your Safari bookmarks did not work, you should try resetting the Safari app preferences before re-syncing. To do this:
Quit the Safari app on your Mac.
Open the Library folder by holding down the Option button, then clicking the Finder's Go menu.
When you see the Library folder listed in the dropdown, click on it.
Find the Preferences folder and open it.
Search for all .plist files associated with Safari and drag them to the Desktop.
Relaunch Safari to confirm that all your bookmarks are now deleted. Don't worry because you still have a copy on iCloud.
Follow the instructions in Fix #2 to re-sync your bookmarks.
If everything looks good, drag all the .plist files on your Desktop to the Trash.
By deleting the .plist file, the bookmarks on your Mac's Safari will be gone. When you click the Merge button, Safari won't have anything to merge to so it will just download the bookmarks saved on your iCloud account.
Fix #4: Import Bookmarks as HTML.
For some reason, deleting the Safari preferences does not work for other users. If this is the case, importing the bookmarks as an HTML file should do the trick.
To do this:
Export your updated bookmarks from another macOS or iOS device. Make sure you export it as an HTML file and save it to a USB device or external drive.
Launch Safari on your Mac with syncing issues.
Click File from the top menu, then select Import From.
Choose Bookmarks HTML File.
Navigate to the drive or folder where you saved your updated Safari bookmarks.
Click the Import button and wait for the process to be completed.
Restart Safari and check if your bookmarks have been updated.
Final Note
Aside from affecting productivity and efficiency, working with an outdated set of Safari bookmarks can be annoying because you need to type in the web address again instead of just clicking from the bookmarks list. So if your Safari bookmarks won't sync properly, try any of the fixes above to see which would work.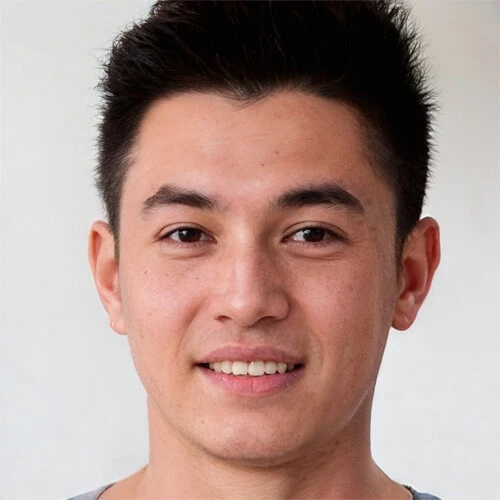 Vic is a search engine optimization expert, helping to optimize websites to make them more user-friendly. He's been in the industry for more than 10 years, and his work speaks a lot about his experience and expertise in the IT and digital marketing fields. 
Vic is the one in charge of keeping our website running smoothly and efficiently, to make sure that our readers have a wonderful experience while visiting the website. He's good at troubleshooting errors and fixing Windows issues that come up either when playing games or working on the computer. 
Vic is a certified gadget freak who feels the need to surround himself with cutting-edge technology. And this passion has helped him a lot in creating content that informs and guides users on using and troubleshooting the latest technology. He is an avid researcher who is always hungry for the latest news and updates on the most cutting-edge technology.