Windows 10/11 is undoubtedly one of the most stable and advanced operating systems today. But as with other existing operating systems, oftentimes you'll come across issues in Windows 10/11, BSOD errors in particular.
What Is a BSOD Error?
The Blue Screen of Death (BSOD) is one of the most common errors in Windows devices. It could appear in any Windows version and cause your screen to become all blue with a sad smiley.
BSODs are generally caused by computer hardware issues or driver software problems. But they can also be caused by viruses. Apps that you download or install on your Windows computer, however, won't be able to trigger BSODs.
How BSODs Occur
A BSOD usually occurs when your system encounters a STOP Error. This error triggers Windows to stop working and crash. When that happens, all that is left for a Windows user to do is to restart the computer.
Due to the sudden shutdown, data loss may happen because programs and apps don't have a chance to save any open data.
The Most Popular BSOD error that's been attacking Windows users today is error DRIVER_IRQL_NOT_LESS_OR_EQUAL.
About DRIVER_IRQL_NOT_LESS_OR_EQUAL Error
DRIVER_IRQL_NOT_LESS_OR_EQUAL error is a BSOD error that may happen randomly. When this error shows, it usually comes with the error message "Stop code error ipeaklwf.sys failed."
If a system driver is incorrectly installed, corrupted, or invalid, a Windows device will most likely run into DRIVER_IRQL_NOT_LESS_OR_EQUAL error. The same happens if a hardware is failing.
Once this error appears, Windows will automatically generate a crash dump file in the dump file directory. This file contains the information about the error, particularly the hardware or driver that caused the problem to occur.
If you can read and access the dump file, then you can easily troubleshoot the problem. But if not, we suggest you try the solutions we have for you below. Use trial and error until you find the perfect solution that works for you.
How to Fix DRIVER_IRQL_NOT_LESS_OR_EQUAL Error
Below are some feasible solutions to try to fix DRIVER_IRQL_NOT_LESS_OR_EQUAL error:
1. Repair the Registry Keys Associated with DRIVER_IRQL_NOT_LESS_OR_EQUAL Error.
Before you even proceed with this step, take note that manually editing or repairing damaged or corrupted keys related to DRIVER_IRQL_NOT_LESS_OR_EQUAL error is not recommended unless you are confident about what you are doing.
Editing the wrong registry keys may cause your computer to stop working and lead to irreversible damage to your system. Believe it or not, even a misplaced comma can keep your computer from booting.
Because of the risks involved, we suggest you use a trusted Windows registry cleaner to scan and fix any keys associated with DRIVER_IRQL_NOT_LESS_OR_EQUAL error. Using a registry cleaner is way safer as everything is automated, from finding corrupted registry entries to fixing them.
2. Perform a Full Malware Scan.
There is a high chance that DRIVER_IRQL_NOT_LESS_OR_EQUAL error could be triggered by a malware or a virus infection on your computer. This malicious intruder can corrupt, damage, or even delete all files that cause BSOD errors.
The good news is that you need not download a third-party malware protection software, since you already have one installed on your computer: Windows Defender. Simply open it and run a quick scan. Depending on the total size of the files you have on your computer, the amount of time required to complete the scan will vary.
3. Clear Out System Junk.
Over time, junk files from regular computer use and web surfing will accumulate on your computer. If they are not cleaned out occasionally, they can cause errors to occur, such as DRIVER_IRQL_NOT_LESS_OR_EQUAL error.
Cleaning up these junk files might not just solve DRIVER_IRQL_NOT_LESS_OR_EQUAL error. It can also drastically improve your computer's performance.
Although Windows 10/11 devices have a built-in cleaning tool called Disk Cleanup, it won't always scan all your files. For that reason, we recommend using a third-party PC cleaning tool. In general, these cleaning tools are designed to scan every folder on your computer, including those that are not cleaned up by Disk Cleanup.
4. Update Your Device Drivers.
DRIVER_IRQL_NOT_LESS_OR_EQUAL errors are usually related to outdated or corrupt device drivers. So to solve your problem, you simply need to update your device drivers.
However, finding a device driver that is compatible with your hardware device can be very challenging. Installing the wrong device driver or an incompatible version can only make the problem worse.
To make it easier for you to find and install the correct drivers, use a third-party device driver updater. You can find plenty of options online but make sure you download from reliable sources.
5. Install Any Available Windows Updates.
Microsoft's team is always working to improve and update system files that may be associated with BSOD errors, including DRIVER_IRQL_NOT_LESS_OR_EQUAL and ndistpr64.sys errors. That means resolving your BSOD problems might just be as simple as installing the latest Windows updates.
To install any available Windows updates, follow these steps:
In the Search box, input update.
Hit Enter.
The Windows Update dialog box will now appear. If there are any available updates, simply click Install Updates.
6. Use System Restore.
Microsoft included a tool in Windows devices that allows you to restore your system settings to a time when everything seemed to be working fine. It's called System Restore. By using this tool, you can potentially spare yourself from hours of troubleshooting your DRIVER_IRQL_NOT_LESS_OR_EQUAL error problems.
To use System Restore, follow these steps:
In the Search bar, input System Restore.
Hit Enter.
From the search results, choose System Restore.
If prompted, enter your administrator credentials.
Follow the on-screen instructions in the System Restore Wizard to restore your system to a certain point.
Restart your computer.
7. Run System File Checker.
System File Checker is a handy tool that is pre-installed on most Windows devices. It allows users to scan their system and restore corrupted system files, including those that are associated with DRIVER_IRQL_NOT_LESS_OR_EQUAL errors.
To run System File Checker, follow these steps:
In the Search bar, input command.
Hold the Control and Shift keys as you hit Enter.
A permission dialog box will appear. Select Yes.
The Command Prompt should open now. In the command line, input the sfc /scannow command.
Hit Enter.
System File Checker will now start scanning your system for any threats or problems. This may take a while depending on the size of files you have stored on your drives.
Follow the on-screen prompts.
Restart your computer.
Conclusion
If a computer is in proper working condition, then BSOD errors don't stand a chance. However, we should all know that no hardware or software is created perfect. Even the best and most expensive functioning computer may encounter BSODs for no clear reasons, possibly because of driver problems or hardware issues.
Since you already reached this part of the article, we assume that you are already backed with sufficient knowledge on how to fix common BSOD errors.
Should you have any other questions related to DRIVER_IRQL_NOT_LESS_OR_EQUAL error, let us know in the comments section.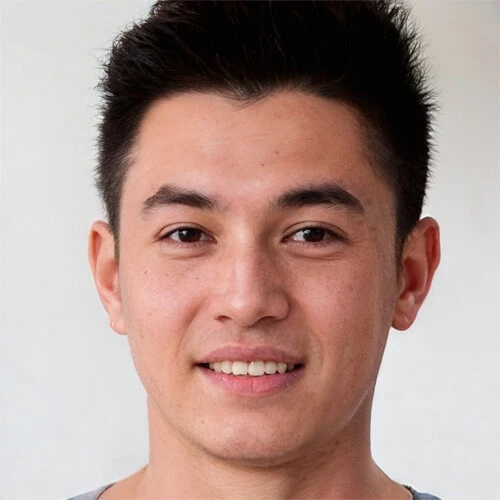 Vic is a search engine optimization expert, helping to optimize websites to make them more user-friendly. He's been in the industry for more than 10 years, and his work speaks a lot about his experience and expertise in the IT and digital marketing fields. 
Vic is the one in charge of keeping our website running smoothly and efficiently, to make sure that our readers have a wonderful experience while visiting the website. He's good at troubleshooting errors and fixing Windows issues that come up either when playing games or working on the computer. 
Vic is a certified gadget freak who feels the need to surround himself with cutting-edge technology. And this passion has helped him a lot in creating content that informs and guides users on using and troubleshooting the latest technology. He is an avid researcher who is always hungry for the latest news and updates on the most cutting-edge technology.