Windows 10/11, despite being the world's most popular operating system, has its problems. And if you have ever used Windows OS long enough, you have likely experienced a blue screen of death situation at least once. The blue screen death comes in many forms and shapes and results in many error codes. One that is particularly hard to troubleshoot is WHEA_UNCORRECTABLE_ERROR (Windows stop code 0x0000124). In this article, we shall help you understand the cause of this error and how to fix it, so that next time you encounter it, you will know what to do.
What Is the WHEA_UNCORRECTABLE_ERROR?
WHEA uncorrectable error is a hardware problem, and there are many potential causes, all of which are related to your hardware system. Here are some of the reasons:
Corrupt or worn out hardware
Incompatible or misconfigured drivers
Heat and voltage issues
Corrupt Windows system files or missing registry files
Solving the WHEA_UNCORRECTABLE_ERROR on Windows 10/11
Whenever a computer error has many potential causes, it is always advisable to clean the computer with a PC repair tool like Outbyte PC Repair before doing anything else. Outbyte PC Repair will remove any performance limiting issues, such as junk files, viruses, missing updates, and corrupt registry entries. Cleaning your PC can also help resolve any errors it might be experiencing, and more importantly prepares it for more interventions as it becomes easier to troubleshoot each possible cause separately. Other ways of solving the WHEA_UNCORRECTABLE_ERROR are explored below:
1. Run CHKDSK
Windows has an inbuilt way of checking and repairing disk-related problems, and it is advisable that before making any alterations to your hardware, you should first try and run the Windows Check Disk from the Command Prompt. The CHKDSK (check disk) is a Windows diagnostic tool that scans the computer's data drive volumes, verifies their integrity, and where applicable, fixes any errors it encounters.
How to run CHKDSK on the Command Prompt
On the Windows search box, type "Command Prompt". Right-click and choose Run as administrator.
Type "chkdsk/r" on the Command Prompt and hit Enter.
This command will scan your disks for errors and fix them along the way.
2. Reset System Overclocking
You might be experiencing the WHEA_UNCORRECTABLE_ERROR because you have overclocked your system, while in search of higher speeds. Overclocking supercharges the computer beyond the manufacturer's intended limits and may cause the CPU to overheat and Windows to report various errors. If you have overclocked your PC, then you need to reset your PC's BIOS. Here is how to do that:
Turn off your computer and switch it on again, but this time pressing either of the following keys; F1, F2, DEL, and or ESC).
This will bring your computer's BIOS menu.
The menu options differ depending on the computer's manufacturer, but you will most likely find the overclocking settings under Advanced, Performance, voltage, or Frequency menus. You might have to navigate to a few of these before getting to the right one.
Look for the Adjust CPU Ratio and Adjust CPU FSB Frequency settings. Set them to default. This will return your computer to a factory fresh state and in line with the manufacturers recommended clocking speeds.
3. Update Your PC's Drivers
Drivers are system files that facilitate communication between the hardware and software components of your computer. If they are outdated, corrupt, or misconfigured, they could potentially cause all kinds of problems on your PC, including the WHEA_UNCORRECTABLE_ERROR. Therefore, as a precautionary measure, you need to make sure that all your drivers are up to date.
Updating Drivers on Windows 10/11
Type "device manager" on the Windows search box.
Double-click on the Device Manager to open a list of the devices attached to your PC.
Right-click on the device that you want to update and choose Update driver.
Update the drivers on all of your devices. Click on each one of them and choose Update driver.
If you have a stable internet connection, the Search automatically for updated driver software option will be of great help to you. If you don't want to update your driver software this way or have to every other time your computer starts acting up, you can download Auslogics Driver Updater tool and not only have the drivers updated, but also have other performance limiting issues dealt with.
4. Troubleshoot RAM Problems
A malfunctioning RAM can cause your computer to crash, freeze, slow down, or stop working altogether. That is why whenever your computer experiences any performance limiting issues like the WHEA_UNCORRECTABLE_ERROR, it is always advisable to diagnose the computers RAM for hardware changes, damage, or connection issues. This can be done using the inbuilt Windows Memory Diagnostics tool.
Open Control Panel >System & Security > Administrative Tools, and then go to Windows Memory Diagnostic. Alternatively, you may use the Windows Key + R shortcut and type "mdsched.exe" on the Windows search box.
Launch the Windows Memory Diagnostic tool by double-clicking on it. Click the Restart now and check problems option.
Once the reboot starts, the tool will run tests on your computer's hardware. For more extensive tests, press F1 to reveal more options. You can choose between Basic, Standard, and Extended test options.
How to Check the Test Results
The test results are automatically displayed while the tests are ongoing, but after they are completed, Windows will restart, and you will have to use the Test Viewer to see whether or not you have a bad RAM module.
On the Windows search box, type "eventvwr.exe."
Choose the Event Viewer app from the results of this search and double-click to open it.
Right-click on System and go to Find.
Type "memory diagnostics results" and hit Enter.
Double-click on the results of this search to see the message if it reads; "The Windows Memory Diagnostic tested the computer's memory and detected no errors," then you can be sure that there are no problems with your RAM.
Hopefully, the information in this article helps solve the WHEA_UNCORRECTABLE_ERROR on Windows 10/11.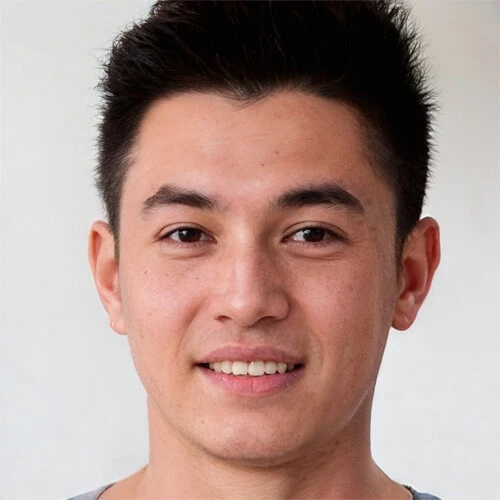 Vic is a search engine optimization expert, helping to optimize websites to make them more user-friendly. He's been in the industry for more than 10 years, and his work speaks a lot about his experience and expertise in the IT and digital marketing fields. 
Vic is the one in charge of keeping our website running smoothly and efficiently, to make sure that our readers have a wonderful experience while visiting the website. He's good at troubleshooting errors and fixing Windows issues that come up either when playing games or working on the computer. 
Vic is a certified gadget freak who feels the need to surround himself with cutting-edge technology. And this passion has helped him a lot in creating content that informs and guides users on using and troubleshooting the latest technology. He is an avid researcher who is always hungry for the latest news and updates on the most cutting-edge technology.