Many people will agree that Windows 10/11 has some amazing features, but it is not faultless. Sometimes Windows 10/11 users are plagued by ongoing problems occasioned by the cumulative updates. One of those problems is unexpected stuttering.
If you step away from your PC or if you don't use it for a few weeks, when you come back, you may experience intense stuttering. Some users have stated in forums that their PCs stuttered after installing Windows 10/11 updates.
The stuttering issue on Windows 10/11 weighs down your pace while executing simple tasks on your PC. Sometimes, a stuttering blue screen may appear before the computer shuts down, even when no processes are running in the background. This is so frustrating, but don't worry. There are several troubleshooting steps for stuttering problems.
Potential Causes
The stuttering issue on Windows 10/11 is a result of many factors. In most cases, your PC stutters because of buggy issues in your system. Besides this, corrupted files, RAM problems, driver errors, some intricate power settings, and inaccurate settings in the NVIDIA control panel, especially if you are playing games on your PC, may also be involved. If you are not tech savvy, you may wonder what to do when Windows 10/11 stutters. That is why we have created a guide on how to fix stuttering issues in Windows 10/11.
How to Fix Stuttering Issue in Windows 10/11?
If you have been experiencing too much stuttering on your Windows 10/11, please follow these troubleshooting steps for stuttering problems.
Step 1: Update Drivers
A missing or outdated driver on your PC can trigger the stuttering problem, so make sure all the drivers are up to date. Generally, it is advisable to update drivers if you want to make the best use of your hardware. There are two main ways to update your drivers: automatically and manually.
The manual update involves visiting the manufacturers' websites to check for the latest versions of the drivers and install them on your PC. Make sure you download the latest drivers that are compatible with your PC's operating system. While there, check for newer Chipsets, Network, BIOS or UEFI firmware, USB3, and other drivers, and then compare them to the ones currently installed in Device Manager. Just right-click the Start menu and choose Device Manager.
If you don't have time or patience to carry out a manual update, you can use a third-party application to automate the task for you. The tool will check your system and then find the correct drivers. With this option, you need not worry about downloading the wrong drivers or making a mistake when installing driver software.
Step 2: Run Hardware and Devices Troubleshooter
As we mentioned earlier, hardware corruption can cause the stuttering issue in Windows 10/11. If a hardware issue is the culprit, run Hardware and Devices troubleshooter to solve the problem. Here is how to do it:
Go to the search field in the taskbar and type 'troubleshoot' and then choose the Troubleshoot option among the search results.
After that, look for the Hardware and Devices option on the right side of the window, click it, and then tap the Run the troubleshooter
The troubleshooter will run in the background to identify and fix hardware issues.
Step 3: Change Your Power Plan
Some problematic power settings may affect the performance of your computer. To restore your current power plan to its defaults, follow these instructions:
Press and hold down the Windows + R combination on the keyboard.
Wait for the Run dialog box to appear, then type 'powercfg.cpl' into the box and hit Enter.
Choose the Change plan settings option.
Next, select Restore default settings for this plan.
Click Yes to confirm your selection.
After that, restart your PC and see if the problem persists.
Besides adjusting your power plan settings, also check if there is any problem with your RAM that may have triggered the stuttering issue. The quickest way to accomplish this task is to run the Windows Memory Diagnostic tool.
Step 4: Reset BIOS
The BIOS (basic input/output system) is the motherboard that makes everything happen even before Windows starts. Unfortunately, the BIOS can get corrupted. You may make unpremeditated changes that destabilize your system or make it fall victim to malware infection, causing the stuttering issue on Windows 10/11. Here is how to reset the BIOS:
Turn on your PC and wait for the first startup screen to appear, then look for the Press [X] to enter BIOS Usually hitting F2, F12, Delete, or something similar will help you boot to the BIOS setup options.
Once you are in, you may notice the Setup Defaults or Load Setup Defaults option.
Choosing this option will restore the default BIOS settings. On some computers, you may find this option under the Security tab, where you will see an entry that says, 'Reset All Settings' or 'Restore Factory Defaults'.
Alternatively, press the F9 key to display a screen that says, 'Load default configuration now'. After that, click Yes to restore the BIOS settings.
Step 5: Create Windows 10/11 Installation Media
If nothing else helps you, consider running a Repair Install to perform a clean installation of Windows 10/11. You will need to install the Media Creation Tool on another computer. With this option, you will reinstall Windows while saving apps, files, and most settings. Follow the steps found on this Microsoft's Support page.
What Else Can You Try?
Corrupted system files and RAM problems are common causes of the stuttering issue in Windows 10/11. To resolve this problem, you may need to scan for and clean up junk in your system. We highly recommend that you use Outbyte PC Repair to automate this task. This software tool will repair common PC errors, protect your computer from hardware failure, malware, and file loss, and optimize it for top performance.
So that's it. The stuttering issue on Windows 10/11 is not a big thing, but it can have a negative effect on your user experience. Operating a PC is already tiring, but slow speed and unexpected shutdowns can cause a headache, especially if you don't know how to fix the issue.
We hope this guide helped you to resolve the problem. Please let us know how it goes.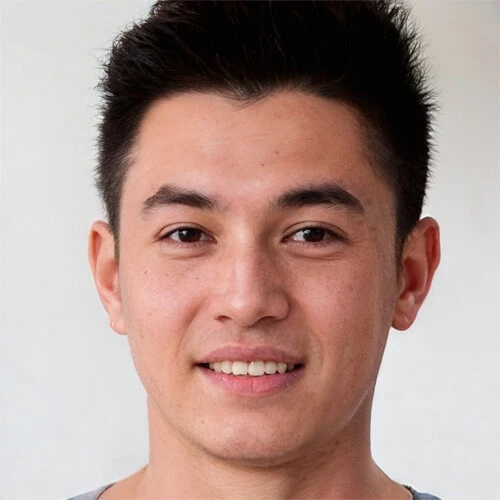 Vic is a search engine optimization expert, helping to optimize websites to make them more user-friendly. He's been in the industry for more than 10 years, and his work speaks a lot about his experience and expertise in the IT and digital marketing fields. 
Vic is the one in charge of keeping our website running smoothly and efficiently, to make sure that our readers have a wonderful experience while visiting the website. He's good at troubleshooting errors and fixing Windows issues that come up either when playing games or working on the computer. 
Vic is a certified gadget freak who feels the need to surround himself with cutting-edge technology. And this passion has helped him a lot in creating content that informs and guides users on using and troubleshooting the latest technology. He is an avid researcher who is always hungry for the latest news and updates on the most cutting-edge technology.