Recently, some Windows users who have just upgraded to Windows 10/11 had reportedly experienced problems with their mouse cursors. According to them, after waking up their computers from sleep mode, they can't see their mouse cursor or the mouse pointer disappears on Windows 10/11. Even multiple reboots don't work to get their cursors back.
If you have experienced the same problem, fret not. There are solutions you can try to fix your mouse cursor problems. We've enumerated them below:
Solution #1: Use Your Keyboard's Function Keys.
Oftentimes, the installation of Windows 10/11 may disable your mouse cursor's functionality. As a result, the mouse pointer may go missing. But don't worry because it could possibly be fixed by simply using the Function keys on your keyboard.
Depending on the model of your mouse and keyboard, the combination keys you should be hitting will also vary. But you can always try the following keyboard key combinations:
Fn + F3
Fn + F5
Fn + F9
Fn + F11
Solution #2: Update Your Mouse Driver.
If using the Functions keys don't work and bring your mouse cursor back, there is a chance that your mouse driver is at fault. Upgrading to Windows 10/11 often leads to driver compatibility issues.
To ensure that your mouse driver is compatible with Windows 10/11 and to avoid having mouse issues in the future, we suggest that you update your mouse driver. Here's how:
Press the Windows + R keyboard keys. This will open the Run utility.
Into the text field, input devmgmt.msc.
Hit Enter to bring out the Device Manager.
Navigate to the Devices section by pressing Tab.
Scroll down to the Mice and Other Pointing Devices option using the arrow keys.
Press the Right Arrow key to expand your available options.
Select your mouse device using the Down Arrow key.
Now, open the Context menu by pressing the Shift + F10 shortcut keys.
Select Update Driver.
Hit Enter.
Follow the on-screen prompts to complete the update installation.
Once your mouse driver is updated, restart your computer.
Take note, though, that the process of updating device drivers is not easy. If you are not confident with your technical skills, we strongly suggest that you use third-party driver updater tools.
Solution #3: Check If Your Mouse Battery Is Fine.
If your mouse is powered by a battery, you might want to check if it's still okay. To do it, follow these steps:
Go to Settings.
Select Devices.
Navigate to Bluetooth and Other Devices.
Under the Mouse, keyboard, and pen section, you will see a battery percentage indicator. This will tell you the current battery level status of your mouse.
Solution #4: Run a Quick Anti-Malware Scan.
Running a quick anti-malware scan may also resolve your mouse cursor issues. To run a quick scan, follow these steps:
Go to Settings.
Select Update and Security.
Click Windows Defender.
The Windows Defender dialog box should appear now. Choose Open Windows Defender Security Center.
Hit the Virus and Threat Protection button.
Press Quick Scan.
Wait while Windows Defender scans your Windows computer.
Solution #5: Check Your Mouse Settings.
Sometimes, all you need to do is ensure you have the correct settings for your mouse. If you fail to set it up properly, it is likely that you will encounter problems with it.
To check and verify if your mouse settings are correct, do the following:
Go to Control Panel.
Select Mouse and click Pointer Options.
Untick the Hide Pointer While Typing option.
Check if it makes your problem go away.
Solution #6: Run the Built-in Windows Hardware Troubleshooter.
If you suspect that the problem is triggered by hardware issues, you can run the built-in Hardware Troubleshooter on your Windows 10/11 device. Here's how to use it:
Open Control Panel.
Navigate to Hardware and Sound.
Select Configure a Device.
The Hardware Troubleshooter window will now open. Click Next.
Wait as the troubleshooter scans your system.
Once the scan is done, a report will be displayed on your screen.
Select the items you want to fix.
Hit Next.
Wait while the Hardware Troubleshooter tries to fix the hardware issues for you.
Solution #7: Delete Junk Files from Your System.
There are times when junk files mess up with your system files, causing problems not only with your software, but also with your hardware. So, to keep these problems from happening, it is worth deleting all those unnecessary files.
To delete junk files from your system, you may check all the folders manually. From there, delete all those that you think are no longer needed. Be mindful, though, that the manual deletion of junk files is not highly recommended. This is because you may possibly delete important system files in the process and cause irreversible damage.
Your best option is to delete junk files the automated way. For this, you will need to install a reliable PC repair tool. And then, scan your system. In just a few minutes, all junk files hiding in your folders will be displayed in a list. You have the option to delete them or leave them as is.
Solution #8: Check If the Mouse Itself Is Faulty.
If you've done everything in your power, but the mouse cursor still does not appear, you should probably check if the mouse itself is faulty.
To verify whether your mouse is working or not, plug it into another device. If it works just fine, then it is not the problem. Otherwise, you have identified the culprit. If your mouse is still under warranty, just take it back to the manufacturer.
Solution #9: Ask an Expert.
Your last resort is to ask an expert. Let him check what could have possibly caused your mouse problem and ask for the best solutions.
Summary
Hopefully, the solutions we have listed above have helped solve the disappearing mouse cursor problem on your Windows 10/11 problem. If you still have questions or hesitations, do not hesitate to reach out to us. Comment on them below and we'll try to respond as soon as we can.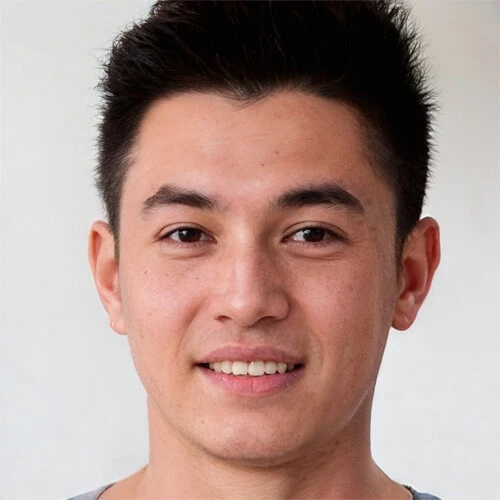 Vic is a search engine optimization expert, helping to optimize websites to make them more user-friendly. He's been in the industry for more than 10 years, and his work speaks a lot about his experience and expertise in the IT and digital marketing fields. 
Vic is the one in charge of keeping our website running smoothly and efficiently, to make sure that our readers have a wonderful experience while visiting the website. He's good at troubleshooting errors and fixing Windows issues that come up either when playing games or working on the computer. 
Vic is a certified gadget freak who feels the need to surround himself with cutting-edge technology. And this passion has helped him a lot in creating content that informs and guides users on using and troubleshooting the latest technology. He is an avid researcher who is always hungry for the latest news and updates on the most cutting-edge technology.