Reading time:
10
Minutes
Apex Legends is a popular game, but it suffers from a number of errors that are prevent some players from playing the game.
The most common error that players encounter is the Apex Legends engine error 0x887a0006, which prevents them from launching the game. The issue might be related to their internet connection or their account credentials. Players have tried various fixes for this problem with mixed success rates, such as changing their password or deleting and reinstalling the app.
Before we discuss the fixes, let us first understand what Apex Legends is.
An Overview of Apex Legends
Apex Legends is a free-to-play (F2P) battle royale game created by Respawn Entertainment. It is available for devices like Microsoft Windows, PlayStation 4, and Xbox One. The game was released worldwide for these platforms on February 4th, 2019 and has been met with positive reviews from critics so far.
The game features different characters with various abilities that players can choose from to play the game in a team of three or solo. The gameplay consists of looting weapons and items to survive as well as using the environment to their advantage to take down opponents in order to be the last one standing. The game also features a levelling system with "Perks" that can be purchased as well as an in-game currency.
Like other games, Apex Legends also encounters problems. One is the Apex error 0x887a0006. So, what is this error all about and what triggers it to appear? Can it be resolved? All this and more below.
What Is Error 0x887a0006 dxgi_error_device_hung on Apex Legends?
In the past few years, players have been complaining about seeing the Apex engine error 0x887a0006 at random. It sometimes even comes with the error message, "unreal engine is exiting due to d3d device being lost. (error: 0x887a0006 – 'hung')"
So what does it mean?
The Apex Legends 0x887a0006 error appears while trying to launch the engine, preventing users from enjoying the game. Once the engine is launched, it automatically exits and the error message above is displayed on the screen.
There are many possible reasons behind this 0x887a0006 dxgi_error_device_hung error. We've listed them below:
Outdated Drivers – Device drivers are software programs that allow one type of computer hardware to communicate with another type of computer hardware. When they are outdated, they may result in communication problems. Now, since the game is quite new, it means it may not support outdated device drivers, particularly for graphics cards. Hence, if you are using an outdated driver, you may encounter random crashes and freezes, or perhaps error 0x887a0006.
Missing Files – There are instances when game files go missing and become corrupted. And when these files are no longer there, then games won't function efficiently. Worse, games may crash. Ensure that there are no missing game files to avoid this error.
Lack of Administrator Access – Certain elements of Apex Legends require administrator permissions to read and write on sensitive files. If a player has no administrator access, it may encounter random crashes. This can also trigger the error.
Problems with the Registry – The Windows registry is a hierarchical database that stores configuration settings and options on Microsoft Windows operating systems. The registry provides a central location for system settings, including those related to software applications, hardware devices, user preferences, and operating system components. When there are problems with the registry, the Apex engine error 0x887a0006 may appear as there is information here that is essential in loading the game's graphics.
Malware and Viruses – Malware entities like viruses are quite infamous for causing problems with computer games. These entities can mess with the game's settings and configuration, preventing it from loading or causing it to crash.
How to Fix Apex 0x887a0006 Error
Now that we have an idea of what causes Apex Legends 0x887a0006 error, let's talk about the potential solutions that you can try. Most of these solutions have been proven and tested to be effective by many affected players, and it's up to you which fix to try first! Here you go:
Fix #1: Update the Game
Apex Legends can be updated in two ways: automatically or manually. If you have set the game to update automatically, then you should already have the latest version as long as Steam is running in the background. But if ever you wish to take the manual route, simply click on the Apex Legends icon in your Steam Library. Next, instead of clicking the Play button, select Update. And that's it!
And if you want to ensure you get the latest updates of the game as soon as possible, here are some things you need to do:
Connect to a stable Internet connection using an Ethernet cable.
Exit all active applications and games running in the background.
Do not use a VPN service.
Enable Automatic updates for Apex Legends on Steam.
Fix #2: Install Any Pending Windows Updates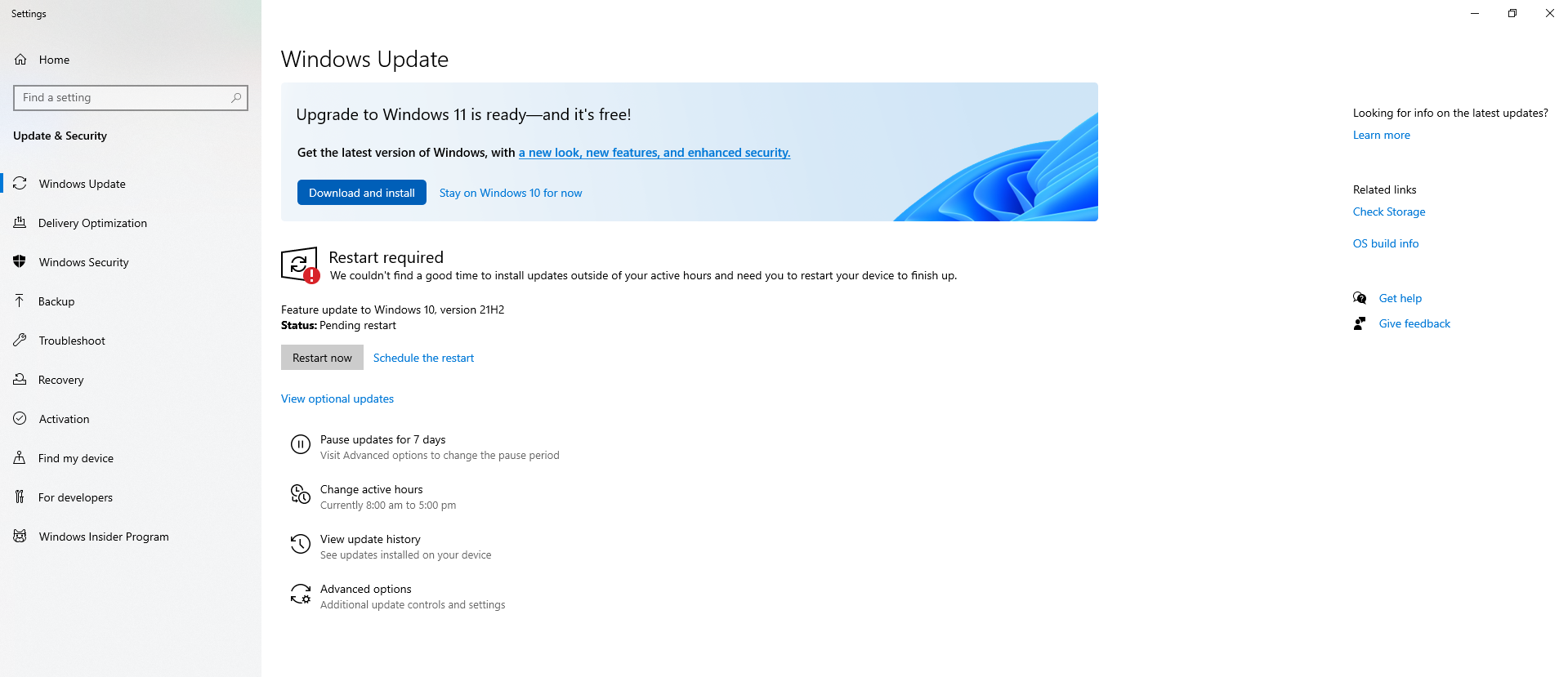 Microsoft rolls out security updates for all its products every month. If you've been using Windows for quite some time now, you probably know that you don't have to keep on checking for updates because Windows Update does the job for you. This tool can be relied on when downloading and installing any available Windows updates.
However, you can manually download any pending updates if you want to. Here is a guide on how to do it:
Launch the Start menu and go to Microsoft System Center.
Select Software Center.
Next, open the Updates section and select the Install All option.
Once the updates have been installed, restart your computer.
You may be wondering why you need to update Windows when your problem is with Apex Legends. Well, many components of Windows will not function properly with an outdated operating system. And Apex Legends is not exempted. So, this fix is indeed worth trying.
Fix #3: Grant Administrator Privileges
For all the game's elements to run and function properly, it needs to have administrative privileges. And if this right is not granted initially, then the game may encounter issues and fail to launch.
Thus, in this fix, we will teach you how to grant the game administrator privileges:
First, right-click on the game's icon and choose Open File Location.
Then right-click on the r5apex EXE file and choose Properties.
Open the Compatibility tab and tick the Run as Administrator box.
Hit the Apply button and run the game.
See if the error still shows.
Fix #4: Verify the Game's Files
Sometimes, Apex Legend's game files become corrupted or go missing. If that happens, the game cannot load correctly and may eventually crash. So, in this fix, we will teach you how to use the game's Origin client to verify its game files:
Launch the Origin client and log in using your account credentials.
Navigate to the Game Library option.
Open the Game Library tab and right-click on Apex Legends.
Select Repair Game.
At this point, Origin will begin to verify the game's files.
Once it is done, the client will automatically download the replacement for corrupted or missing files.
Finally, launch the game and see if error 0x887a0006 persists.
Fix #5: Check If There Is a Missing Registry Command
The Windows registry is a database that contains all the settings of your computer. It is an important part of the system configuration as it stores information about hardware, software, their settings and configurations, user preferences, and much more. It also stores information about any errors that occur during the booting process or while running applications.
Now, if any command related to the game is missing from the registry, the Apex Legends error 0x887a0006 may surface. To resolve it, you need to add the command to the registry. Follow these steps:
Right-click on your desktop.
From the list of options, select New and click Text Document.
Then type this command into the blank field:
Windows Registry Editor Version 5.00
[HKEY_LOCAL_MACHINE\SYSTEM\CurrentControlSet\Control\GraphicsDrivers] "TdrDelay"=hex(b):08,00,00,00,00,00,00,00
After that, go to the File menu and select Save as.
Choose file.reg as its file name and All Files as the format.
Hit Save to apply the changes.
Once done, double-click on the newly created file to launch it.
Hit Yes if prompted by a warning message.
Finally, launch the game and check if error 0x887a0006 still appears in the game.
Fix #6: Underclock the Graphics Card
Did you overclock your graphics card so that it will run at a higher frequency than the default settings? If that is the case, then you have found another possible culprit for the error.
Overclocking your graphics card can cause issues with the Apex Legends game. According to players, the manufacturers of graphics cards designed the cards to run at a limited frequency at a certain clock. And if you increase it, it can cause problems with temperatures and result in instability and inefficiency. So, try to restore your graphics card's settings to the default settings.
Fix #7: Update Your Graphics Cards
As mentioned above, the game was released just a few years ago, which means it is not optimized to run and support obsolete graphics cards. Most of the time, the game crashes and freezes if the system uses an outdated graphics card.
So, how do you update your graphics card drivers?
For NVIDIA Graphics Card Users:
Go to the Search field and input Geforce Experience. Hit Enter.
Select the most relevant search result to launch the application.
Then input your login credentials when prompted.
Now, select Drivers and choose Check for Updates.
The application should now begin checking for any available updates.
If an update is available, the Download button will show. Click on that button to initiate the download process.
Once the download is successful, you will be given the option to choose from an Express or Custom installation.
Select Express so that the latest driver will be installed right away.
After that, launch Apex Legends and check if the error is resolved.
For AMD Graphics Card Users:
Right-click on any blank space on your desktop and choose AMD Radeon Settings.
Go to Settings and select Updates.
Then click Check for Updates.
If an update is detected, an option will show. Click on it and select Update.
The installation wizard will now show.
Select Upgrade when asked.
The installer will then prepare the package. Make sure to check all the boxes and hit Install.
Restart your computer and relaunch Apex Legends.
Fix #8: Scan for Malware
Malware is a type of malicious software designed to damage or disrupt the operation of computer systems, gather sensitive information, or gain access to private computer systems.
It is basically a piece of software that was created with the intention to do harm. It can be a virus, spyware, or trojan horse. It can come in the form of attachments and links in emails, or as an executable file on the internet. Malware can come in the form of attachments and links in emails, or as an executable file downloaded from the internet.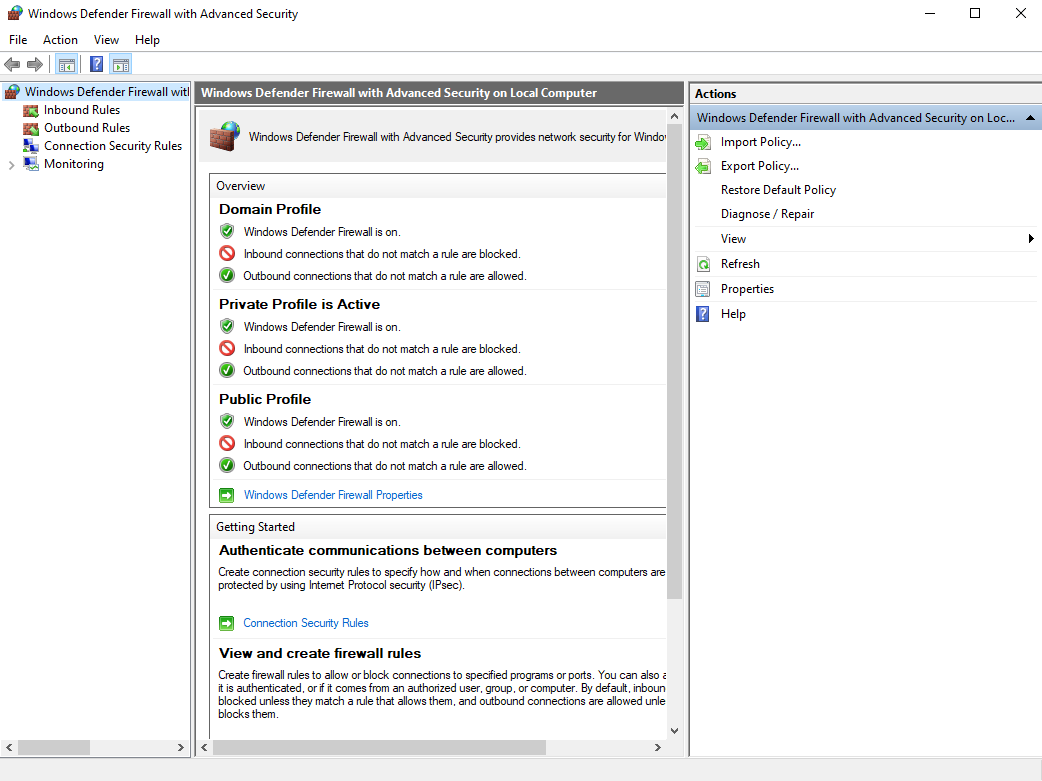 There are many ways to remove malware from your computer system. One way is to use an antivirus program that will scan for malware and remove it from your computer system automatically. Another way is to use the in-built Windows Defender tool on your Windows device to scan for malware and then remove it.
Once you have removed malware entities from your device, you can then perform a PC scan using a PC repair tool to get rid of junk and unwanted files that may affect your game experience.
Wrapping Up
The Apex Legend error 0x887a0006 may be frustrating to deal with as it keeps you from playing the game or even stops you from launching it. And it can be triggered by various factors, such as missing game files, outdated drivers, and even malware entities.
Luckily, like other Windows game errors, it can be easily resolved. Here, we have provided eight fixes. Make sure the game and your Windows operating system are updated. You can also perform malware scans if you want to. You may also verify the integrity of the game files and provide the game with administrator privilege. Select the best fix that applies to your situation.
Do you know other fixes to the 0x887a0006 error code on Apex Legends? Comment below!
Give us some love and rate our post!
John is a tech enthusiast who loves to explore and improve the latest technology. He shares his knowledge and opinions on the latest gadgets, apps, software, and games on Software Tested. With years of experience in writing about technology, John has a keen eye for identifying new and noteworthy products. His articles offer in-depth, opinionated insights for both tech enthusiasts and casual readers alike.